Kim Kardashian West totally doesn't care what anyone thinks about her pregnancy weight gain, saying she's confident she'll get her pre-baby body back after the birth.
The
Keeping Up With The Kardashians
star was answering questions from fans on Twitter last night when one user commented: "All you think about is food fat bitch."
Kim simply replied: "Yup!"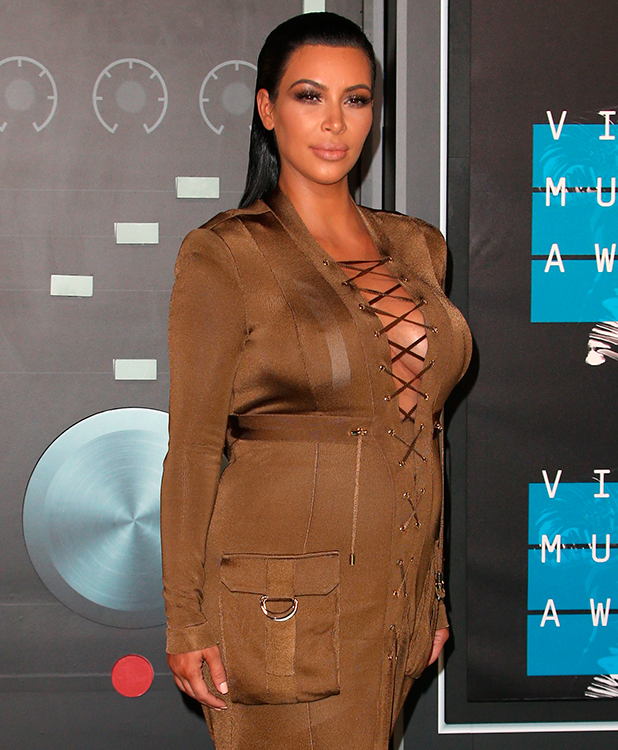 Kim then told another Twitter follower: "I just joke. I am soooo not worried about my weight and what others think. I am confident in my bounce back game lol."
As if to prove her point, she then tweeted that she was watching the latest
Keeping Up With The Kardashians
episode while eating.
Kim, 35, is
due to give birth to her second child, a baby boy, in December
. She's already mum to daughter North, two, and has said that
losing the 50lbs she gained during that pregnancy was her greatest challenge.
She said at the time: "It was honestly the greatest challenge of my life to have gained 50lbs. Actually, I got on the scales today and it said that I am 50lbs down, and that made me really excited."
The reality star has also hit back at suggestions she lost the baby weight via surgery, angrily tweeting back in 2013: ""I am very frustrated today seeing reports that I got surgery to lose my baby weight! This is FALSE. I worked so hard to train myself to eat right & healthy, I work out so hard & this was such a challenge for me but I did it!!! I'm so proud of my accomplishment & NO ONE will take this away from me with fake reports! Say what u want about me but I work hard & am the most disciplined person u will ever meet!"
Keeping Up With The Kardashians
airs Sunday nights on E!
All you need to know about
Kim Kardashian
: