Ouch. Poor Duncan Bannatyne was left with a nasty black eye following his latest Bush Tucker Trial on I'm A Celebrity… Get Me Out Of Here!
Viewers of last night's show saw the millionaire entrepreneur team up with Tony Hadley for the two-part task, ominously named Depths of Despair.
For the first part of the task, we saw Duncan suspended upside down above a pool of water. He was dunked ten times into the pool – in and out – and had to try to release yellow tokens that would give Tony more time in part two of the task.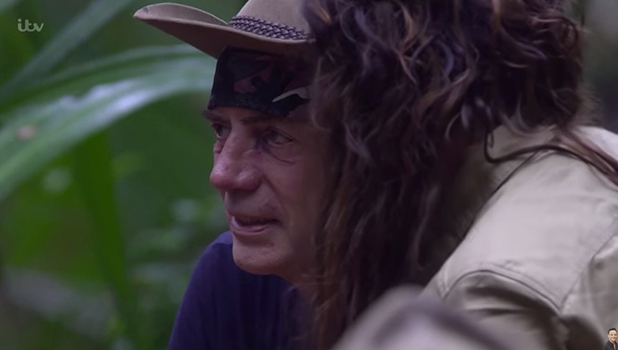 In part two, Tony had to unscrew stars from various doors inside a Perspex box, while unleashing the unusual critters and creepy crawlies all over himself.
When the pair got back to camp, after winning an impressive nine stars equalling nine meals, the other celebs immediately noticed that poor Duncan was sporting a black eye.
He explained: "I didn't know I had hurt myself until I came out of the water and knew I had a black eye. I knew it was sore but didn't know I had hurt myself."
Vicky Pattison added: "Duncan looks like he's gone twelve rounds with Chris Eubank! He has a black eye, a puffy red face and it looks to me like his nose has taken a knock. I can't believe that. He must have been hitting the water at some pace."
Poor Duncan!