Brian Friedman is the second person to be eliminated from I'm A Celebrity… Get Me Out Of Here! after receiving the fewest votes to save from the public.
The former
X Factor
choreographer followed in the footsteps of Susannah Constantine in leaving the jungle – and, like Susannah, he told Ant & Dec the experience had been far harder than he had expected.
"I thought it would be easier and I would have a protein bar thrown at me every once and a while. I was starving, drinking water that tastes like charred smoke, living in that heat and rain, touching things I never thought I would touch, and living around people 24/7. It was a huge challenge and I didn't think I would get through it."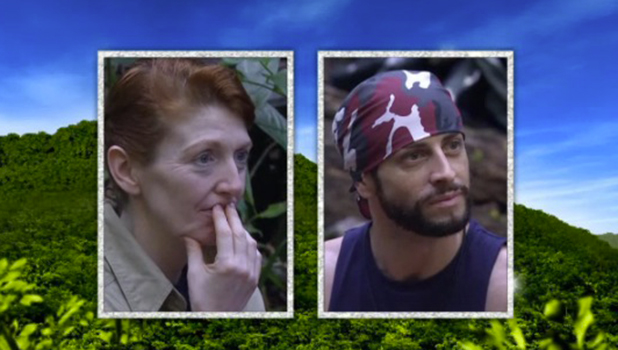 Of course, the star was asked about those rows with Lady C and why so few people have stood up to her in camp.
"I think people are afraid of her and once I got the lashing of her tongue I was afraid of her too and stepped back. What we went through yesterday with the storm brought us together and we were all somewhat cohesive by the fire last night."
He added: "I don't ever want to get in a fight with her and knowing that her opinion can't be changed on anything leaves me in a great place with her. I keep my thoughts to myself and I will be safe."
As for whether that date to Chinatown is still on, he replied: "Yes! She loves food and I love food so I trust her and I'm going on a date with her."