Christmas is all about indulgence. but while we're planning on gorging on mince pies and mulled wine, we're also planning on slipping into our sparkly party dresses. So we've asked one of our TOWIE favourites and all round gorgeous girl, Georgia Kousoulou for her Christmas Survival Guide.
She's teamed up with the team behind #ChristmasCarbs, to design a range of exclusive (and painfully true!) Christmas cards, to promote a balanced diet over the festive period.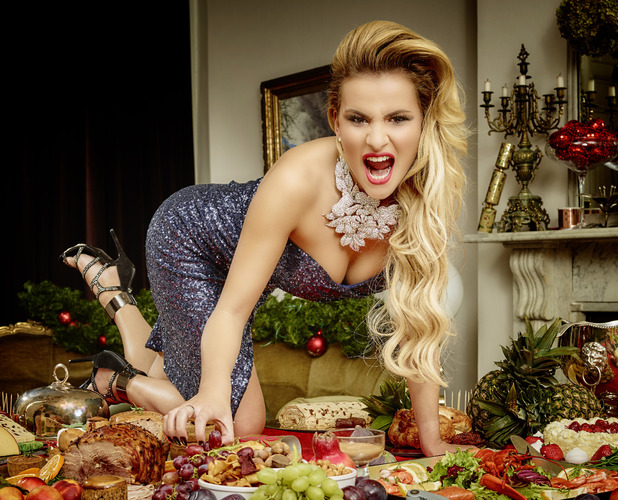 Here's her top tips to feeling sparkly on the inside and out...
1.
Even if you don't feel hungry before a night out, make yourself a couple of slices of toast with jam or peanut butter . That way if you have a big night out, you won't come home and be starving.
2.
When I'm not filming, I try to go to the gym a lot but Christmas is all about spending time with family. I will try and keep my exercise up, even if they're home workouts. Before Marbella I was going five times a week, but I'd like to try and go at least twice or three times, even if they're mini workouts at home.
3.
A walk in the fresh air or ice-skating is both fun, festive and it'll get your adrenaline pumping. Just remember to wrap up!
4.
If I want to it to treat myself , I'll eat I what I like and I know if I'm training, I can. I'm not going to feel that extra guilt as life is about balance. Don't feel guilty about treating yourself.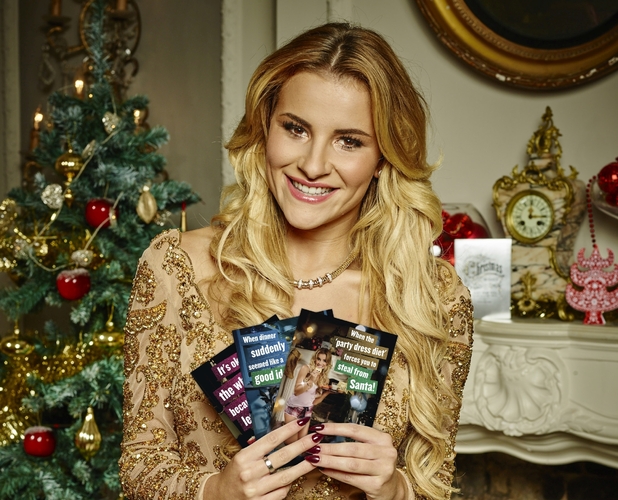 5.
If you eat something filling and healthy before you go to a Christmas party - you'll have just one or two mince pies, instead of the whole plate!
6.
If you've had a heavy night (and we all have them!), drink lots of water, and cook yourself a sausage sarnie the next morning.
7.
Do not crash diet in January - we all know crash dieting is bad for you!
Georgia has launched a range of festive greeting cards to highlight how bread can help you #playyourcarbs right this Christmas. Follow @weheartbread for more info.