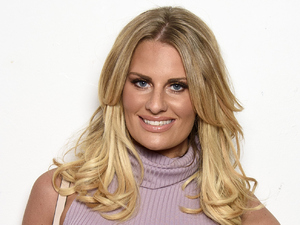 The Only Way Is Essex's Danielle Armstrong exclusively shares her views on the latest episode of I'm A Celebrity... Get Me Out Of Here!
Episode 11.
There was still feuding in camp and tension in the jungle air last night and, to make things worse,
Lady C refused to do her Bush Tucker Trial
as she wasn't "prepared to reward people who have ganged up" against her. Wow, she really is one stubborn lady! Maybe we should call her Lady S - S for 'stubborn'!
The camp didn't take it well and even her protector Chris tried to convince her to do the trial. Kieron tried a bit of reverse psychology and that didn't work but he did make a valid point that as Tony refused to wear a "Del Boy" outfit and serve the three celebs the day before, why would Lady C go trough a trial to win food for them? Or, in her words actually, "win food for arseholes" ha!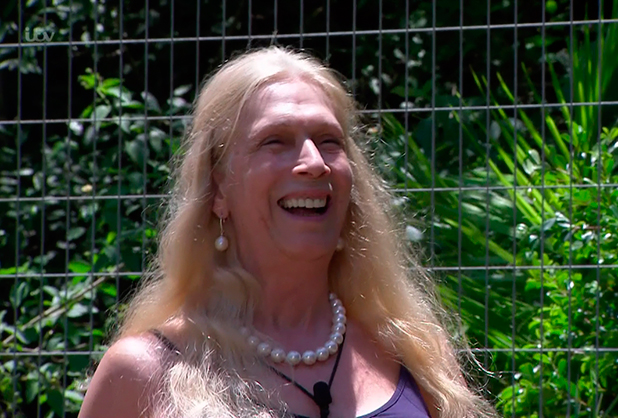 Lady C then went off to do her trial... Will she or won't she?? I was very intrigued to see what happened here although I had got a feeling the woman wasn't going to give in!
We saw Lady C greeted by the lovely Ant & Dec and, after explaining her reasons for not wanting to go through with the trial (basically slagging off Duncan, Tony, Brian and Yvette, ha), she heard out what the Geordie duo had to say and what the trial involved.
I think she's enjoyed flirting with these two more than her jungle experience so far! After much persuasion and flirty banter,
Lady C stuck to her decision and refused to attempt the Bush Tucker Trial
... rice and beans for camp it is then, ha!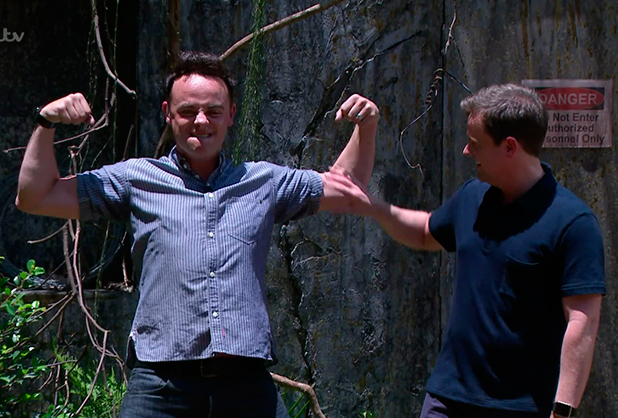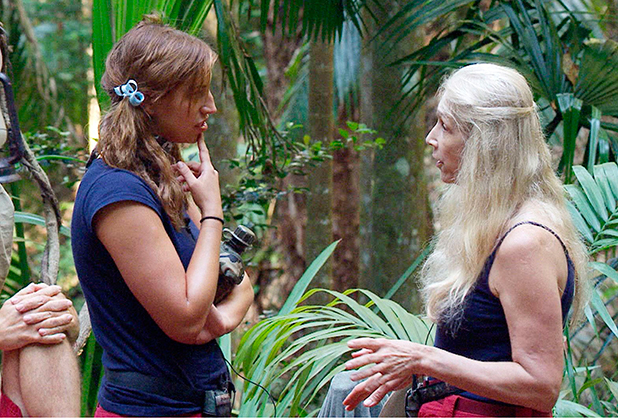 On her return to camp, Lady C bumped into my girl Ferne and informed her she didn't go through with the trial. Ferne told Lady C she respected her decision and suggested that for a happier life in camp "there's no arguing with Lady C". I think it's amazing that the public have got to see this sensitive and understanding side to Ferne as on
TOWIE
we only see her strong, opinionated side.
Susannah and Brian were not happy and, as much as I love Lady C, I have to agree with Brian that it was selfish for her not to attempt the trial just to prove a point in camp! Kieron was the only one sitting with Lady C and I do feel sorry for him as he knows she's got a good soul really, she can just be a stubborn old boot at times.. But will he crack I don't know? Brian's dramatic comment - "I wanna get that bitch out" - did make me laugh.. Wow, Lady C sure knows how to keep the morale up, ha!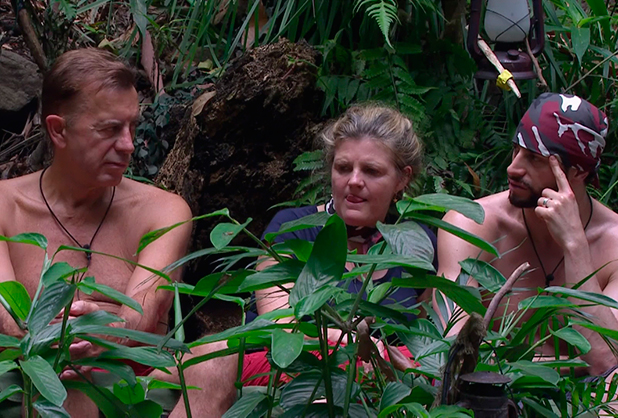 Team Leader Vicky and deputy George got the hard task of having to pick four teams of three to complete challenges and whoever lost would face the Danger Zone in Snake Rock, meaning those celebs would also be automatically up for the public vote. Whoever won the challenge would be immune from the public vote.
Vicky decided that Lady C, Yvette and Susannah should be put into a team as there's less chance of them winning and they have moaned about missing home. She carefully selected the other celebs to be put into teams and all given a fair chance to gain immunity - I'm liking your leadership skills, Vick!
Back at camp Vicky revealed the teams she had selected and everyone seemed happy apart from Yvette, who apparently is fine about going home, she just doesn't want to be with Lady C...(I think you're more annoyed you could be going home, babe)!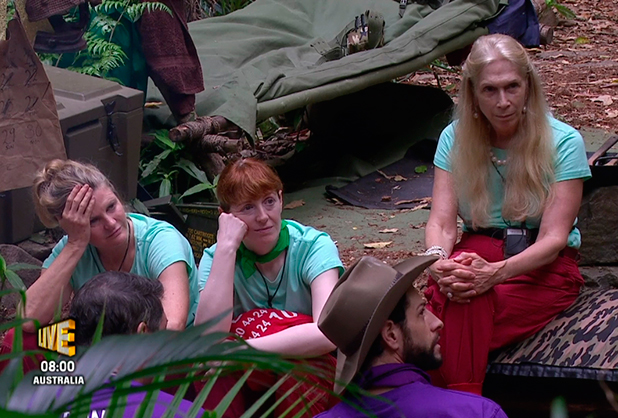 It was then time to get ready for the challenges and there was a feud over who was collecting the t-shirts and, yes it was Lady C making a fuss! She seemed to think that as her name was on the top of the board out of the three in her team that this made her captain of the team, therefore she collected the t-shirts ha!
Is she for real? I can't work out if she's on a complete wind up or genuinely this nuts! Ferne openly said "this is silly" and the response she received in return from Lady C was just rude! "You're 25 and very inexperienced in life"! Ferne looked fuming but held her cool and bit her tongue. This is not the Ferne I know but I love her new found maturity!
Challenge time and we saw all our celebs in teams of three held in three rooms which were locked. They had the task of working as a "team" to unlock each door and turn on the three lights at the end! It seemed easy but actually against the time was quite difficult.
Each team worked hard together and succeeded their challenge... well, apart from the green team, where
Lady C refused to continue as there was a snake in her door,
which meant they lost and would be facing Danger Zone and public vote! This Lady is unreal but I can't help but love her brutality. Ha, am I the only one?
Then, it was live back at camp and Ant & Dec were seen calling the camp to reveal the winners of the challenge and who would be immune from pubic vote! Team leader Vicky answered the phone and was told the pink team (Vicky, George and Duncan) needed to go to the Bush Telegraph where they received the great news of being the winners! Delighted with themselves, their smiles soon turned to worry as they had the hard choice of picking one team that had to be banished to the Danger Zone immediately and face the first public vote.
Vicky was quick to decide that the green team (Lady C, Yvette and Susannah) should be picked and both guys agreed. Ant had to make the phone call back at camp to which Ferne answered. She then had to be the bearer of bad news and tell the green team they have to spend the next 24 hours in Danger Zone. Tad AWKS for Ferne!
I can't wait to see Lady C winding up Yvette and Susannah and what the hell will she do next ha!
Love Danni x
More from Danielle:
'Why Vicky is smashing this... and THAT row in camp!'
'My brave Ferne wouldn't let anyone down'
'Vicky will have Ferne's back'
'Brian's the jungle stirrer'
'Lady C is selfish'
'Spencer will be a huge loss'
'Ferne has me in hysterics!'