Bugs have been invading the I'm A Celebrity… Get Me Out Of Here! camp in Australia, causing headaches for the contestants and crew.
According to the
Daily Star
, nearly 200 ticks have been removed from Croc Creek and surrounding areas so far, as bites would cause people's body parts to swell.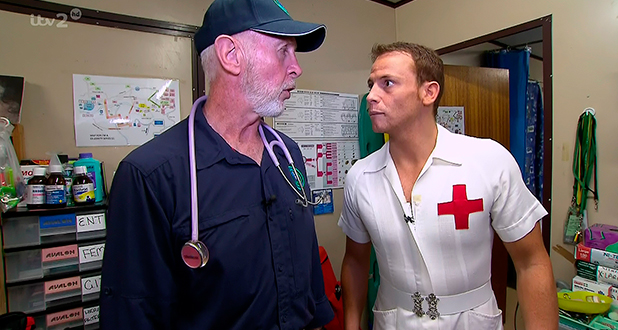 Medic
Bob McCarron
told the paper: "We have had a real problem with ticks this season. They have poison and we take it very seriously. I've actually got a couple of crew with very large swollen legs and arms at the moment from tick bites."
He warned that ticks like "hiding in strange places" – including boobs and bums!
Eek!
Of course, the celebrities and crew will have known bugs and other critters were a high possibility given they're filming in the middle of a sweltering hot jungle. Last year,
three poisonous rough-scaled snakes and two killer funnel-web spiders
have already been discovered within close proximity to the celebrities. Stars also face mosquito bites and dizziness.
It's estimated medics in the jungle treat around 30 cases a day including dizziness.