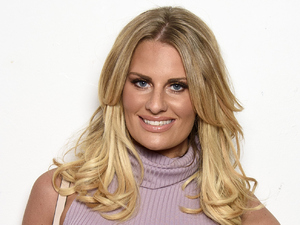 The Only Way Is Essex's Danielle Armstrong exclusively shares her views on the latest episode of I'm A Celebrity... Get Me Out Of Here!
Episode 10.
There's been a feud in the camp; a rumble in the jungle! So we started with Lady C, Kieron and Chris having a posh sleepover, all in one bed, with Kieron spooning Lady C. I know Chris is now very protective of Lady C but maybe he's taking this a bit far lol. After the three had a lovely breakfast, they headed back to the camp to face the rest of them!
The night before,
Tony and Jorgie had refused to be the servants for Lady C, Kieron and Chris
, and apparently all the remaining celebs had agreed with this decision so it was nine against three back in camp.
And it didn't take long for it all to kick off. Lady C was disgusted that Tony and Jorgie had refused to serve them. Chris could not understand why they had not just "played the game" and it all got very nasty. As I said, apparently all the other nine celebs had agreed with Tony and Jorgie's decision; they had a vote and it was unanimous!! I'm not sure all nine got involved in the row, but of the ones that did, God did they have a go at Lady C.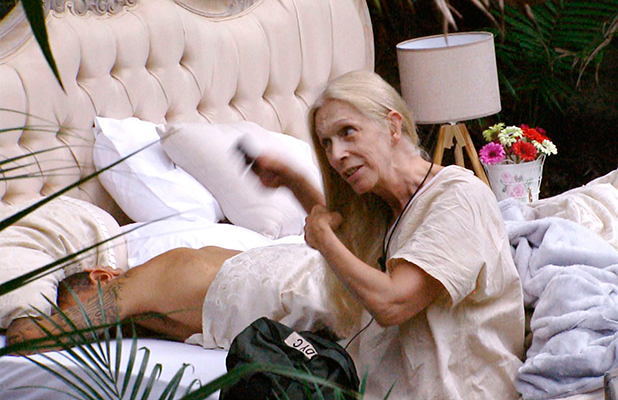 To be honest I didn't expect much else from Tony, Brian and Duncan but when Yvette lost her rag with Lady C then we knew it was all getting really horrible. It probably didn't help when Lady C called Tony a "Buffoon", Duncan an "Old Goat" then destroyed Brian telling him he had "verbal diarrhoea".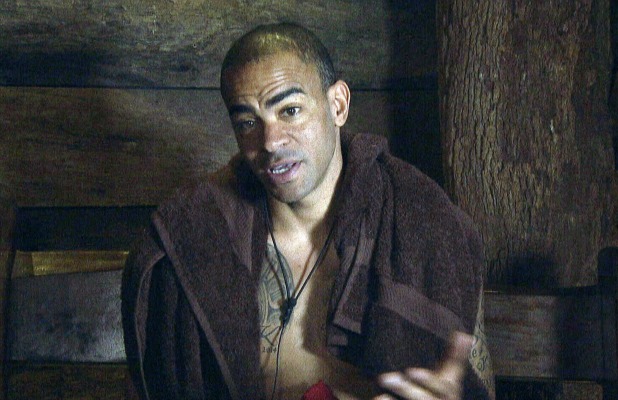 Poor Kieron, he really tried to calm it down and tried to get Lady C to pipe down but simply could not cope with the others ganging up on her. Then, it got to the point that
Kieron wanted to leave
. It was only some wise words from Chris that stopped him going.
Chris has really impressed me. He comes across as a really nice guy. What I was really pleased about was that my girls Ferne and Vicky seemed to keep out of it. I think Chris was right when he wondered if they would have refused to be servants if it was others who had won. I'm sure Tony would expect to be served if he won. I think he loves being in charge but he's not so good at taking orders, eh!!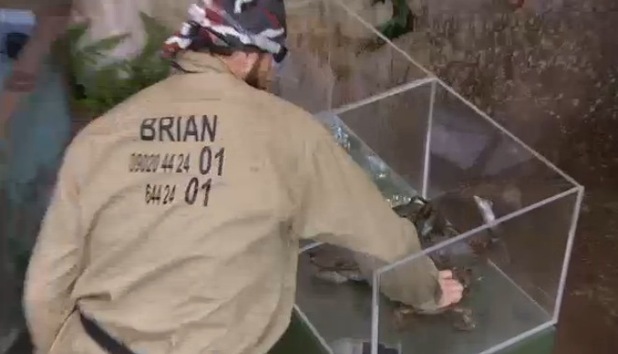 Then we had the
Bush Tucker Trial. This time it was the turn of Brian
. I'm not being horrible, but was I the only one who hoped he would fail?! Anyway, Brian had to pick up whatever critters were in the boxes and transfer them into another box. This included rats snakes and eels.
During the trial, Brian told a story about the
last time he held a snake which was when he choreographed Britney Spears
. What a name dropper! Brian did complete the trial and got twelve stars but, really, I think it had to be one of easiest trials this series. When I think of what Lady C and Ferne had to do, this was a walk in the park.
So back in the jungle and best news ever! Vicky has been made camp leader and, boy, was she great. She gave out all the jobs, and everyone but Brian was happy as he said he was exhausted and asked if he could just look after the emus and not clean the camp... Really? Yet he has the cheek to have a go at Lady C!!
Vicky had made Ferne the main cook but when the food arrived and she saw it was crabs, Vicky made sure that Lady C contributed to cooking as she knew what to do with them. It ended with them all having a lovely meal. Vicky got it right with Lady C. She told us you just have to listen to her and make her feel loved. The reality girl is really smashing this and has to be one of the favourites to win.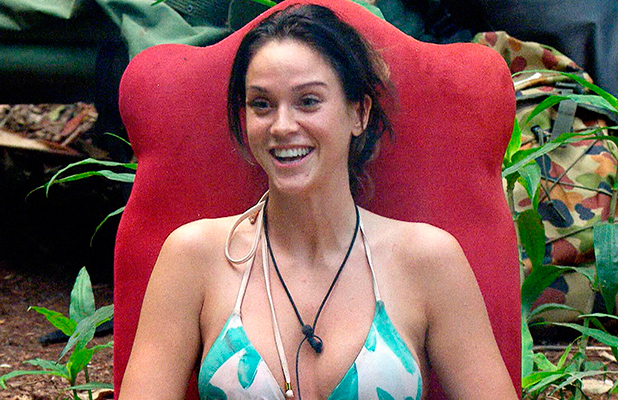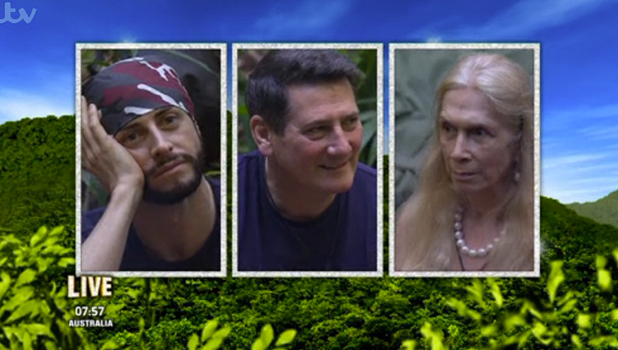 We finished with the nominations for tonight's trial. Tony, Brian and Lady C were nominated but the public chose Lady C!! There's definitely going to be more trouble as
Lady C has already told the other camp members to "go on a diet"
as she is refusing to do it. Kieron think you're going to be needed again lol, can't wait !
For exclusive competitions and amazing prizes visit Reveal's Facebook page NOW!