Foggy has said he's looking forward to returning to the I'm A Celebrity… Get Me Out Of Here! jungle after winning last year's show.
The superbike legend was
crowned King of the Jungle
last year and is preparing to jet back to Australia this week to revisit the scene of his triumph.
He'll also be passing his crown to a new winner.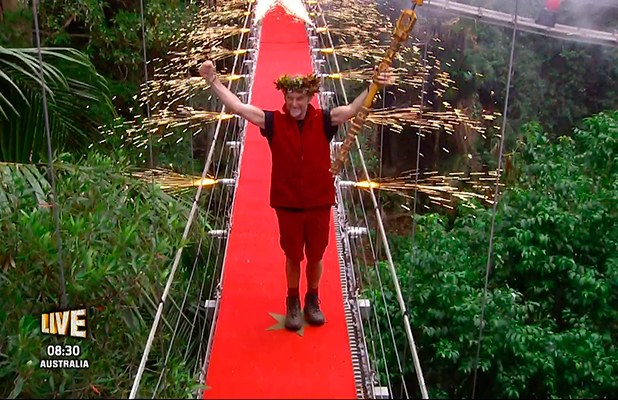 Speaking with
bikesure.co.uk
ahead of his flight, he said: "This will be probably be the only time I will go back and it will be good to stand back and look at it from a different perspective. I'm sure I'll be reminiscing about last year and it will be a bit strange not being involved but I'm really looking forward it."
As you would expect, his most memorable moment from his time in the jungle was being announced the winner over Jake Quickenden (who, interestingly, is now dating Foggy's daughter Danielle!) and Mel Sykes.
Foggy said: "The most memorable thing was in the last hour of the last day, thinking you are going to come third, then Mel goes, 'OK I'll come second,' and then to be announced the winner of the biggest celebrity TV show in the UK was just mental.
"I dropped to my knees and the rest of the day was just a blur. It was the most amazing experience and you forget how hard it was. That first 12 to 24 hours in there I thought "what the hell have I done?" I couldn't sleep, I was up and down and in and out of the diary shed - I couldn't stop feeling nervous and shaking. I thought it might take a few days to detox but I was detoxing in the first hour!"