Kylie Jenner has finally confirmed she has NOT broken up with Tyga.
After a weekend of have-they-split-or-not rumours, the teenager finally clarified their status during an appearance on
The Ellen DeGeneres Show
that was filmed yesterday.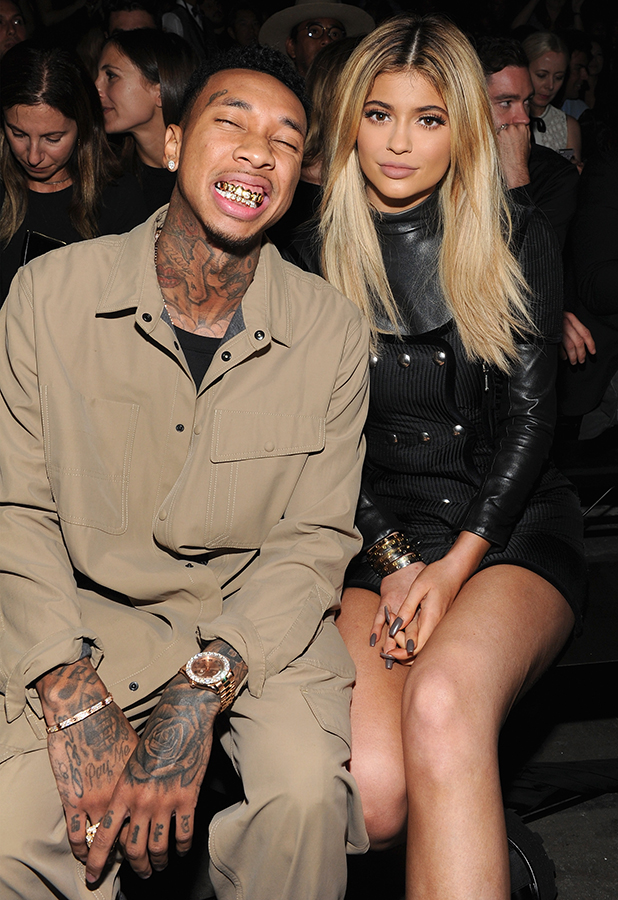 When Ellen asked Kylie - appearing solo on the show for the first time - about Tyga, the
Keeping Up With The Kardashians
star became rather blushing and giggly as she replied: "Honestly, people have it all wrong."
She goes on to say: "We're not broken up. We just ... honestly. We became best friends before anything happened, so I think that's awesome and we're just like, I don't know, hanging out. Living life."
Kylie and Tyga, 26, went
public with their relationship around her 18th birthday in August
, when Tyga very publicly presented his girlfriend with a brand new Ferrari. She then
starred in his music video for '$timulated'
, where she was filmed making out with the musician.
Reports surfaced at the weekend that
Kylie had dumped Tyga for 'something he did'
but whatever happened, if anything, it didn't last long as Kylie then Snapchatted an image of the couple having a cosy night in before they attended the American Music Awards in LA hand in hand on Sunday.