Kieron Dyer asked to leave I'm A Celebrity before swiftly changing his mind.
In the latest episode of the show, viewers saw the former footballer struggling to cope with the tense atmosphere in the jungle, heightened after
Tony and Jorgie refused to help Kieron, Lady C and Chris with the Bush Hotel task
.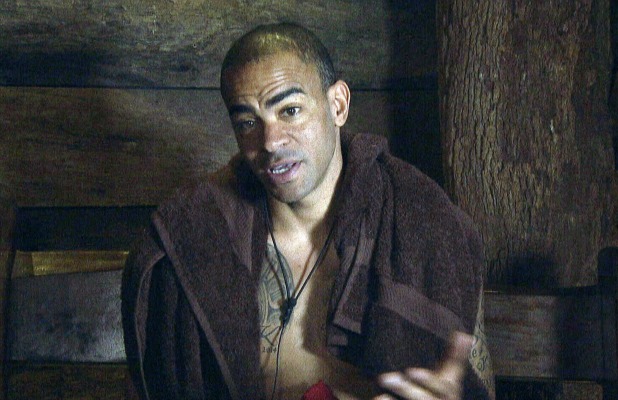 With tempers frayed, even the littlest things are setting people off, as demonstrated when Duncan shouted at Kieron for talking to Lady C while he was trying to sleep.
Duncan fumed: "I can't stand her voice, why are you sat there? You're causing it." Kieron argued that Lady C had nobody else to talk to but Duncan didn't care, replying: "She's a nasty woman, best thing is to try and avoid her."
Kieron later showed his kind side by explaining: "Most camp mates probably think I'm up Lady C's ar*e but I don't want to abandon her, she's a 66 year old woman."
Shortly after that, he abruptly announced that he was leaving and gave the famous words to the Bush Telegraph: "I want to leave, I'm a celebrity get me out of here."
Susannah warned that he'll regret it but Kieron said he won't as the show is "stupid." Susannah told the other campers that Kieron's decision to leave was partly because they are all judging him for staying friends with Lady C. Duncan admitted he was wrong to shout earlier.
In the end, the voice of reason was Chris, who told Kieron: "Hold on, hold on. By going, you're doing exactly what she (Lady C) says they're trying to do, you'll isolate her by going. Being objective is easy for me as I used to get punched in the face and I never took it personally.
"You're a sportsman, that's not what we do, I'd like to get to know you better, we've made a connection here and it could grow."
Chris' words worked and Kieron agreed to stay. "After that pep talk I was like I want to make my kids proud," said Kieron. "So I'm going to do everything I can to stay as long as possible. Chris has spoken some sense into me. My greatest challenge in the jungle is yet to come. I'm going to get everyone to love Lady C and I'm going to get Lady C to not curse and not put people down."
He later got an apology from Duncan although they agree to disagree over Lady C.
I'm A Celebrity
airs nightly on ITV.