An explosive argument has broken out in the I'm A Celebrity camp after Tony refused to take part in the Bush Hotel Challenge to act as a servant.
If you remember, on the last episode of the show, we saw Lady C, Kieron and Chris win a luxury night at the Bush Hotel and were asked to choose two campmates to serve as their chambermaid and bellboy. They chose
Tony and Jorgie but Tony informed the trio he was not taking part
and Jorgie followed suit.
Now, we have seen the fallout...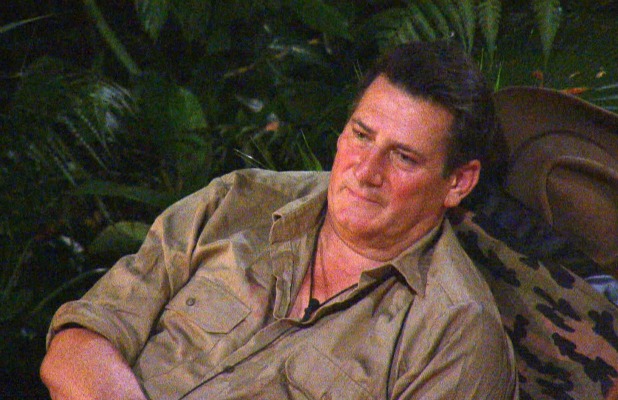 In tonight's episode, we caught up with them the morning after staying at the Bush Hotel. Lady C, Kieron and Chris are getting ready to join the rest of camp, where they want an explanation for why Tony and Jorgie wouldn't do the challenge.
"People will incriminate themselves as they try and dig their way out of the hole and Tony is such a buffoon, he will be busy giving away all sorts of things that somebody with more intelligence and a smaller ego would ensure never got revealed," predicted Lady C. "Tony will be singing like a bird brain he is."
The
trio then returned to camp where it didn't take long for fireworks to start.
Lady C told everyone that she wouldn't explain what happened at the luxury hotel to anyone who had supported Tony and Jorgie's decision not to take part in the task. That infuriated Duncan who replied: "Well that's all of us so keep your mouth shut. All nine of us are 100% together so forget it."
The camp wanted to know why Lady C, Kieron and Chris had chosen Tony and Jorgie for the tasks, to which Kieron explained it was because both Tony and Jorgie had said in the past they wanted more to do in camp to keep them occupied.
"There was no malice in our decision, maybe there was malice in your decision because you didn't know if there were repercussions, you didn't know if we were then not going to get food or not have a bath. I bet if Susannah, Yvette and Tony won the thing, someone would be going over there to be bellboy and chambermaid that is how I felt."
Lady C then chipped in: "Tossers, tossers, the whole bunch of you!"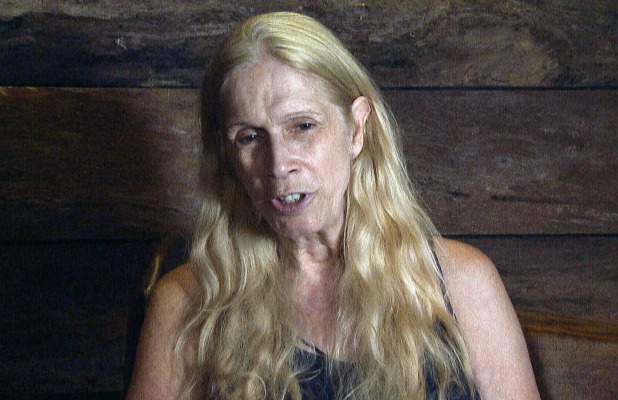 That got Brian angry who told Lady C she was rude to speak over people - but Lady C fired back: "Who the hell are you to speak about talking my dear? You have verbal diarrhoea, not only do you have verbal diarrhoea, you are so full of s**t that if you ever took an enema you would disappear off the face of the earth without trace.
"Be careful who you take on dear baby boy, some people actually have sharper tongues than you, self-important little runt. Desperate for attention and can't get any."
Yikes!
Tony then tried to reason with Lady C, telling her: "We've paid you the utmost respect, we tried to help you from the moment you got into this camp so for you to start telling us we've not been respectful to you or tried to help you is an out and out lie and I'm not having it. I'm not out of line."
Just as Brian went to chip in, he was interrupted by Lady C who said: "Oh shut up and let someone else have a chance to talk you are always shooting off your goddam motor mouth, just shut up."
And it continued to go downhill from there, with Tony calling Lady C "disgusting" for how she was talking to camp and Yvette then lost her temper and screamed: "Lady C, Lady C shut up! You are a rude horrible woman at the moment and you have a nasty energy about you so be quiet. We are all sick of hearing your voice."
As Lady C responded the camp sang to drown out her voice. "Shout me down, shout me down, what I resent is that when I try and say something I'm shouted down, including by women," said Lady C. "Shut up and let me speak! If I'm not shouted down they completely ignore what I've said and do the opposite."
Yvette told Lady C she was being rude: "There is no need for rudeness, it's such a shame because you ruin yourself by being so rude and there is no excuse for it."
Lady C said: "I'm rude when the occasion warrants it."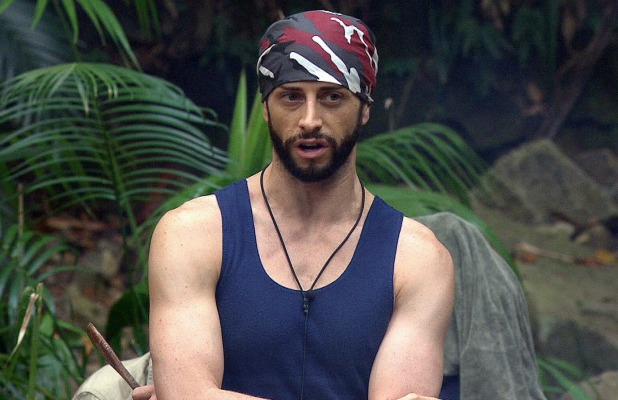 Brian then called Lady C bitchy, to which Lady C replied: "Yeah, I'm bitchy when I'm speaking the truth about a bitch and you are a bitch." She later added: "I think Brian is a bitch I thought it for some time, I think he's manipulative, devious and the choreographer of many of the dance moves that have been taking place here."
Tony told her: "You are an incredibly rude lady and whatever you get you deserve because you are not a nice person. Are you playing a game?"
Jorgie then got involved by tearfully saying: "I really liked and respected you Lady C, I had so much respect for you, all I've said is nice things about you and I'm really disappointed." But Lady C didn't seem too upset, replying: "You're disappointed? Well I'm disappointed in you my dear, you have no idea how I have been trying to promote you to the public."
Yvette later concluded: "That woman must have been bitten by a vampire when she was a kid, I hope she's first out. She is so evil, honestly I've held it in for so long but it's coming out now. I really want to turn round and just wipe the floor with her, there is no need for it. I just thought shut up, keep your mouth shut.
"I've never come across anyone like her before it's so sad, what a shame she lets herself down by being so nasty. So what has happened is there is a split down the middle of the camp so you've got Kieron and Chris and Lady C and then there is the rest of us."
That is A LOT of drama for one night!
I'm A Celebrity
airs nightly on ITV.