Jodie Marsh has revealed the lengths she went to in order to keep her wedding a secret.
Back in August,
Jodie married her husband James Placido in a private ceremony
and later surprised fans by announcing she had wed on social media. No one had known Jodie was dating again, let alone engaged and the documentary maker later revealed she had purposely kept her relationship a secret.
One of the reasons for that was to stop the paparazzi getting shots of her wedding day, and going all out to make sure they were kept in the dark, Jodie disguised herself when jetting into Barbados.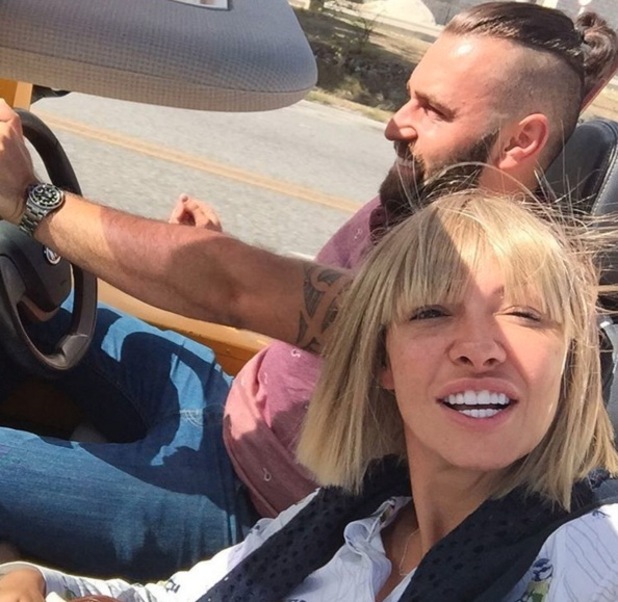 That's pretty genius, right?
Going incognito, Jodie did her best to disguise herself so she wouldn't be recognised en route to her hotel. In her photo, Jodie can be seen donning a blunt bob wig, having ditched her usual war paint too.
She told fans: "This was my disguise when we flew into Barbados airport so the paparazzi wouldn't recognise me. We didn't want anyone knowing we were getting married and therefore we didn't want anyone knowing we were on the Island."
And proving her idea was a success, Jodie added: "This disguise worked so well that my own mum didn't recognise me!! My parents were already on the island and they came to meet us at the airport and my mum walked straight past me and up to James and said "where's Jodie?" Hahahaha brilliant!!!!"
Top marks for creativity, Jodie!
Since then, Jodie has come clean about her wedding and despite keeping photographers at bay, s
he has now shared her treasured snaps from the beach ceremony on social media.
Giving fans an insight into how she and James said 'I Do',
Jodie also explained their reasons for keeping their wedding a secret
, admitting she and James wanted to get married for them and nothing else.
She said: "We love each other so much and we wanted to get married for US, not for anyone else. We didn't want a big fancy do, nor did we want a fuss or any attention. We wanted a simple, intimate, beautiful ceremony... We also kept it a secret because we believe in true love and we wanted our wedding to be about US and nothing else."
Clearly enjoying married life so far,
Jodie couldn't resist celebrating her three month wedding anniversary with James earlier today.
She gushed: "3 months ago today I married this man. The love of my life. I am so happy and grateful to have found my soul mate. He is my whole [world]."
N'aww!
For exclusive competitions and amazing prizes visit Reveal's Facebook page NOW!