Hello Revealers, welcome to the latest edition of my column! Reveal magazine and Reveal.co.uk are the place for TOWIE fans, so whether it be TOWIE gossip, my opinion on the biggest celebrity stories, or who I love and who I hate, join me here every week! Bobby x
Here's my ninth column, which was in last week's magazine. Make sure you pick up Reveal magazine this week for my brand new column!
TOWIE's #1 fan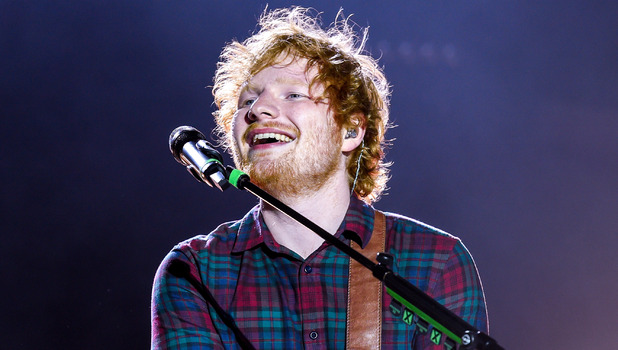 There's rumours that Ferne McCann's doing I'm A Celebrity... Having swallowed my fair share of jungle treats on the ITV2 spin-off last year, I know the camp mates are in for an interesting few weeks. X Factor is also hotting up and I'm girl crushing on Louisa Johnson – that girl has the lungs of Mariah! I did the finale of Xtra Factor last year – what a night! Turns out Ed Sheeran watches TOWIE. When I was there, a girl came over and asked for a pic. She said, 'Me and my boyfriend love the show, can he have a photo when he gets back from singing?' Long story short, she called him and said, 'I'm backstage with Bobby, are you finished?' Next thing, the door opened... and it's Ed bloomin' Sheeran!
Oopsy-daisy!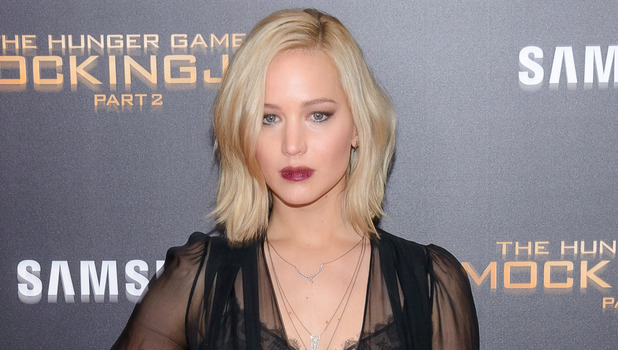 Jennifer Lawrence fell over AGAIN at the Madrid premiere of the new
Hunger Games
movie. It's the third time she's tripped up at a major event. It's bad enough when you fall over in Lakeside or coming out of Zizzi's, let alone on the red carpet - there's no way of styling it out! It reminds me of how clumsy Lauren Harries was on Celebrity Big Brother - maybe they're related!
It's goodbye for now...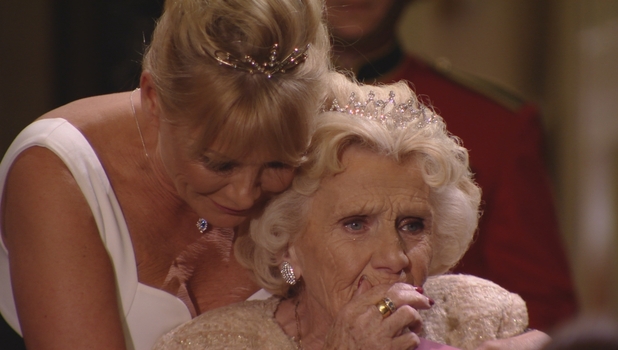 Last week's
TOWIE
finale was emosh, wasn't it? Nanny Pat's party was a Wright royal affair and it was so nice to make her queen for the day! I love Nanny Pat, and she really is the surrogate grandparent to all of us. We literally do call her 'Nanny'. Pete Wicks and Jess Wright also had a smooch at the end, so who knows what'll happen now. Sadly, my gut feeling is that they're more Ant and Dec than Romeo and Juliet.
The man in the moon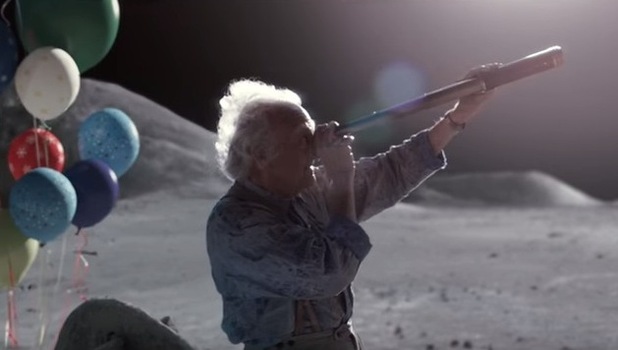 There's been a lot of division over the new John Lewis Christmas ad but I reckon they've pulled it out of the bag. I tweeted that I loved it, but I got replies saying, 'What's it got to do with Christmas or with the store?' What's baffled people is that the old man is on the moon. If he was sat on a couch at home it might have hit home more, but I think it's metaphorically showing that's how isolated people feel when they're alone at Christmas. It's like being an outsider looking in on the love of a family through a telescope. Check me getting all philosophical – I'm like Denise Robertson, trying to interpret this ad!
Send your questions and comments to Bobby Norris at bobby@revealmagazine.co.ukTry Reveal's digital edition on iPhone & iPad. Subscribe now & never miss an issue!