Kris Jenner has expressed concern over pregnant daughter Kim Kardashian West's eating habits.
In a preview for an upcoming episode of
Keeping Up With The Kardashians
, the momager is seen speaking to Kim about her food intake after learning she's been asking her chef to make beignets, a form of deep fried pastry, ever since she indulged in them while in New Orleans on business.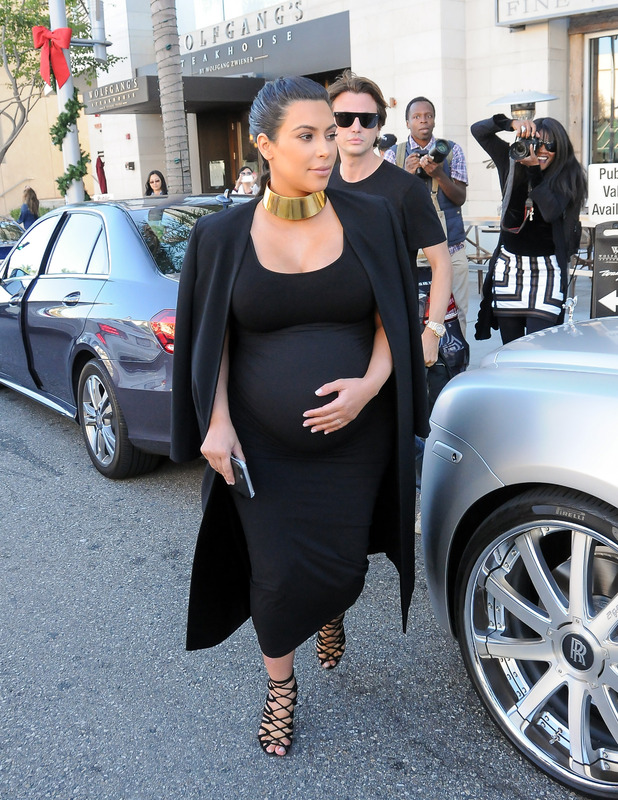 "Do you remember what happened the last time you got all stressed out and you were eating sugary stuff?" says Kris, in the clip posted by
Us Weekly.
"You're eating beignets three times a day. I was in the kitchen this morning — you had your chef making the beignets because you brought home the beignet mix!"
Kim, 35, however, brushes off her mum's concern, saying: "I am way skinnier than last time. I am way healthier than last time [I was pregnant]."
But Kris, 60, is still concerned and tells her daughter: "You know what you are? You're like a closet eater. You need an ankle bracelet that goes every time you eat something bad."
"No I don't because I eat so much healthier than I was before," answers
Kim, referring to her pregnancy with daughter North West
, who was born in June 2013.
In June, the reality star told People she was eating healthier this time around, saying: "I'm really going to try to enjoy this pregnancy more and relax with it. And skip the doughnuts! With my first pregnancy I had a doughnut every morning. That's not a good idea. I feel like I'm eating much healthier this time."
Keeping Up With The Kardashians
airs Sunday nights on E!
All you need to know about Kim Kardashian: