Adele, Emma Stone and Jennifer Lawrence have been pictured on a girls' night out.
Move over Taylor Swift's squad, there's a new group of celebrity besties in town!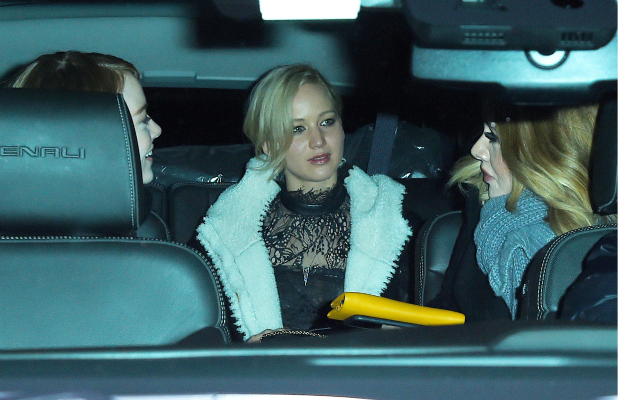 Singer Adele was snapped arriving at the Mexican restaurant Cosme with actresses Emma and Jennifer earlier this week, for what was surely a laughter-filled, oh-so-fun evening.
Who even knew they are all friends?!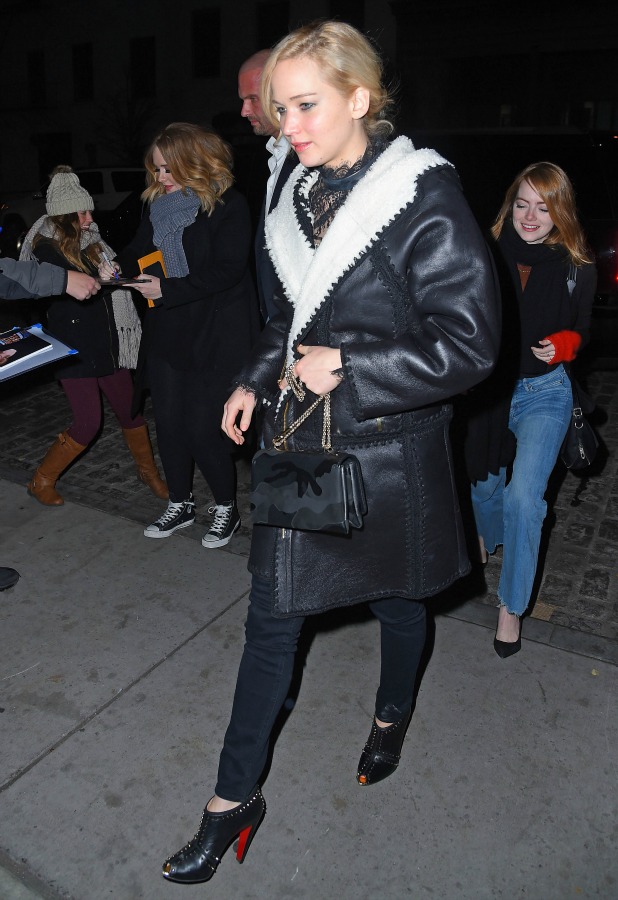 Jennifer recently said in an interview with
Entertainment Weekly
that she chooses her friends carefully, explaining: "I have a very small circle. The moment I feel like someone is using me or is in it for the wrong reasons, I have zero guilt about just cutting them the f**k out of my life. My bulls*** detector is phenomenal. None of my friends bulls*** me. Everything in my life has to be real."
Adele has been in New York the past week promoting her new single 'Hello' and album
25
, while Jennifer has been jetting all over the world for premieres of
The Hunger Games: Mockingjay Part 2
and Emma has been taking a break between filming movies.