I'm A Celebrity's Vicky Pattison has hit out at her fellow campmate Brian Friedman, calling him a "control freak".
Since arriving in camp, Vicky hasn't been Brian's biggest fan and after he made a comment about her water collecting skills on yesterday's episode of the show, it seems viewers could be in for a real showdown between the pair.
Vicky had been given the job of collecting fire wood and fresh water for the camp and, after doing her bit, Brian questioned why there wasn't enough water to use when he was cooking breakfast. Speaking to Tony Hadley, Brian indirectly hit out at Vicky's efforts within earshot of her, leading the former
Geordie Shore
star to rant about him to Ferne McCann.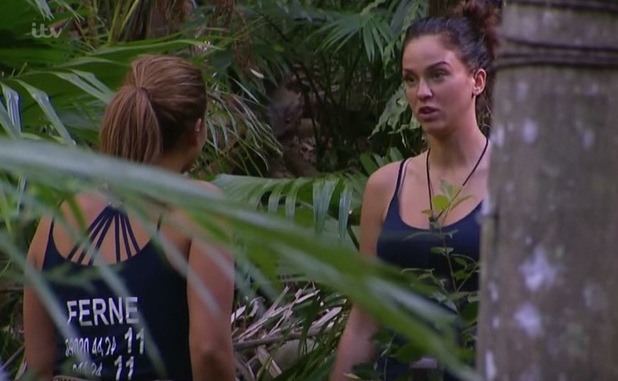 Frustrated with Brian's attitude towards her, Vicky vented: "He's like, 'Why do we have no water?'... Because I deliberately thought it would be hilarious to deprive all the camp of water today?!"
"I'm sure he didn't mean anything by it," she continued. "But he is just so sassy all the time. Listen mate you might be friends with Britney Spears, you might know Cheryl Cole... you might have partied with all the bl**dy Pussycat Dolls, but you're in the jungle now and they aren't here.
"It's me, it's Tony Hadley, it's Duncan Bannatyne, it's Kieron Dyer, it's Ferne McCann and we are what you've got. We're doing out best and we're trying to help. Stop criticising everyone else when we're doing our best. Stick to what you do and let us f****** crack on... he's really wound us up this morning."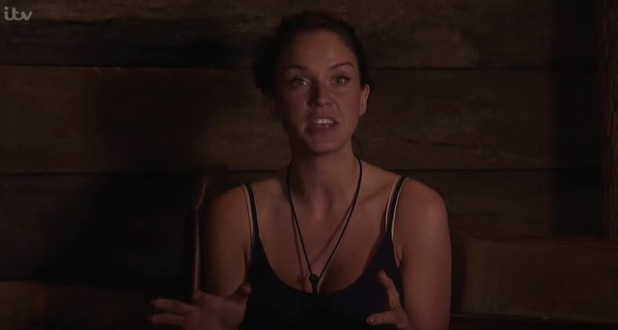 Still upset with her co-star, Vicky recalled Brian's conversation with Tony in the Bush Telegraph and hit out at the X Factor choreographer for being a "control freak".
"I'm a bit p*ssed off with Brian," she revealed. "He is such a control freak. I'm doing the best with my job. The minute I opened my eyes this morning, they told us to go and get wood and water and I did just that. I got wood and water the minute I woke up."
"It was like he knew what he was saying, but he didn't actually say it," she added. "It was just left in the air like some really indirect insinuation and that made us feel worse. We are all doing a best, it's a team effort at the end of the day.
"If I could do any more I would be, I'm not lazy and I'm not work shy... he just got on me nerves a bit. He got right on my t*ts."
Vicky's comments come after she slammed Brian for being "sassy" and "bossy".
After Brian confessed things had been different in camp since Ferne and Vicky's arrival, the 28-year-old was left unimpressed.
She told Ferne: "I just thought, what have we done to you? Wind your neck in."
I'm A Celebrity airs nightly on ITV.For exclusive competitions and amazing prizes visit Reveal's Facebook page NOW!