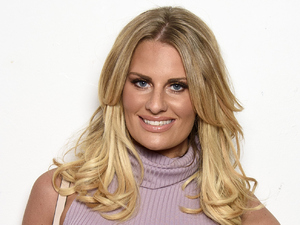 The Only Way Is Essex's Danielle Armstrong exclusively shares her views on the latest episode of I'm A Celebrity... Get Me Out Of Here!
Episode 9.
This ep starts on a negative vibe as Brian being a control freak and "so sassy all the time" is getting on Vicky's tits and it would get on mine too.
Ferne's 'Floods of Fear' trial was first up and upon hearing what the trial entailed, poor Ferne started crying, Ant hugged her and gave her a pep talk which was sweet but I think they were blatantly stressing that she wasn't going to do the trial; although I knew my brave Ferne wouldn't let the team down.
Wow, how Ferne did that trial I will never know, as she had to swim through tiny underwater caves joined by a multitude of creatures while collecting the stars. Ferne saying sorry to the toads was hilarious! She breezed through all the chambers but was stumped when she came face to face with a creature with sharper gnashers than hers! "It's a full blown crocodile," she cried out, choosing not to "brush him to the side" as Ant & Dec suggested. Ferne returned to camp feeling smug and rightly so with 10 out of 12 possible stars.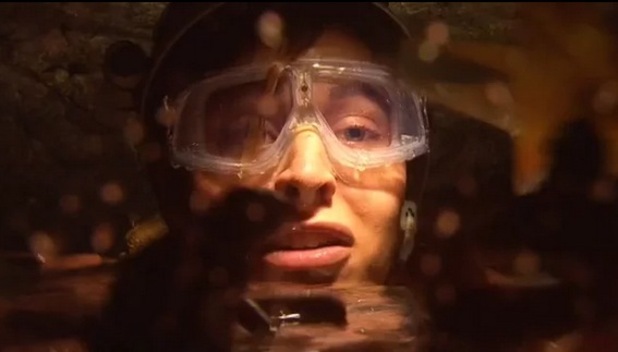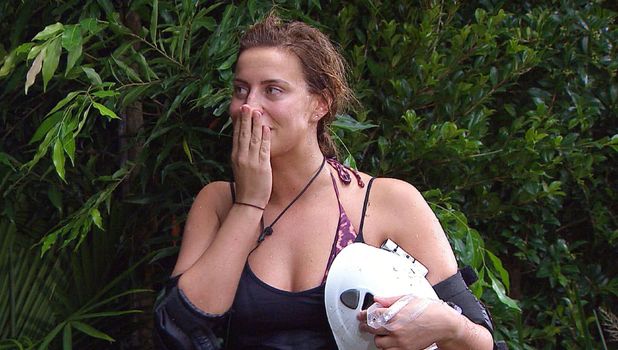 Whilst Ferne was doing the trial, the other campers had a debate over the dingo dimes regarding how and when to spend them. Everyone wanted to save them but, of course, control freak Brian wanted to spend them and quipped, "I'm a leader not a follower, I'm a boss." I'm dreading the day he ever gets voted camp leader, Kieron's already lost his patience with him and Lady C thinks Brian's acting.
Next up, the final two teams took part in The Bush Hotel challenge. Brian, Jorgie and George went first and the camp all joined together to wish them luck and see them off when they departed. However, when Chris, Kieron and Lady C left it was quite heartbreaking seeing Kieron and Chris upset at how nobody tried to give them a hug before they left for the trial - an opinion which Chris vocalised to the group. Tony scoffed and Susannah said she was insulted by his comment, so poor hard man Chris was left hugless. Aww, I'll give you hugs, boys!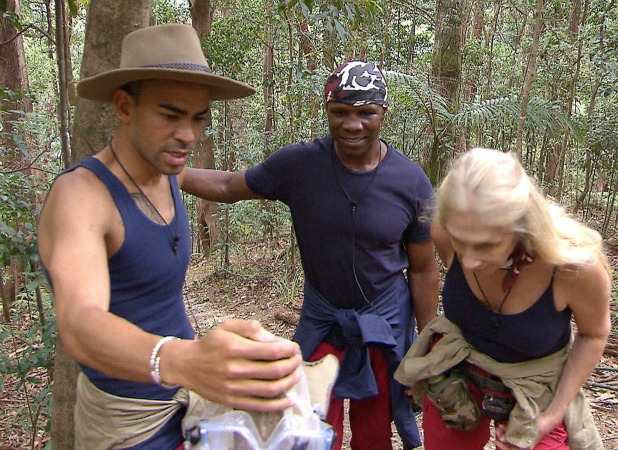 Lady C, Kieron and Chris won The Bush Hotel challenge and the chance to stay there for the night with a big bed, fluffy robes and room service. They chose Tony to be their chamber maid and Jorgie to be their bell boy - a decision which did not go down at all well. Tony refused to do it as he thought it was humiliating serving people, Jorgie and the whole of the group agreed despite knowing they will lose dingo dimes as a result of their decision.
Now I know I'm not in there, but I do think that I agree with Kieron who said if it had been another three people at The Bush Hotel this would never have been allowed to happen. Kieron took it personally and I don't blame him but I think the fact Lady C was there had a lot to do with it. She scowled, "it shows a lack of appreciation, it's hypocritical" and said, "I won't be doing any future trials to teach them a lesson." It wasn't very sportsman like of the others but I guess you reap what you sow as Lady C has said no to certain challenges previously.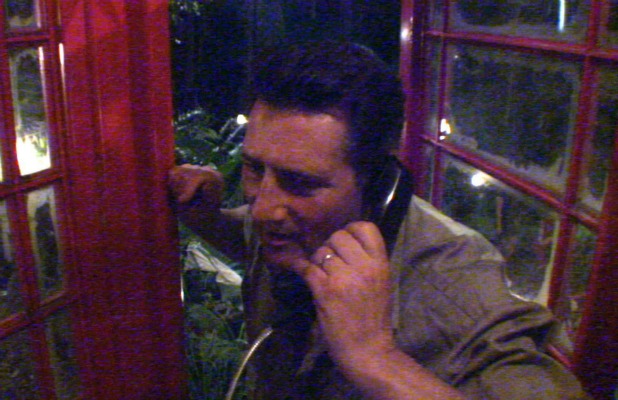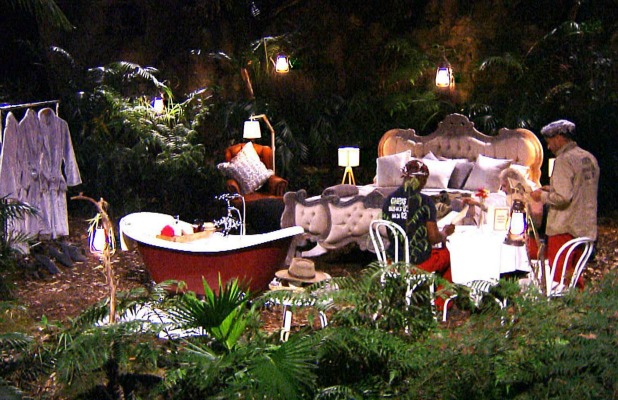 The camp must be starving or "Hank" as Vicky says, as they later devoured a wallaby which is a 'baby kangaroo' or 'like a koala,' according to the girls. Vicky's VTs in the hut must be entertaining everyone else as much as they are me. I even saw Cheryl Cole did an impression of her which Vicky will be chuffed about. Kieron, Lady C and Chris tucked into fish and chips and club sandwiches at The Bush Hotel then had a threesome... well all three of them shared a bed. I hope they don't keep alienating themselves from the group because Lady C's not as funny when she's in her own little huddle with those two. The public voted Brian to do the 'Critter Shop of Horrors' trial no doubt as a payback for his behaviour, I'll be tuning in tonight to see how the sassy one gets on, hope he can back up his talk!
Danni xx