New kid on the block Michael Hassini has caused plenty of 'agg' since joining TOWIE.
He annoyed Jake Hall by flirting with Chloe Lewis and enraged Lewis Bloor by asking out his ex-girlfriend, Nicole Bass. When we caught up with the 21-year-old recently, he revealed the drama between him and the boys has only just begun!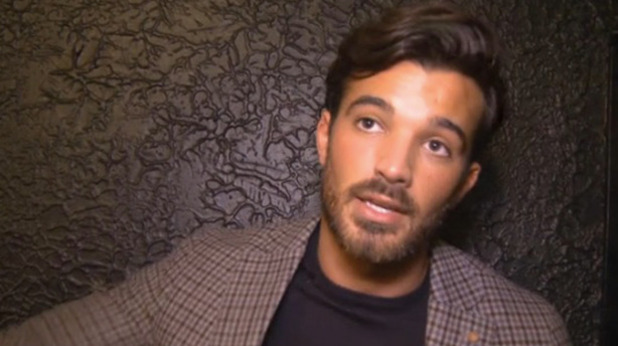 In an exclusive chat with
Reveal
, Mike revealed his plans to confront Lewis in the
TOWIE
Christmas special, his offer to take Ferne out on a date after she leaves the
I'm A Celebrity
jungle and why he doesn't mind being called a 'player'.
You caused quite a stir when you made your TOWIE debut...
"I think the boys didn't like having another single guy on the show. Obviously there was the history with Lewis, I slept with his ex-girlfriend and he has never forgiven me for denying it when he asked me about it. But we were never friends and I had no loyalty to him. Because of that, whispers got through to the other boys about me. I rubbed them up the wrong way, but I'm not too bothered."
Did you find the cast to be a clique?
"The boys just stuck together at first and it was a little difficult for me. But things have worked out now. Lewis and Jake still have a problem with me. They'll never be my mates."
How do things stand between you and Lewis now?
"Lewis has been so rude to me on Twitter. When I next see him there's going to be a huge row. I can't wait to have a go at him. Maybe it'll be on the Christmas special..."
What will you say when you see him?
"I'll say 'You're an absolute dog. A hypocrite. You go on about me hooking up with your ex but then you go and kiss Jess behind Pete's back!' Also, what Lewis said to Nicole, calling her a 'scumbag' and a 'b**ch'... It's never acceptable to talk to a woman like that – especially in her own home! Lewis tries to come across as a gentleman but he's really not."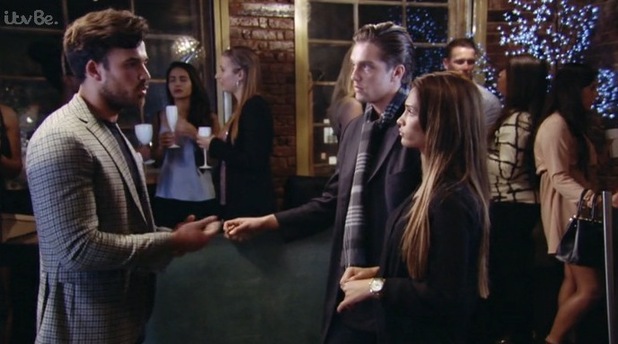 You and Lewis argued in the last series after you asked Nicole out on a date. What's happening with you and her now?
"I saw her recently and we had a few drinks. I asked if I could take her out on a date and she said yes!"
You've also shared a few kisses with Ferne McCann in the past. How do you think she'll do in the I'm A Celeb... jungle?
"I think she'll kill it! She's so competitive. She's really outspoken on
TOWIE
but she's very funny in real life. I think it'll be nice for the public to see a different side to her. I'd be up for taking her out on a date when she leaves the jungle, but you've got to be careful with Ferne. You don't want to get into an argument with her because she'll probably win!"
You've been labelled a player. Do you think that's fair?
"That's how I've been portrayed but I don't mind it, I'll take that title! I'm 21 and I'm having fun."
The TOWIE Christmas special, The Only Way is Essexmas, will be our screens in December. We can't wait to watch the drama unfold!Try Reveal's digital edition on iPhone & iPad. Subscribe now & never miss an issue!
10 reasons why we want to be in TOWIE: