Kris Jenner has reluctantly allowed Kim Kardashian, Kanye West and North to move into her home.
The trio need somewhere to stay while their
mansion in Calabasas is being renovated
and on last night's
Keeping Up With The Kardashians
episode in the US, viewers saw Kim pleading with Kris for a place to stay.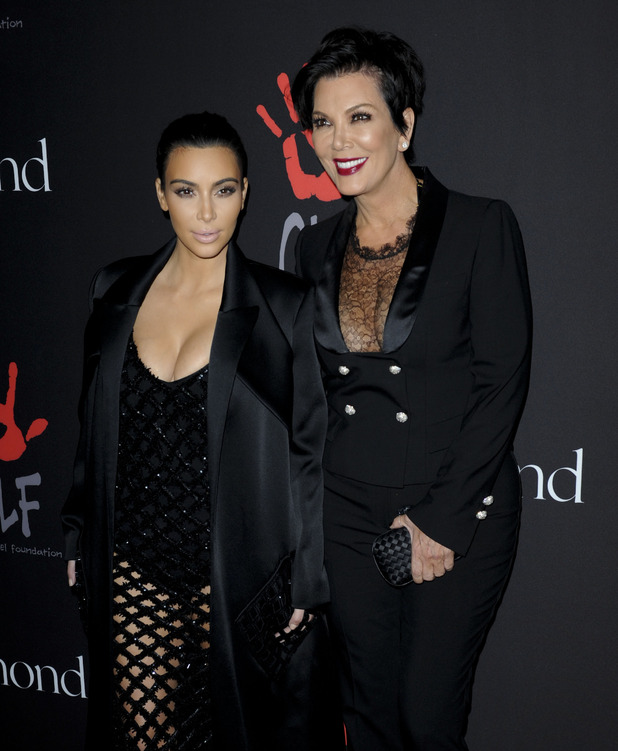 Kris told the cameras: "The last time Kim told me she was moving in for a couple of months it stretched into almost two years and she completely took over my whole house. I'm thinking to myself, here we go again..."
She then joked to Kim: "People ask me, are you sad your kids have all left the next? And I say, 'I'll let you know if it ever happens!'"
Kris, 60, did agree to let Kim, Kanye and North stay, but appeared to regret that decision when she saw the amount of belongings Kim had started moving into her home!
"She is going to have every corner of my house!" said Kris, telling Kim: "I hope you remember this and how you took over my whole house when I'm 85 years old and senile and have nowhere to live. What did I get myself into?!"
Kim, Kanye and North bought their $20 million home in Calabasas in August last year.
All you need to know about Kim Kardashian: