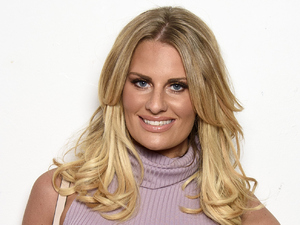 The Only Way Is Essex's Danielle Armstrong exclusively shares her views on the latest episode of I'm A Celebrity... Get Me Out Of Here!
Episode 4
The show kicked off with Duncan's midnight trip to the loo...after returning from what I hope was just a "wee", we saw him struggling to find his hammock in the dark.
He thought he found his but within seconds he got a rather jumpy Lady C who thought she was being attacked by an animal, ha ha! She was delighted to see it was just the Scottish gentleman Mr. Bannatyne.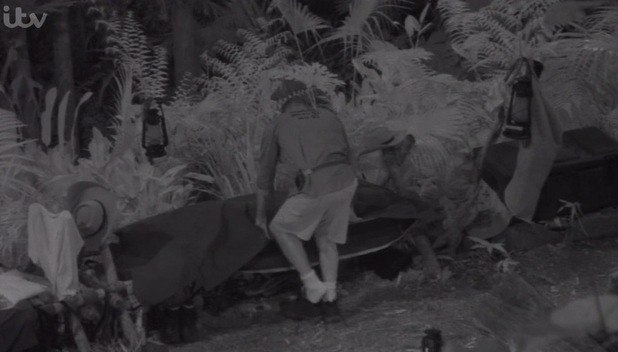 The sun had risen and our campers seemed in good spirits, especially Jorgie who was voted camp leader. George thinks she'll be amazing as she's so "cool, laid back down to earth" - I think someone has a little crush! Jorgie picked Lady C to be her deputy (good choice, I'm still a big Lady C fan).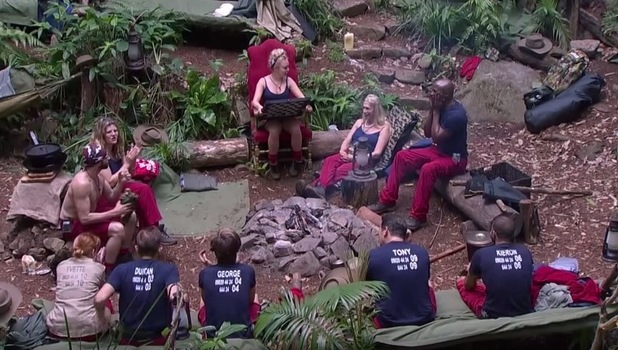 In Snake Rock I saw my beautiful girls Ferne and Vicky wake up with the charming Spencer. They all seem like they're getting on, which I knew would happen, despite the rumours about the girls having some beef over an "ex", ha. Ferne thinks there could be some chemistry between Spenny and Vicky, which I couldn't agree with more, especially after Vicky revealed she assumed he was going to be a "posh tosser" and he's definitely not. (Oooh, this is exciting)!!!
Dicing with Danger
The three amigos were standing side by side with their head and arms in boxes waiting for the dice to fall on an image of a jungle creature, which would then be joining them in the box.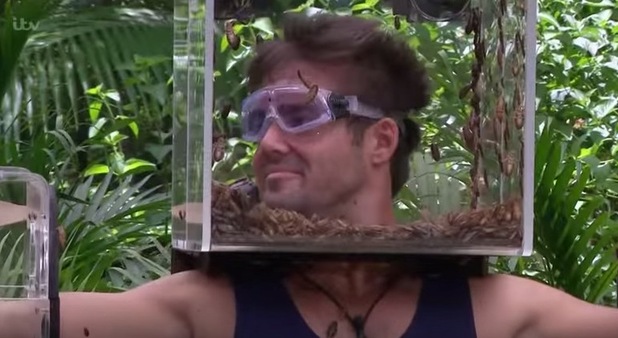 Spenny landed on crickets and Vicky got crabs, something I thought I'd never say about my friend! Ha. Ferne got snakes, which I know is one of her biggest fears. She screamed and shouted that she couldn't breathe as the snake seemed fond of her arm. More creatures got dropped for Vicky and Spenny, but Ferne seemed to be the one struggling the most. As much as I felt sorry to see my girl screaming as the cockroaches got poured onto her face, I couldn't help but laugh, and when she mentioned the fear of them going up her nose, I was in hysterics!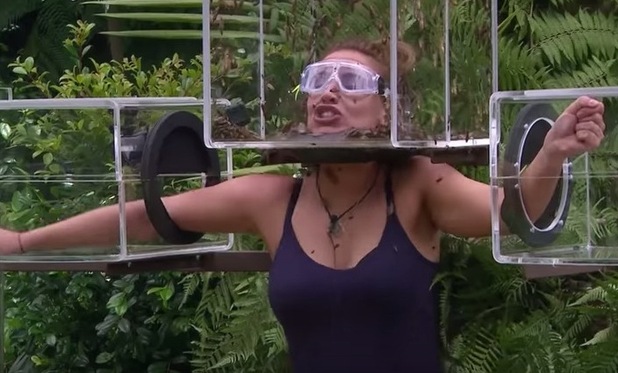 Vicky again got crabs and the same for Spenny. They both seemed quite calm in comparison to our Essex girl who was still screaming and swearing (Gill, her mum, hates her swearing but I'm sure even she will let her off for this one)! Vicky then got snakes - how she could still have that banter amazes me! Ferne finally rolled 5 on the dice which meant she finished the board game and won the challenge!!! I couldn't be any happier for her. As she won, that means she got to join the campers in Croc Creek, but she had to pick either Vicky or Spenny to go with her. Like how us Essex girls stick together, of course Ferne chose Vicky, which meant poor Spenny had to spend the night alone in Snake Rock!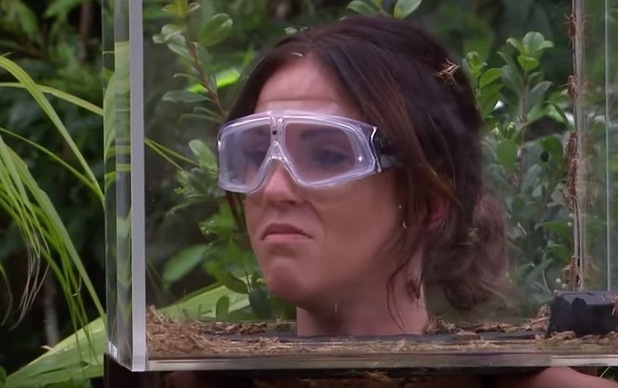 My hot girls Ferne and Vicky joined Croc Creek and everyone seemed to have taken to them... Well, maybe not Brian and Jorgie, ha! The girls had to pick two celebs to spend the night at Snake Rock with Spenny and they thought Brian and Jorgie were the most positive and would be great company for Spenny (well, Jorgie would be), although she must be the only person in the world that didn't know why Spenny would like to meet her!
Poor Tony
Jorgie is camp leader but as she was sent to Snake Rock, it allowed my fave Lady C as deputy to pick who to do the next trial. Once again, her brutal and outright honesty had me in fits of laughter as she told poor Tony he's not as fit as the others, therefore she picked Kieron, George and Chris for the challenge. Poor Tony, ha!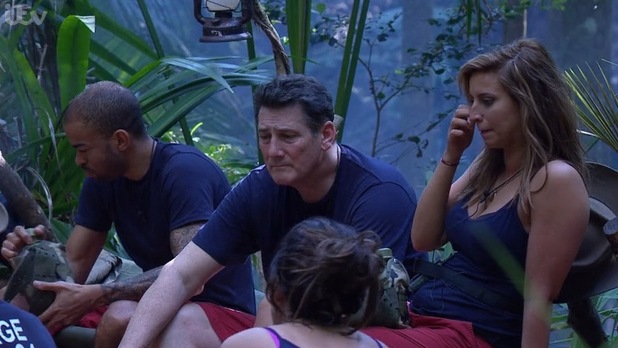 Bush Scrabble
We saw our celebs pick letters out of the swamp and create words just like scrabble... Easiest trial so far! Snake Rock vs Croc Creek - one thing learnt from this is even posh boarding school boys can't spell "beems". Really, is that a word? Ha ha. Anyway, Croc Creek were the winners!
It was eel for dinner (that's what you get for 10 stars?? Shocking!) and Susannah and George were chefs for the night, however, Lady C's interfering became frustrating to Susannah, which resulted in her snapping back at Lady C. Meow!!
We also saw Lady C get voted by the public to join Snake Rock - I can't wait to see how she gets on slumming it even more in the jungle!
Love Danni ️xx
Try Reveal's digital edition on iPhone & iPad. Subscribe now & never miss an issue!
I'm A Celeb full line-up:
Copyright: ITV