TOWIE star Bobby Norris isn't so convinced tucking into jungle critters on I'm A Celebrity is for him, admitting: "I'm not sure how good I would be with a croc penis!"
This time round,
Ferne McCann has entered the jungle and is repping team Essex.
Asked if he'd ever take on the challenge, Bobs said he would love to, but isn't so keen on tucking into
I'm A Celeb's
not-so-pleasant delicacies.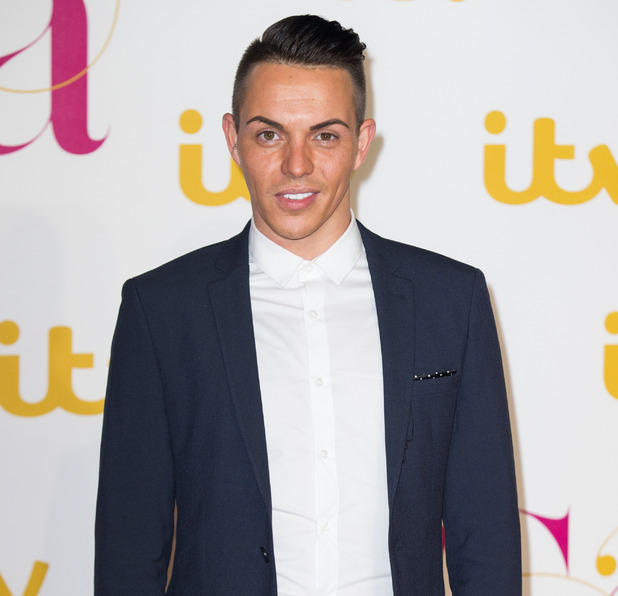 Speaking to
Reveal
at the ITV gala yesterday, Bobby admitted he wouldn't let the eating challenges put him off, though: "I would love to give it a go."
He then joked: "But, it's taken me 28 years to eat a bit of calamari, so I'm not sure how good I would be with a croc penis. I'd definitely give it a go, though!"
"My hardest thing would be jumping out of a plane because I don't even like sitting inside a plane," he added. "To throw yourself out of it... that's got to be the hardest thing, but when in Rome..."
Praising his pal Ferne and one of the jungle's newest recruits, Bobby said he was "so proud" of his co-star venturing into camp.
"I'm so proud of Ferne, it's always lovely when one of your own go in there," he told us. "She's making Essex proud. I think she'll be amazing in there, but obviously it's early days so we'll see how she gets on."
"I want to see her doing her trials and how she integrates into camp. I'm loving Lady C and I'm loving Vicky P too... I'm all about the girls this year.."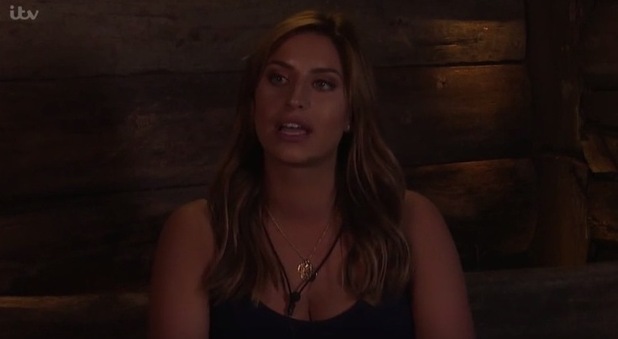 Bobby's comments come after
viewers watched Ferne take on her first Bushtucker trial.
She had said previously she was going to "try her best" when it came to the not-so-pleasant challenges and despite proving she's not a fan of jungle critters, Ferne persevered and didn't quit.
She, Spencer Matthews and Vicky Pattison had to go head-to-head to win a place in the main camp, Croc Creek. For their trial, Dicing With Death, they were locked into perspex boxes and had to roll a dice to move along a game board.
Each number they landed on though had a picture of a critter on it, and that critter would join the star in one of their five boxes.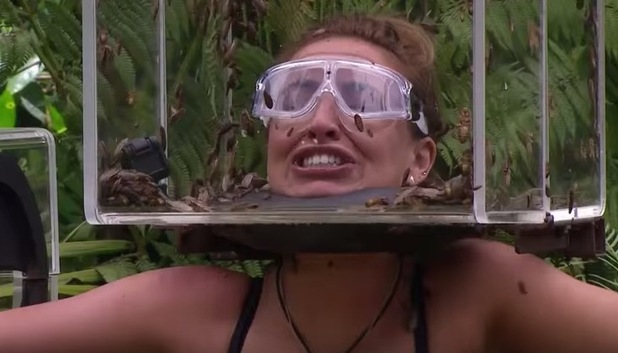 On landing snakes, Ferne had a bit of a meltdown and fans were quick to laugh at her expense on Twitter. Breathing heavily and constantly screaming,
Ferne's dramatic reaction had host Ant McPartlin questioning whether Ferne was putting it all on.
He said: "All three of them had completely different reactions. Ferne, I was wondering if she was putting it on, but actually, I think she was that scared.
"She was very loud... she did well. It was a very long trial to shoot, it took a long time. We did ask her [if she wanted to quit] and she did think about it but she stuck it out."
Ferne won the trial, choosing Vicky to join her in Croc Creek. Spencer, meanwhile, was banished to Snake Rock to live on basic rations.
I'm A Celeb airs nightly on ITV.For exclusive competitions and amazing prizes visit Reveal's Facebook page NOW!
TOWIE star Jon Clark hints he is dating again: but will his new flame be on the show?
TOWIE's Bobby Norris rules out romance between Gemma Collins, Jon Clark: "It's just flanter"
TOWIE: New boys Ben and Ercan set their sights on Chloe Lewis and Courtney Green