One Direction have a brand new member!
Yes, after the exit of Zayn Malik back in March, the guys have decided it's time to make their foursome into a fivesome again.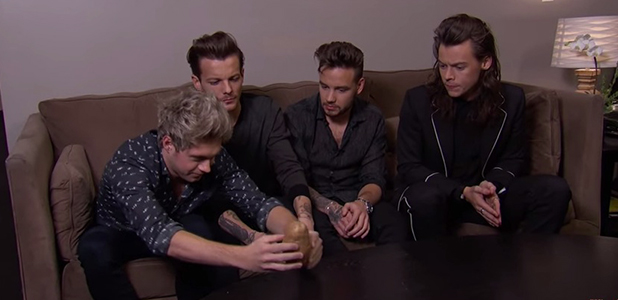 So… who is this new member?
Well, um, it's a potato.
Yes, you read that right.
On last night's
Jimmy Kimmel Live
over in the US, cheeky host Jimmy decided he wanted to make an ordinary spud into the most famous potato in the world.
And how do you make something instantly famous? You get the
One Direction
boys - Niall, Louis, Liam and Harry - to Instagram, Facebook, Tweet and pretty much everything else about their new member, the 1D Potato.
And it worked!
Check out the potato's instant fame below!