Corey Gamble was the perfect gentleman as he arrived for dinner with girlfriend Kris Jenner in Los Angeles.
The music exec helped his
Keeping Up With The Kardashians
star partner up the steps of Cecconi's restaurant and held the door open for her.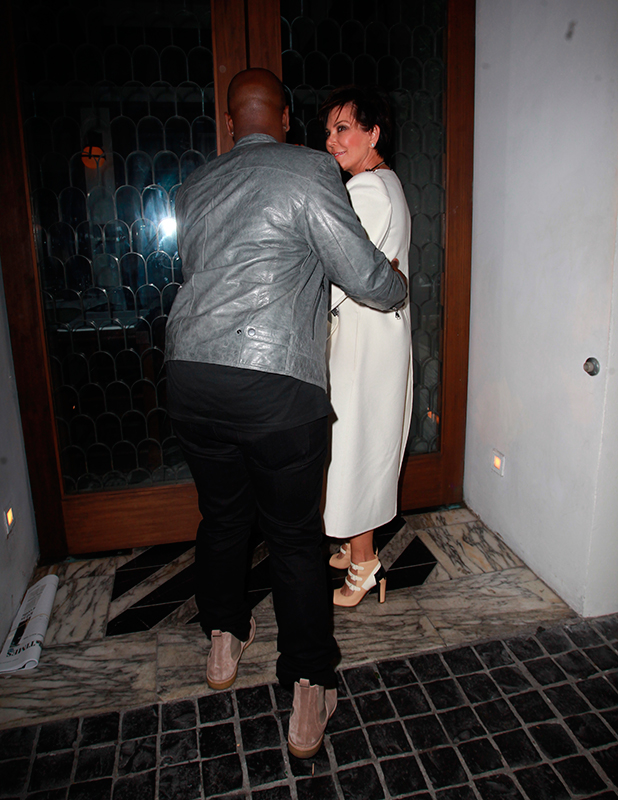 Kris, 60, dressed in head to toe white for the outing – lets' hope she didn't have the spaghetti bolognese!
The couple have been dating since meeting via mutual friends over the summer and it certainly seems to be serious as Corey's met Kris' kids and grandkids and appeared in
Keeping Up With The Kardashians
.
Kris' daughter Kim Kardashian West, 35, recently said that Corey, 35, had been good for Kris as he made her happy.
"It's been so much fun just to see my mum happy," she told
People
. "My mum has had such a hard year and I think it's been refreshing to see her have a good time."
Kris
split from husband of more than 20 years,
Bruce Jenner, in 2013. Then, earlier this year,
Bruce announced that he was transitioning into a female
named Caitlyn.
All you need to know about Kim Kardashian: