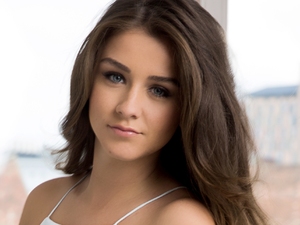 Brooke Vincent exclusively shares her fashion favourites, beauty and style picks and celebrity highlights with Reveal.
Hello everybody,
I hope you're all having a lovely week. On Friday I went to a jazz night in Manchester. I loved the night as you are able to eat whilst listening to people sing amazingly – two of my favourite things. It's a really relaxed and chilled night, perfect for when you want to go out for that little bit more than a meal but not a heavy night out. The weather this weekend has been horrendous and when you are struggling for that ideal outfit life just seems that 10 times harder, ha ha. Finally, I went for some cream leather trousers, which I found in the sale for £5, I love telling people that. I do the whole 'guess how much they were?' when people say they like them, ha! I teamed them with my friend's cashmere jumper that I borrowed and shrank by accident (she thinks it was on purpose), which I am permitted to keep now, along with a cream bag and cream pointed shoes (my mum loved it because I matched for once).
Here I am in the outfit: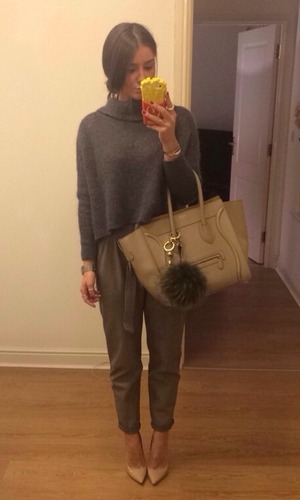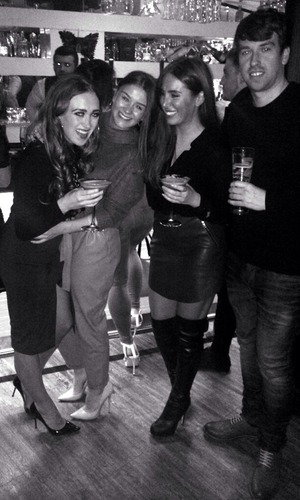 Christmas shoe box appeal
Myself and the girls do secret santa every year. In a group of 12, it's much easier to buy one good Christmas present than 12 'okay' ones. It's also a bit of fun and many people love not knowing who got who. This year we have decided to do some shoeboxes for children around the world that don't get any toys or gifts at Christmas. Some of you may have done this in school, as I know I did. We thought that we would give something back this year. We choose either a boy or a girl's box and then fill it with little things that they can play with and will enjoy. For example, I made up a little girl's box and put in a cuddly toy, a secret diary, pens and pencils, hair bands and clips. We felt like the little elves at Christmas. It is such a nice feeling when you have finished knowing that you have helped make a child's Christmas. Here we all are with our boxes: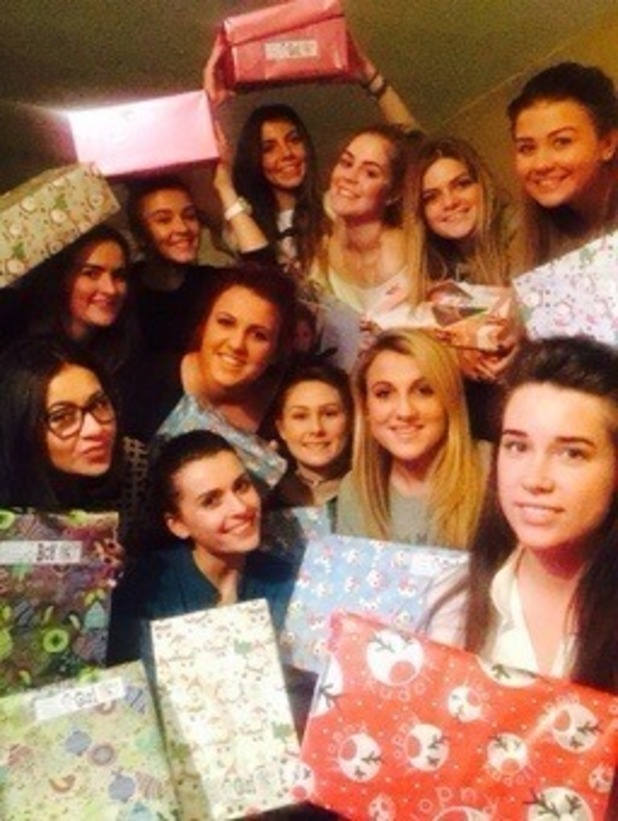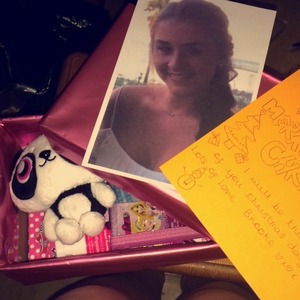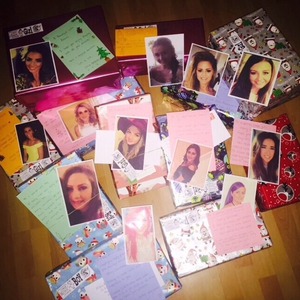 Also this week, I worked closely with Key 103's charity Mission Christmas and went into a school to assist an assembly. I went to Mossley Hollins High School. My auntie works there and asked if we could go in to basically give an assembly on what Mission Christmas is and how people can get involved. I'll leave you the website in case you can help us reach this year's target. But me being me I wanted to look the "teacher" part and because, as I've told you, I would love to have to dress in office attire. I went as... Miss Vincent the teacher.
So basically I wore my black trousers that I bought a few weeks ago for the Stonewall Awards, a black shirt I've literally had for years (things that are black NEVER go out of fashion), and my black sleeveless jacket which again I've had for a long time yet wear all the time.
And my shoes are the real reason why you should NEVER throw shoes out. I've had these for three years and probably not worn them for a good two years, but every time I wear these shoes I normally get "Oh Brooke you've got nicer shoes than that" off my mum.
Here I am with the students: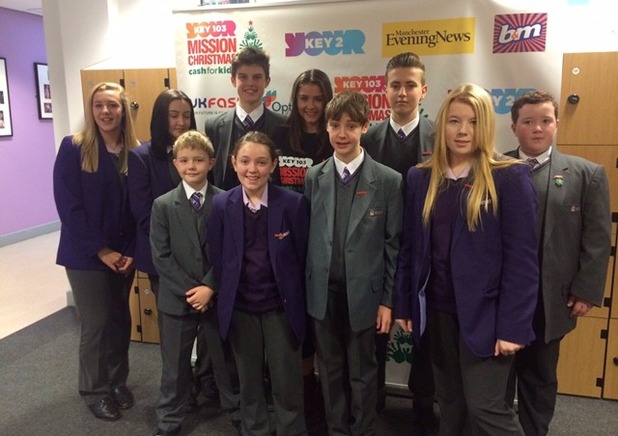 And here is my 'Teacher Brooke' outfit: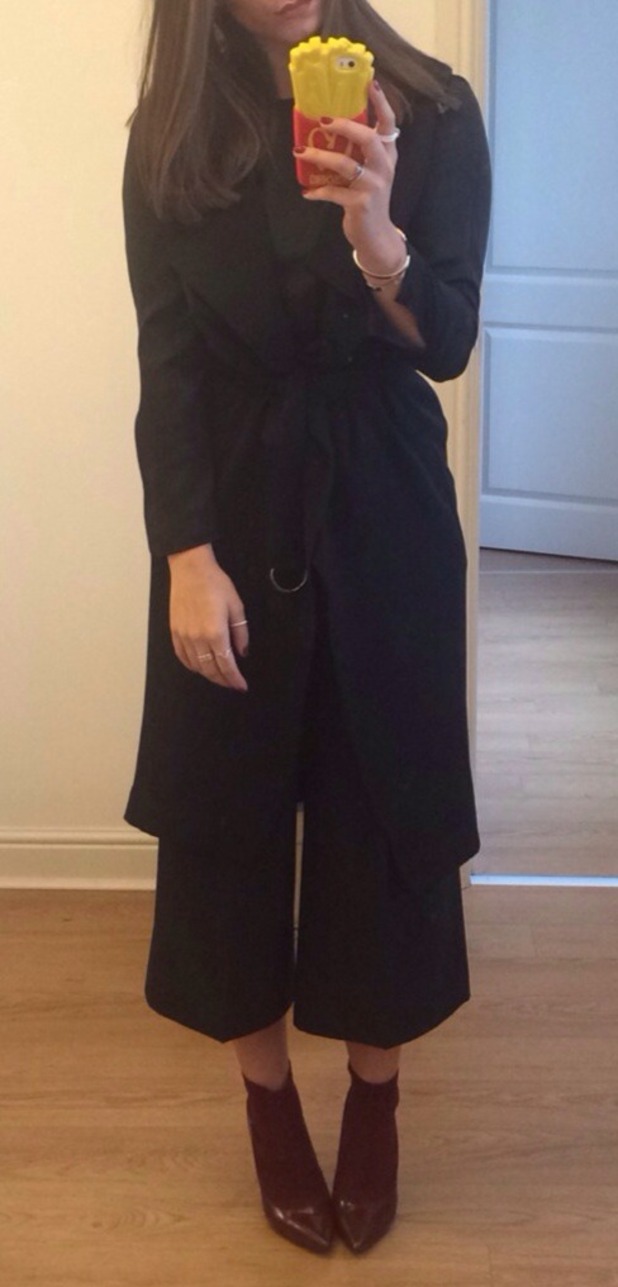 Winter time
As I have mentioned, I love the winter. I love winter purely for the fashion and the cosy nights in. However, one thing that does not love the winter is my skin, and for most people it will be the same constantly throughout all temperatures. Sometimes your skin isn't getting the help and nutrients that it really needs.
Hands
Keep your hands hydrated with a little bottle of hand cream, a small one to keep in your bag, your car or your desk at work to remind you of it. This will help to keep your hands lovely and soft during the winter months.
Lips
A little tip if your lips get a little dry and maybe a little crusty, use your toothbrush before or after brushing your teeth when your lips are wet and gently rub over the top and bottom lip. This often helps to remove little bits of excess skin and then apply some kind of lip treatment to keep them hydrated. I would advise layering it on late at night when you're getting in bed so it treats them over night – beauty sleep.
Body
During a shower, exfoliate your arms and legs, and if you're fancy and have a back brush, do your back too. Use circular motions on your skin and ensure you get all of the dead skin cells off. If you're really into your beauty then you may have a body brush, for anyone that has never used one of these before you rub the brush onto your skin preferably in an upwards direction towards you. This gets your blood cells to the top of the skin and your blood pumping. If you are busy and simply don't have the time to do all of that you could buy an exfoliating body wash which has micro beads in it to do all of the hard work for you. Whichever method you choose, you must maintain your hard work by applying baby oil for extra moisture, or any other moisturiser, as this will also help you to get a cleaner shave in the winter months. Ask for advice on your skin type and which moisturiser would suit your skin the most to get the most benefit from your beauty treatments.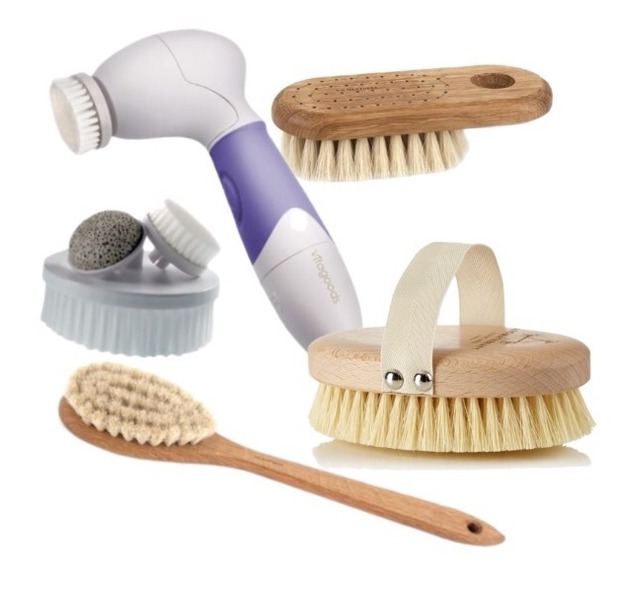 Face
Many suffer with this all year round and if you are one of those people then I suggest that you visit the doctor as it may not just be the change in seasons that has affected your skin. I am extremely sensitive when it comes to products on my face and over the past few years have endured so many rashes and had allergic reactions to different products. Our faces are always on show which means that we want to be looking our best at all times. It is really important to have a product that suits you. This is not always true, but if you use a step by step regime then you are probably best sticking to the same brand. They will often use the same ingredients and if you did have a reaction you can find the cause of it straight away. These products are tested and are best used together so get advice and help when you are looking for a beauty product for you. If you're like me and lazy then buying an exfoliating face wash, and a thick moisturiser will suit you. This removes the top layer of dry skin off and builds it back up with moisture. If you are not having any of these issues, whatever beauty regime you are using is working – share it with friends!
All of the above can be done all year round, however, why not treat yourself to a candle lit bath, towel on the radiator and pyjamas at the ready? Enjoy your pamper session!
Peace up Reveal.
Bx
Try Reveal's digital edition on iPhone & iPad. Subscribe now & never miss an issue!