Jack Osbourne's wife Lisa recently admitted to her fans that she is pretty sleep deprived, following the birth of their second baby girl Andy Rose.
Already mum to daughter Pearl, Lisa has not only commented on how hard she has found breastfeeding, she also posted a picture of Pearl and Andy Rose on Instagram, telling fans: "Watching these two play together has been the greatest joy of my life.
"So worth all of the difficulties & sleep deprivation. They are my life!"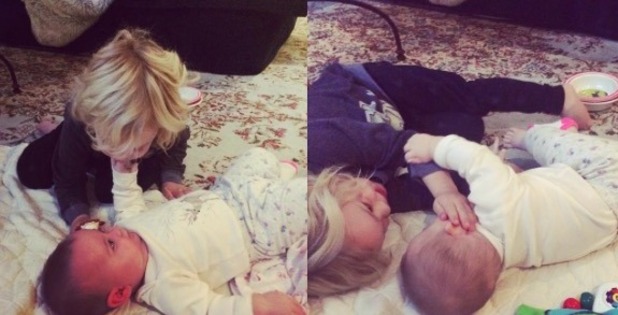 While it is obvious that any new mum will be sleep deprived, it is rather refreshing to see a famous face ACTUALLY ADMIT TO IT.
Whether it be a
TOWIE
mum, a pop star or a Hollywood A-lister, we can't escape selfies of them grinning from ear-to-ear with professionally applied make-up, stainless clothes and immaculately styled hair, which hasn't been tugged into a style that
cannot
be classed as 'messy on purpose'. I don't think my locks would even recognise a brush anymore. I'll have to reintroduce them one day.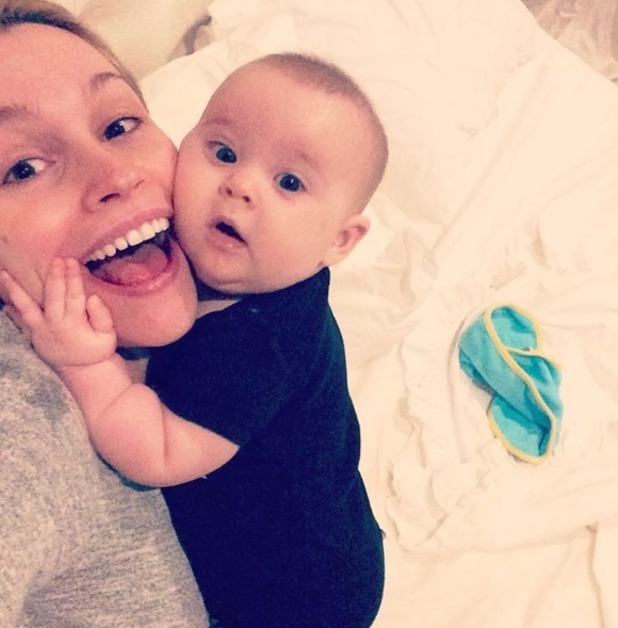 Last week, Molly was struck down with her first proper virus and fever. Yeah, high five to that mum who brought her snotty kid to baby group. Your card is marked.
As a result,
despite previously bragging that she'd slept through the night since she was 10 weeks old,
Molly has decided to throw caution to the wind and have a party in her cot every night from 2-4am. Serves me bloody right.
As for daytime naps. Pah! Who even NEEDS one of those? Well, actually, I wouldn't say no if anyone is offering...
It turns out, being a mum is hard work and I commend Lisa for admitting she is feeling pretty knackered. Because it
is
knackering. As my sister (a mum-of-four) frequently tells me: "They use sleep deprivation as a form of torture in some countries." Brilliant!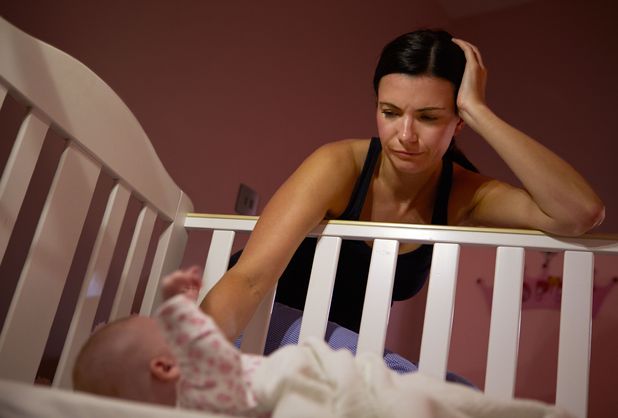 So come on girls of showbiz, own up like Lisa. We know you've got bags bigger than a bin liner hiding under that Touche Éclat (unless of course you have a round-the-clock nanny. In which case, you can sod off). And we know you too have stepped into a freshly-filled nappy and answered the door to the postman with snot on your shoulder #truestory #allinoneday.
Meanwhile, last week I asked if
the John Lewis Christmas advert made you ball after Tom Fletcher burst into tears while watching it
. Turns out, 31 per cent of you are as sensitive as Tom, while 38 per cent are hard as nails and don't get what all the fuss is about. Sitting on the fence, 31 per cent admitted to feeling emosh but not crying
actual
tears.
This week, I want to know if you think more celeb mums should own up to feeling exhausted!
Should more celeb mums admit to feeling exhausted? Answer in our poll!
NO - I like looking at pics of glamorous mums and their babies!
0.00%