If you've ever watched Grey's Anatomy then, like us, you probably have a bit of a girl crush on Camilla Luddington.
The gorgeous British actress, 31, plays Dr Jo Wilson in the hit medical drama but for her latest photoshoot in Good Housekeeping Magazine, she's swapped the surgeons' scrubs for festive knitwear and sparkling outfits.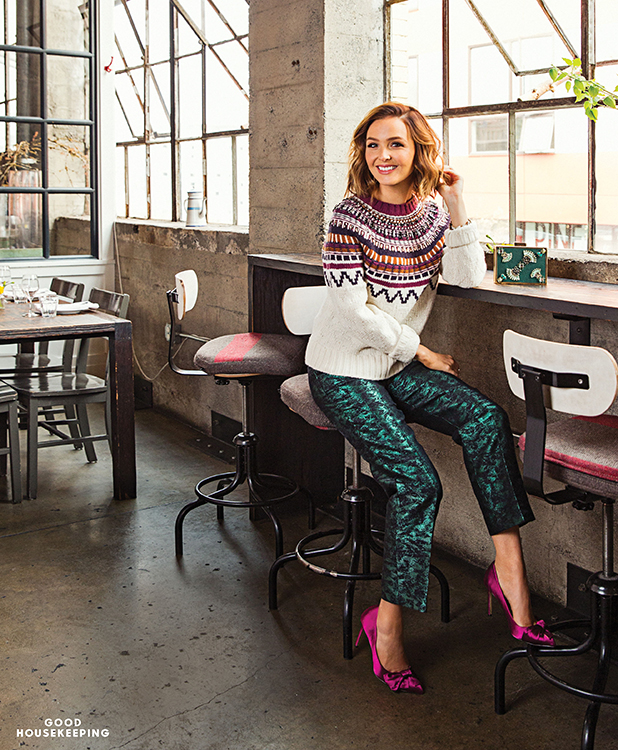 Camilla travelled to Seattle - the real life setting for
Grey
's - for the Christmassy fashion photoshoot, and looks absolutely gorgeous in the pictures by photographer Matthew Scott.
(Though she could wear anything and look fab, right?!)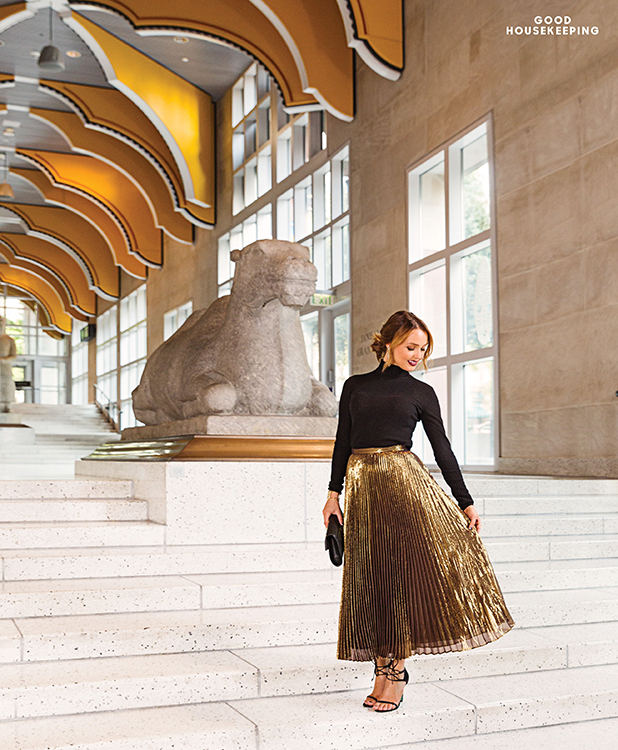 Despite starring in
Grey's
, she admitted to the magazine that she'd never been to Seattle before the shoot. "What was amazing to me is that all of the bars and restaurants in Seattle are very cool, so it had a big impression on me. It felt a little bit, in a way, like home, like back home in England. I felt like every place was very unique, and the vibe there was great and all the people seemed really wonderful and down to earth.
"I came back to set and I even said, 'I'm so glad I've been there,' because now it makes sense. My character on
Grey's
, she lived on the streets for a while and now I've actually gotten to see what a street there looks like. The outside world of Seattle helps colour the past of this character, so I was really excited to finally get to do that."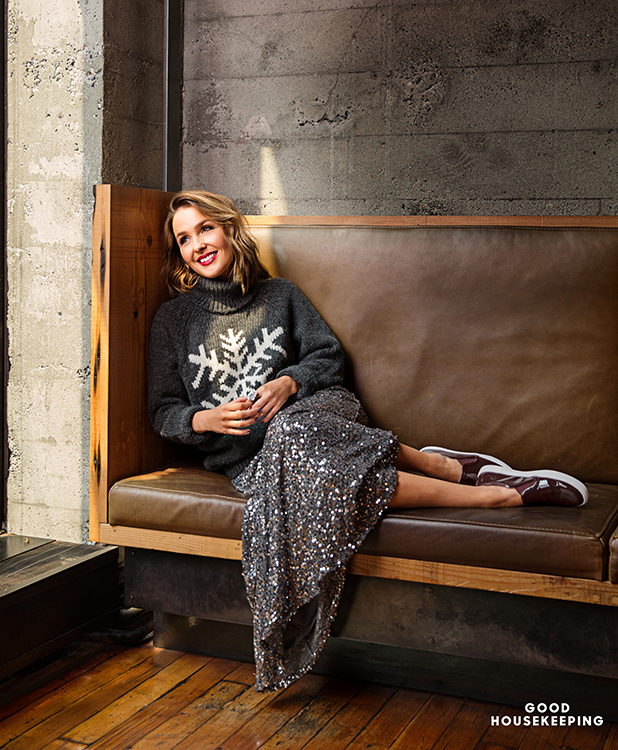 As well as playing Dr Jo in
Grey
's, the brunette star is known for playing Kate Middleton in Lifetime's
William & Kate: The Movie
and voicing and providing the motion capture for Lara Croft in the latest
Tomb Raider
computer games... not that any of Lara's skills have rubbed off on her!
"It's so strange. I have played [the game as her character]. So I'm terrible at my own game. It took me absolutely forever—an embarrassing amount of time to finish that game. The worst thing about it is hearing yourself die or watching yourself die. It's really torturous ways that they come up with."
We don't know whether we'd like to watch that either!
Now, the star is based in US where she films
Grey
's... and is mastering the lingo!
"[My favourite American phrase is] 'my bad.' The reason I say that is because I had no idea, you don't say that in England. I had no idea [what it meant] and so someone had bumped into me and said "my bad," and I had no idea.
"Like my bad? What? It genuinely confused me and it ended up being this three-hour conversation trying to explain to me that it just meant "sorry." For some reason, that has always been really funny to me."
See more pictures of Camilla's fashion shoot with Good Housekeeping here.
Read the full interview with Camilla here.