Ever wanted to know how to be single and have the best time ever? Well, Rebel Wilson is here to help!
The Australian comic actress stars in a brand new movie called, um,
How To Be Single
in which she teaches Dakota Johnson how to embrace life as a single girl. Which means lots of drinking, fancying and just having fun!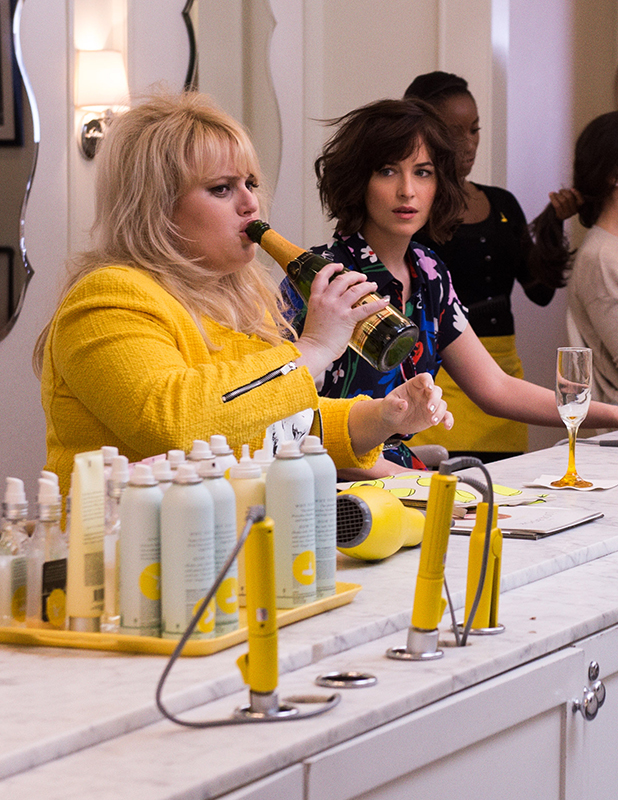 As Rebel says in the trailer: "I know breaking up sucks but do you know what is worse? Wasting a night in New York City."
How To Be Single
follows six people in NYC who are all searching for love and encountering the usual obstacles and steps on the way (too much drink, awkward moments in bars, teasing texts, one night stands... and all that!)
The movie's based on the book by Liz Tuccillo, who previously worked on
Sex and the City
, another famous story of singletons in New York!
Watch the trailer below and prepare to laugh!
How To Be Single
is released on 12 February, just in time for Valentine's Day! Funnily enough, Dakota's last movie,
Fifty Shades of Grey
, was also released around Valentine's Day but had a somewhat different plot to this one!