Kylie Jenner has said she's a relationship girl and doesn't like the idea of casually dating several people at once.
The 18-year-old is
currently dating rapper Tyga
and says while she doesn't mind us knowing about their romance, she doesn't want the public getting too many details.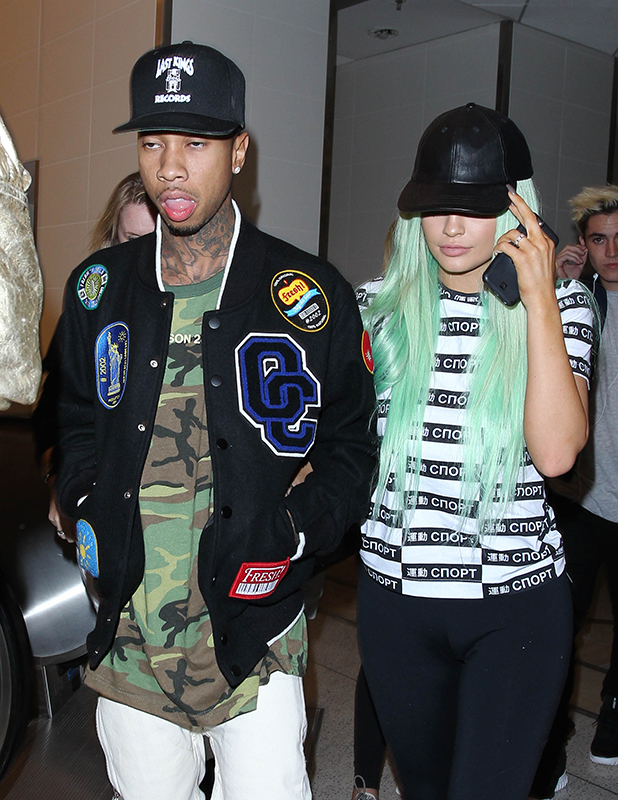 In a post to her official
Kylie Jenner App
, she explained: "I've never believed in the idea of the public knowing everything about my relationship and every time I break up and make up. I'm not afraid to show who I'm dating, but I'm also not about to talk about every little detail of my relationship.
"Everyone who knows me, knows I've always been a relationship girl. I've never believed in the idea of casual dating or being with two people at once. I feel like I only have room for one person in my heart and I want to give whoever I'm with all the attention they deserve."
Kylie and Tyga took their romance public after her 18th birthday in August.
Since then, musician
Tyga has joined the Kardashian family on holiday in St Barts
, attended
numerous Kardashian family events
and even
hired Kylie to star in his music video for '$timulated'
in which they make out.
But Kylie's desire to keep some aspects of their relationship private mean we're not likely to see Tyga in any future episodes of
Keeping Up With The Kardashians
.
All you need to know about
Kylie Jenner
: