Charlie Sheen paid out more than $10 million to keep his HIV status a secret.
The
Two and a Half Men
star confirmed his diagnosis on America's
Today
show on Tuesday morning, where he also revealed how he had kept his health status a secret from the public.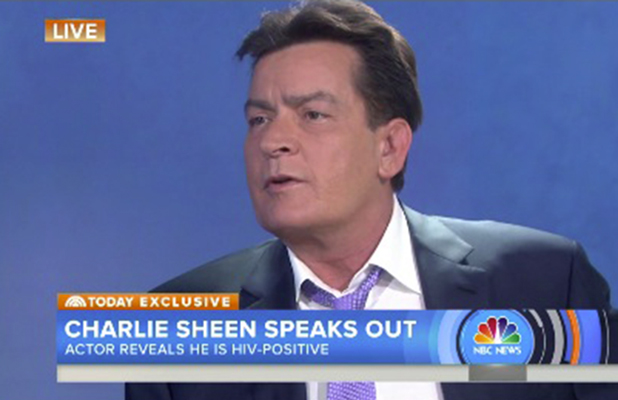 Charlie told interviewer Matt Lauer that he had paid out more than $10 million to individuals who tried to blackmail him, including one woman who took pictures of his HIV medication in the bathroom and threatened to sell them to a tabloid.
"My financial situation is not great but it will be great again," he said. "I'm a survivor. I have been up and down, rich and poor, unemployed... it's another chapter of my life that is not commerce driven it's socially driven."
Charlie, 50, added: "As I speak, I have the chairman of Sony excited about something. I have a couple of films lined up we could put start dates on. I have told people I was going to do this [interview] before I went on and they said, well he is still the best guy for the job."
Speaking about the future, the actor added that he wants to raise awareness about HIV and push for a cure.
"I am going to ride this way of support and if there was one guy on this planet to contract this that is going to deliver a cure it's me. Seriously. I'm not going to be the poster man for this but I won't shun away from responsibilities and opportunities to help others and deliver a cure. I will pick my spots carefully and respectfully [to speak out]."