Charlie Sheen has said he informed ex-wives Denise Richards and Brooke Mueller of his HIV diagnosis in 2011.
The
Two and a Half Men
actor
made his HIV diagnosis public during a live television interview
on America's
Today
show on Tuesday morning (17 November). Charlie made the decision to speak about his health following widely-reported US tabloid rumours that a Hollywood actor had the virus.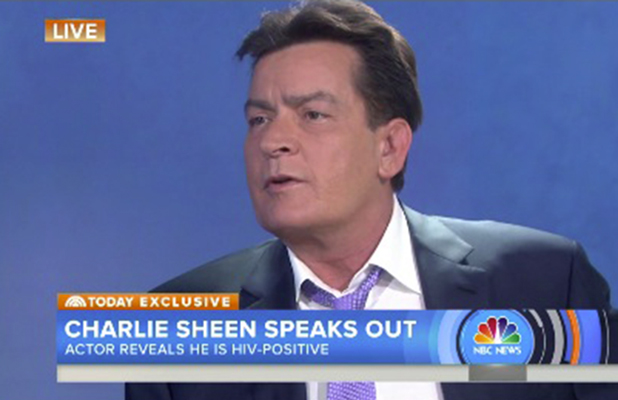 Speaking to interviewer Matt Lauer, he said: "[Denise knew about it for a while], that is true. And Brooke."
Charlie split from Brooke in 2011, the year of his diagnosis. When asked if he had immediately contacted Brooke to advise she be tested, he replied: "Absolutely."
The 50-year-old informed his eldest daughter Cassandra of his virus last night. "I felt bad. It hit her hard but she recovered and she's tough like her dad. I said I'm sorry I didn't tell you sooner but it didn't seem you could do anything for me and I didn't want to burden you with all the stress. She was a rockstar about it."
Charlie also has two young daughters and young twin sons.