Charlie Sheen paid millions to stop his HIV diagnosis being made public.
The
Two and a Half Men
actor confirmed he has the virus during an interview with American breakfast show
Today
, where he also revealed how he had kept his health a secret for the past four years.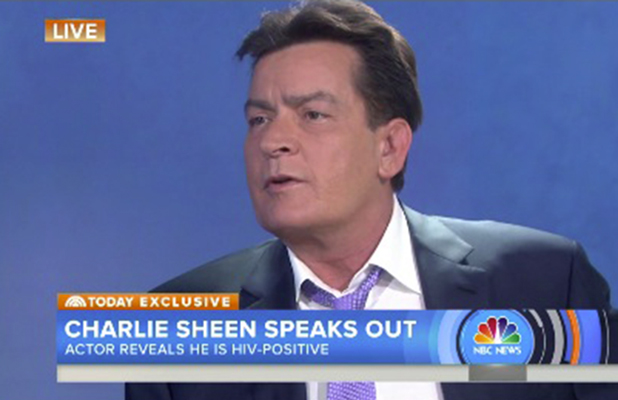 Interviewer Matt Lauer read a letter that Charlie had written him in which the actor said: "In and around this perplexing and difficult time I dazedly chose and hired the companionship of unsavoury and insipid types. Regardless of their saltless reputations I always led with condoms and honesty when it came to my condition.
"Sadly my truth soon became their treason as a deluge of blackmail and extortion took centre stage in this circle of deceit."
Charlie explained during the live interview that he was blackmailed by some companions, including one incident where a prostitute went into his bathroom and took pictures of his medication which she then threatened to sell to the tabloids.
"This is after I had told her, thank you for your time, we won't see each other anymore," said Charlie.
The 50-year-old actor was quizzed about why he kept inviting "unsavoury" types to his home after this sort of thing happened, prompting him to say: "Because I was so depressed by the condition I was in. I was doing a lot of drugs and drinking too much and making really bad conditions. That part I owned."
Charlie said that since his diagnosis he has warned every sexual partner he has had. He said it is "impossible" for him to have transmitted the virus to anyone else.
He told Matt Lauer that he'd had unprotected sex on two occasions since being diagnosed but added: "The two people I did that with where under the care of my doctor and were completely warned ahead of time."
Charlie added that after today's interview he will no longer be paying anyone who had blackmailed him.