Jesy Nelson got some lessons on being a good daughter-in-law while appearing on ITV's Loose Women today!
The Little Mix singer is engaged to
Coleen Nolan
's son Jake Roche and, of course, cheeky Coleen couldn't resist making Jesy blush by referencing the wedding.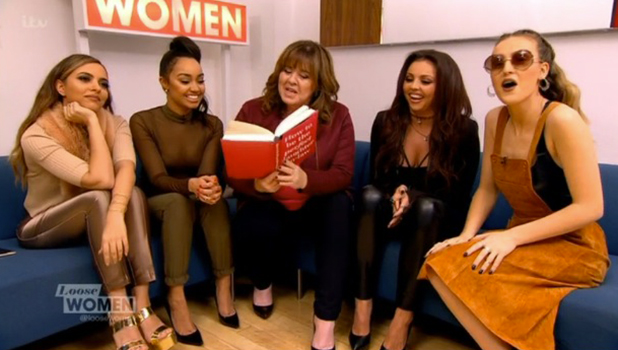 Coleen disappeared backstage to read Jesy and the rest of Little Mix some rules from a book called,
How To Be The Perfect Daughter-In-Law
.
She read: "Rule number one, always bring your mother-in-law cake - chocolate or cake - when you visit and rule number two girls, you may not like it, your mother-in-law is always right."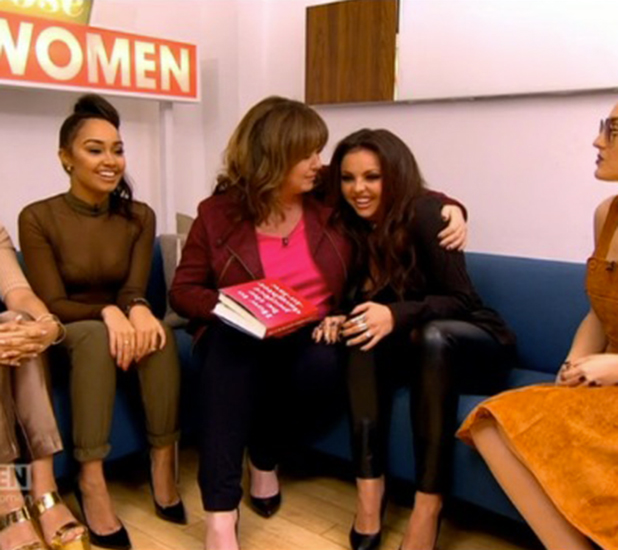 Later, she was joined by Little Mix in the studio, where, of course, Jesy was quizzed on how the wedding planning is coming along.
Jesy told the Loose Women: "We have looked at dresses and stuff but we are so busy we haven't had time to plan it yet. We're just enjoying being engaged at the minute."
Coleen added: "They're so young. And Jake is so young. There's no need to rush into it. Everyone does keep asking me, you and Jake when it is. Talk about pressure!"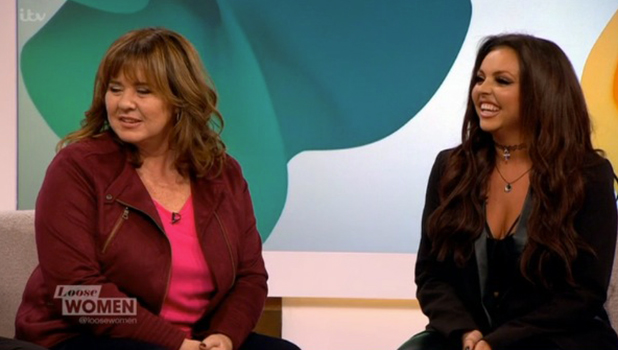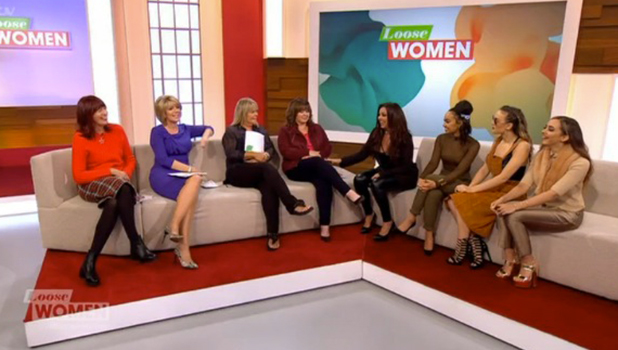 Loose Woman Janet Street Porter then cheekily asked Jesy if she's at all worried what Coleen may say about her on TV once she joins the Nolan-Roche family.
"No!" she said. "I love that about Coleen. I think what you see is what you get and I'm pretty much like that too."
Jesy became engaged to Rixton's Jake earlier this year.