Charlie Sheen has confirmed he is HIV positive.
The award-winning
Two and a Half Men
actor made the announcement about his health in a live interview with American breakfast show
Today
.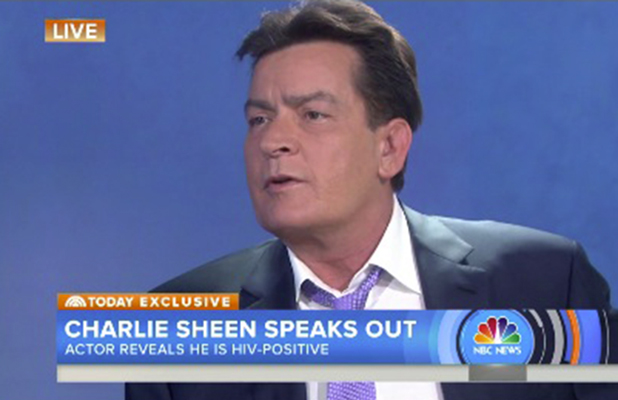 He said: "I am here to admit that I am in fact HIV positive.
"I have to put a stop to this barrage of attacks and sub-truths and very harmful and mercurial stories that are about me that threaten the health of so many others. [It] couldn't be farther from the truth."
"It's a hard three letters to absorb. It's a turning point in one's life."
Charlie's revelation came after rumours surfaced that a Hollywood actor had been diagnosed with HIV and was preparing to make the news public.
He told interviewer that Matt Lauer that he decided to go public with his diagnosis to stop the speculation and rumours that had been swirling lately.
"[I was diagnosed] roughly four years ago," he said. "It started what I thought was a series of cluster headaches and migraines and sweating the bed two or three nights in a row. I was emergency hospitalised. I thought I had a brain tumour. I thought it was over. After a battery of tests and spinal tests and all that crap they walked in the room and said, boom, this is what is going on."
As for who he has told about his diagnosis before today, he said: "I have told enough that I trusted to be in the position and situation that I'm in today."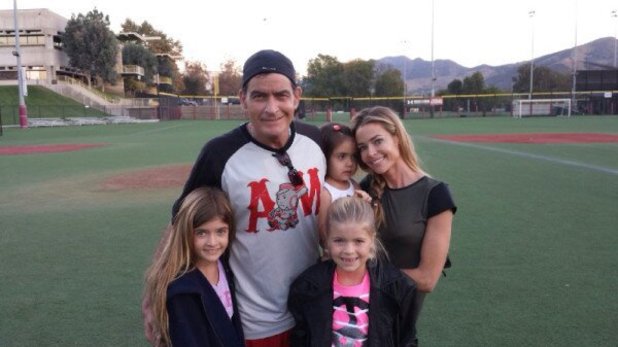 Charlie admitted that he had paid certain individuals to keep his diagnosis a secret until he was ready to go public.
"I have paid, not that many. I don't want to guess wrong but enough to bring it into the millions. What people forget is that's money they are taking from my children. They think it's just me. But I have five kids and a granddaughter."
Charlie, 50, has been married three times, most famously to actress Denise Richards who is the mother of daughters Sam and Lola. He also has daughter, Cassandra, and twin sons Bob and Max. His daughter Cassandra is mum to a girl named Luna.
The actor - who is the son of Martin Sheen - added that it is "impossible" for him to have transmitted HIV to any of his partners.
He currently takes four pills a day.