Khloe Kardashian has explained why she chose to call off her divorce from Lamar Odom while he was in a coma in October.
The reality star was married to Lamar from 2009 until 2013, but filed for divorce following rumours of his infidelity and allegation of drug use.
Although they separated two years ago, the legal paperwork to end their marriage had still being through the courts when Lamar was discovered unresponsive at a Nevada brothel on 13 October 2015.That meant Khloe, as his legal wife, was in charge of medical decisions as he fought for his life at a hospital in Las Vegas.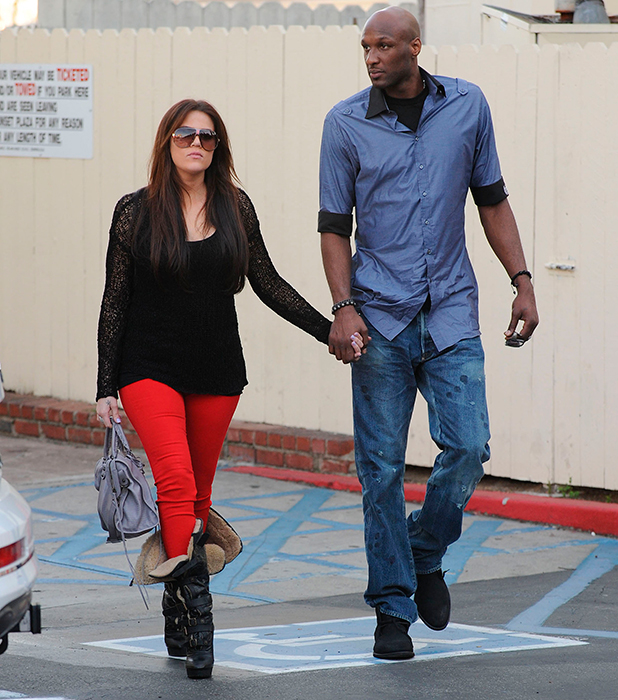 Now, with
Lamar out of his coma and recovering slowly
at a facility in Los Angeles, Khloe has explained why and how she called off the divorce.
"When I first filed for divorce it was one too many times of Lamar not following through with rehab or interventions. Everyone said I should use the divorce card and get him to make a decision. I did that," she told
Ryan Seacrest's radio show
.
Khloe went on to say that when the divorce card didn't work, she had to face the fact of whether or not she really wanted a divorce or not. "I don't know if I really wanted that divorce so at first it was hard for me to let go so I let it linger hoping and thinking it would be okay. We would plan therapy appointments or meetings but he wouldn't follow through and it broke my heart.
"I was still hopeful but after a year I was getting more strength from within and thought, 'I don't deserve this, he isn't trying, why am I doing all this work, he should be trying to prove things to me.' I think I was getting closure myself thinking he didn't have the capacity to fight for himself let alone us."
Then, she met
current boyfriend James Harden
this year and realised she needed closure so she began proceedings to expedite the divorce.
"I felt like I needed to finish with the divorce and just go. I was expediting it and when all this happens," she recalled. "I knew I had pushed to have it expedited so I told my lawyer we needed to see where the divorce stands and how quickly it will get down as at the time he was still in coma and I was the medical advisor.
"There weren't so many legal things we could do in such a short time frame. I found out it would have been finalised within seven days as it was on the judge's desk. My lawyer suggested let's pull the divorce out of the process of expediting. And that's what I did. I just felt it was really insensitive."
Khloe has said that she isn't reuniting with Lamar and is happy with James.
Why is Khloe famous?
For exclusive competitions and amazing prizes visit Reveal's Facebook page NOW!