X Factor star Max Stone has revealed he is rooting for his fellow Overs hopeful Anton Stephans to win The X Factor.
Last night (15 November),
Max found himself in the bottom three, along with his good pal Anton and Monica Michael
. While he was eliminated immediately from the competition, after receiving the fewest public votes, Anton managed to secure his spot on the show in the sing off.
Now, Max is rooting on Anton to bag himself the
X Factor
title and bring their mentor Simon Cowell to victory.
Reveal
caught up with Max following his
X Factor
exit and he told us why he was expecting to go this weekend, what it's really like to work with Simon Cowell and what's next on the agenda for
Max Stone
...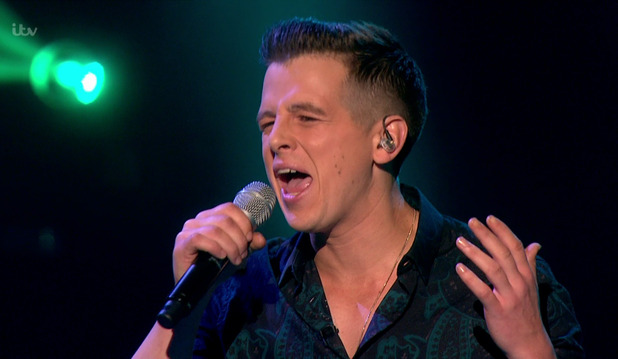 Hi Max, so how are you feeling after last night's result?
I feel really good, generally I don't have any regrets. I've been able to get to the live shows which is fantastic. It's a wicked opportunity. I feel blessed and really lucky that I got as far as I did.
You had some great comments from the judges after your performance, were you surprised to be voted out?
I kind of built myself up for it because I realised you never know. With last week and Kiera [Weathers] and Seann [Miley Moore] leaving… I never expected that. Everyone does their own thing and has their own qualities. This year it's such a eclectic mix of singers, it's really hard to say. I'm happy with the run that I got.
Why do you think the public didn't get behind you this week?
For this week, at least, I was on the right path of finding myself and finding my voice, but as soon as the live shows started I might have made a few quick decisions. I took some risks. I did with the Reggae version of Adele and it got me through and this week I had my heart set on doing Purple Rain by Prince. I wanted to and Simon was trying to sort it out, but there was a licensing issue. Bruce Springsteen was the one that Simon really wanted to do and I love Bruce Springsteen, so I made it my own, but it wasn't a song for me that I was able to show my full range. If I did Purple Rain it might have been a different story? It's out of my hands.
Some acts have said previously that they think the different themes on The X Factor hinder you when it comes to showing yourself as an artist. Do you think that was the case for you? Or did you enjoy the different themes each week?
I enjoyed it because it's a challenge. It's all about stepping into what you're not used to. The only way to evolve is to adapt to things you haven't done before. Of course, you are going to get weeks that won't suit you the best, but it's all about taking it in your stride and doing with it the best you can.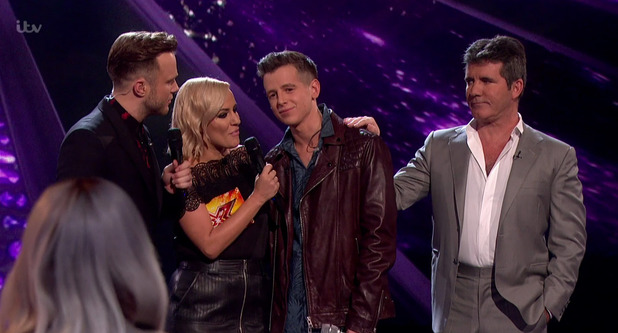 We saw Simon Cowell giving you a little pep talk after the result. What was he saying to you?
On stage he was shocked and he was upset, he just said keep strong and do what you're doing. He told me not to worry, that I had a great voice and now it's all about the work I put in. There was an insinuation that I'll be hearing from him and hopefully I do because all the things I've been told by Simon are like gold. Everything he has said to me has really helped to make me feel confident – if I've got someone like Simon Cowell believing in me then that's amazing.
What was it like working with Simon?
He's great. He's an inspiration, really. He has this quality about him, that when you speak to him you could be in a room of 100 people, but when he talks to you the whole room is blocked out. What he says, he is a very intelligent man, there's a point behind everything and he really means it.
If you had to pick your biggest highlight from your time on the show, what would it be?
There's a lot of highlights, but the biggest one for me is the Six Chair Challenge, being called back and having the crowd cheer for me in the way that they did. They just wouldn't give up. The day after I'm walking down the street and one second I'm smiling, the other I'm almost crying, it was so overwhelming. Another was getting to meet Louis [Tomlinson] from One Direction. He was great, he had some amazing tips… that was really unreal!
And who of your fellow contestants are you going to miss the most?
I am definitely going to miss my room mates Anton [Stephans] and Reggie 'N Bollie. We've been having jams every day and singing together, it's been a really great vibe at the house. I'll miss everyone because there's something I can relate to in everyone. I know when the competition ends, we'll all try and stay in touch.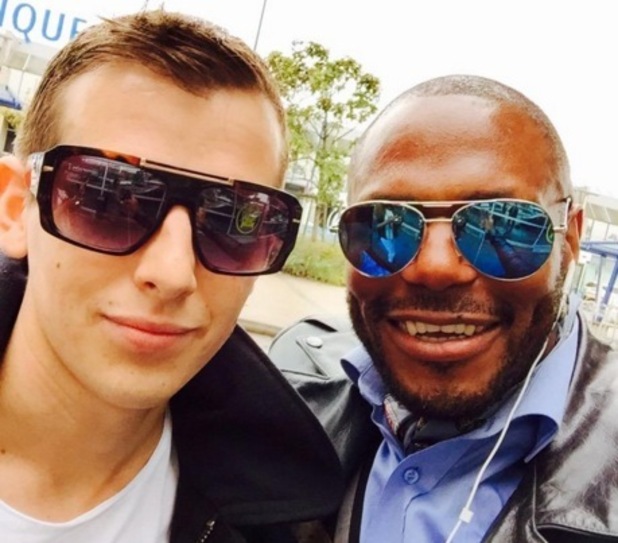 Who are you rooting for to win?
I want Anton to win 100 percent. He's my brother, so I'm rooting for him. If it's not him then Che [Chesterman], his voice, he melts butter with that voice.
If you had to choose one word to sum up your X Factor experience, what would it be?
Eye-opening.
And finally, what's next for Max Stone?
I need to take a couple of days and re-evaluate myself as an artist and the process I want to go through. I was trying to find myself through the competition, but in recent weeks I think I made a few mistakes there so I've got to go back to the drawing board, figure out what to do now and make sure I take the right steps.
For exclusive competitions and amazing prizes visit Reveal's Facebook page NOW!