X Factor star Monica Michael has admitted she "absolutely adores" Simon Cowell.
She may have been mentored by Rita Ora, but there's one judge on the panel who has really left an impression on the starlet... Simon.
The music mogul has been a huge fan of Monica's since she returned to
The X Factor
this year and after
she found herself being sent home, along with Max Stone, in this weekend's live show result
, Monica admits Simon has given her some valuable advice that she will take with her when it comes to cracking the music biz.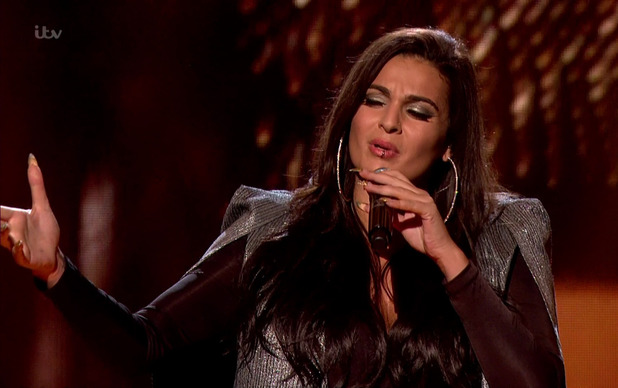 Speaking to
Reveal
, Monica (who originally auditioned for the show in 2014, but only made it to the Six Chair Challenge), exclusively told us she was "glad" to experience the competition all over again - even if it wasn't completely plain sailing this time round.
After making it to Judges' Houses, Rita decided not to put Monica through to the live shows, choosing Kiera Weathers to take her final place instead. However,
it was later revealed that Monica would be this year's wildcard
and viewers were excited to see her added to the final line-up for the live shows.
Despite making it through the first two weeks, Monica was voted off the show after finding herself in the sing-off with Anton Stephans. She told us she was expecting to go upon hearing the result, but is pleased she finally got to tick off working with Simon on her bucket list.
"Simon always had my back from day one, he has given me such great advice," she said. "He told me: 'Be yourself and don't ever change, be real to who you are and go out there and do what it is that you want to do.' He knows I know what I want to do.
"He's very hands on deck and he's been so great," she continued. "I absolutely adore him and I've always wanted to work with him."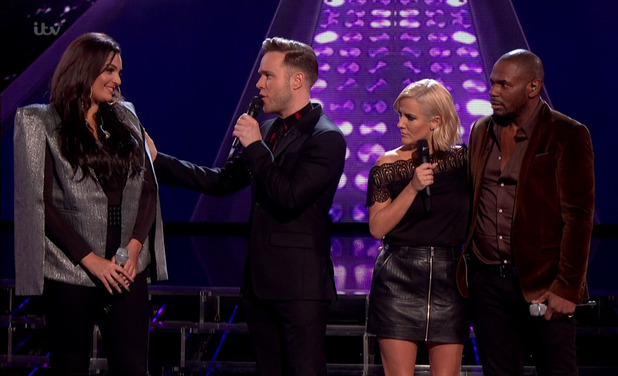 On Saturday night's show (14 November), it was revealed Monica had to change her song choice that day, learning a totally new track with just hours until her live performance. Her ability to do so led Cheryl to credit her strong character, but looking back, Monica admitted she thinks changing her song had a part to play in her exit.
"I knew I was going home," she told us. "I changed my song five or six hours before the show. The performance with the song I had, I 100 percent agree was inappropriate, so I had no qualms about changing it, but it would have been the strongest on the night."
She went on to explain: "The shambles of 'Crazy In Love' last week, the dress and the boobs and the heels… It wasn't me. I didn't feel it.
"The song I had was going to be my comeback, I had a rap in it – the first time I was going to rap in the live show – they were going to see the real Monica… so I didn't have that luxury of smashing it again and I knew I was going home. I definitely [feel a bit gutted], but it is what it is."
Looking back at her time on the show, Monica admits she "enjoyed every minute", but said that's it for her
X Factor
journey.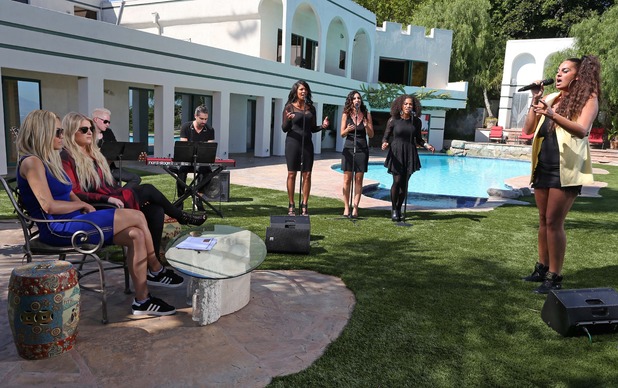 After returning again this year, Monica told us she has no plans to come back once again after realising
X Factor
is not for her.
She said: "I think I've done it now. I've seen how it works and I've enjoyed every minute of it. I love
X Factor
, it's such a great platform and it gives you great people to work with, but just because you can sing and you've got a talent doesn't mean
The X Factor
is definitely for you.
"That's ok, there's nothing wrong with it," she added. "I feel like for me, I was really out of my comfort zone for weeks and it starts to get to you. I feel like I was being tested every single day and it started to wear me down a little bit."
Now she is rooting for her fellow contestants Che Chesterman, Mason Noise, Reggie 'N' Bollie and Louisa Johnson.
"If any of them win, I'll be happy... The contestants, they've been great this year, we all love each other. We're going to be friends for life. I'm going to miss them all."
As for her, Monica is now planning to head to America to lock down her album that will include original tracks such as 'Pretty Little Sister' and 'My Angel', that she has showcased on
The X Factor
.
"I want to go to America and work with some producers out there," Monica revealed. "They know my vibe, I'm very hip hop and I've got that gritty sound that I know the Americans can deliver on.
"I'm really excited,
The X Factor
has been a great platform to now allow me to do what I love to do…"
For exclusive competitions and amazing prizes visit Reveal's Facebook page NOW!