Khloe Kardashian has opened up about the "unique situation" between her, her husband Lamar Odom and her boyfriend James Harden.
In an interview with Ellen DeGeneres on her US chat show - due to air on Monday (16 November) - Khloe reveals she still loves her husband Lamar who is currently in recovery after being
found unconscious in Nevada in October
.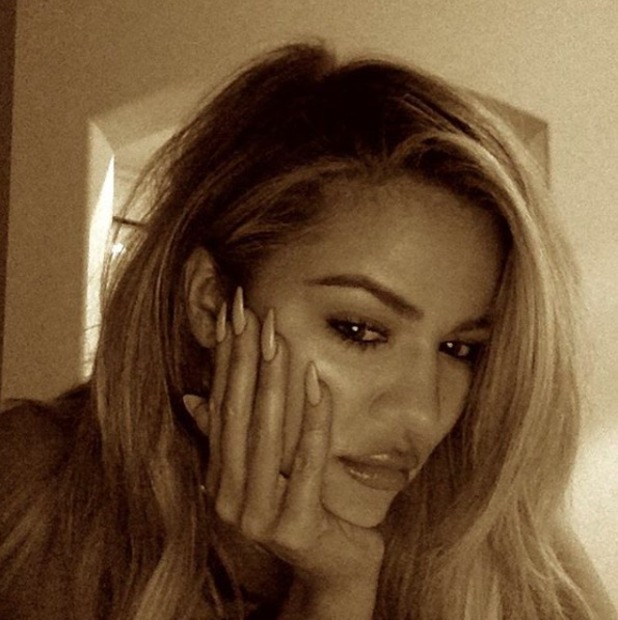 Appearing on Ellen to promote
her new book, 'Strong Looks Better Naked'
, Khloe also admits she is still dating James Harden, who understands the "complicated" situation.
The
Keeping Up With The Kardashians
star, 31, says: "It's awkward promoting a book, when my heart and mind are in the hospital.
"After being in a coma for three days, Lamar is learning to walk again and feed himself again and put sentences together. It's a long, long road ahead."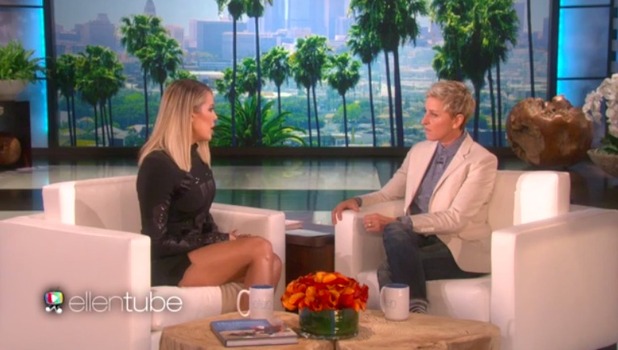 Khloe also reveals that Lamar doesn't know what happened to him.
She adds: "We tell him he has a brain injury, but I can't tell him how it was caused because it will set him back. He has never asked.
"He's confused a lot. Sometimes he knows who the President is, or his birthday, but other times he thinks he's still 26."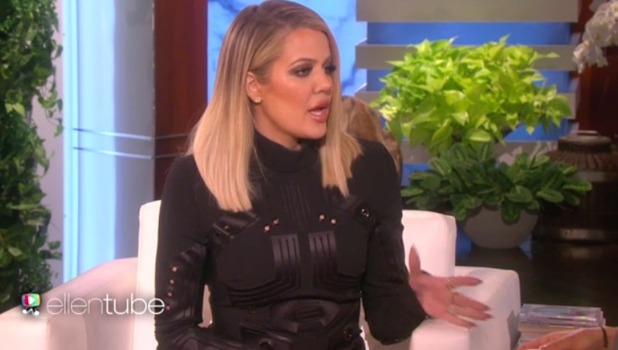 Khloe has been by NBA star Lamar's bedside
ever since he collapsed last month at a Nevada brothel after a drug overdose.
A week later,
Khloe confirmed they had called off their divorce
.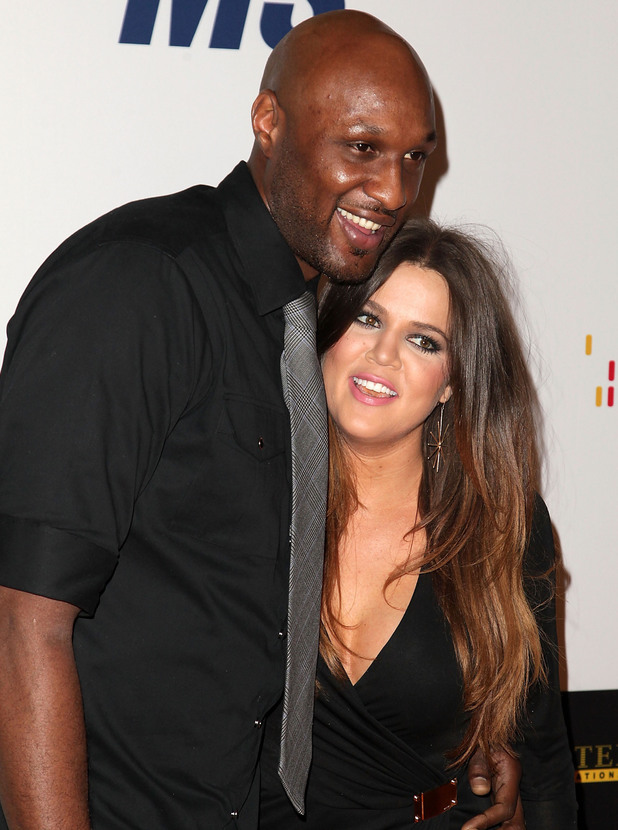 She now says it was unfair to proceed with their divorce under the circumstances: "Well I'm there helping him and I love him and I've always loved him.
"And that will never change and I just feel like it's a really insensitive thing to fast forward a divorce."
She continued: "I love him and I always will and he's a fantastic person who deserves support and love and for someone to be by his side and for me I'm that to him."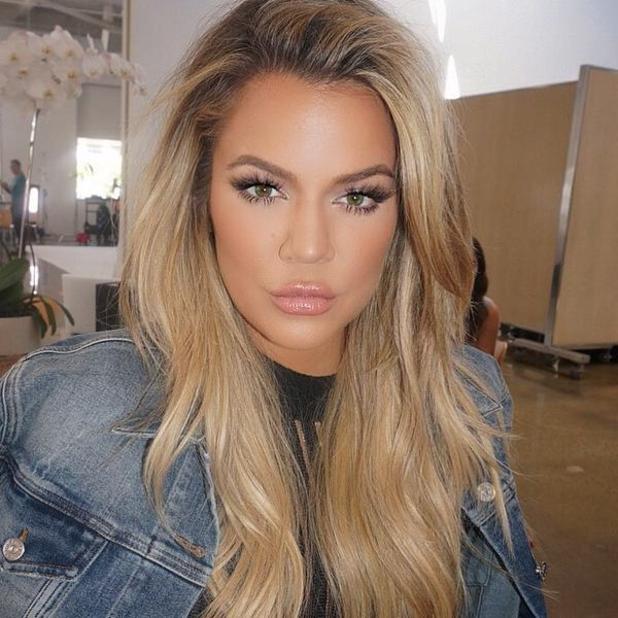 Confirming she's still dating Houston Rockets player James, she added: "It's definitely a very unique situation, to say the least. Yeah he's fine with it. I mean we have to communicate a lot. And he's really supportive and great.
"I'm just gonna say I'm like part of Polygamy now. I have a husband. I have a boyfriend. That's a way easier thing to say."
She went on to thank fans for their prayers and support, as well as her family.
For exclusive competitions and amazing prizes visit Reveal's Facebook page NOW!