Chris Eubank is swapping his boxing gloves for his jungle boots as he prepares to make his I'm A Celebrity debut.
Here's all you need to know about him...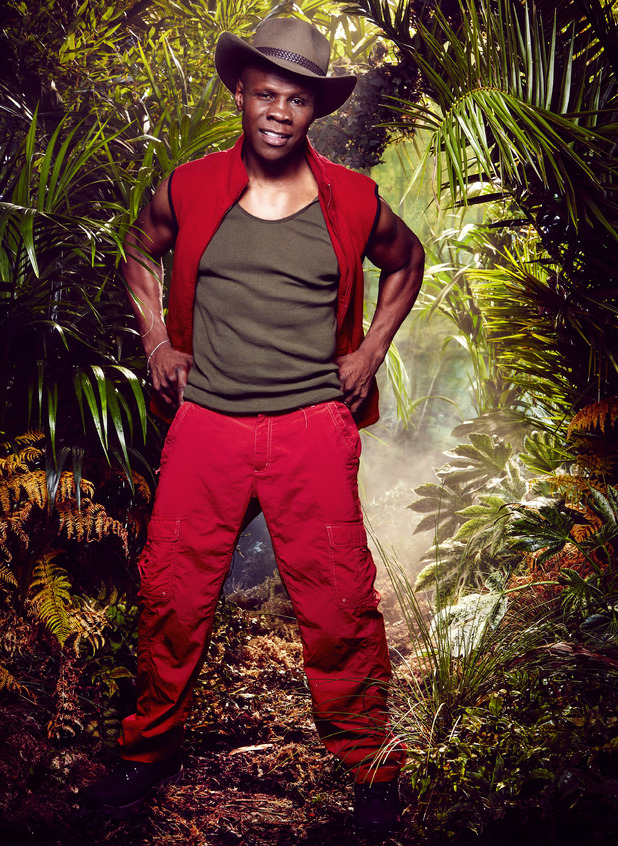 Age:
49
Date of birth:
8th August 1966
Phobias:
I don't like heights but I am not sure what other fears I have. But it's good to be scared
Missing any special occasion:
No. I signed up six months ago and so we blocked the time out of the diary
Biggest misconception you want to dispel in the jungle:
People will be surprised how non- confrontational and fun I am
Role in the camp:
The truth is I don't know because I am going in to have fun Miss most: I won't have Jme to miss anything.
Dream camper:
Oh I had better not mention anybody because then people will say 'why didn't you mention me'
Relationship status:
Married
Many may ask why Chris is choosing to sleep among the critters and live on rations in camp, but he admits jetting to Australia for I'm A Celebrity will be his first holiday since he was 16 years old. Well, a few weeks in camp over in Oz is definitely one way to feel the sun on your skin!
"The truth is that I'm A Celebrity is the first vacation I have had since I started boxing," he admits. "It's going to be really relaxing!"
Relaxing? We're not so sure we would agree! While most people are dreading living in fear throughout their jungle stay, Chris is all for those spine tingling moments on the show as, he believes, it's all part of the fun.
He adds: "I hope I am scared. You can't have fun if there isn't tension or things that are scary. I do hope I have phobias to face."
So much so that he admits, he's ready to tackle things head on. "I am not looking to get out of anything," he insists. "I don't like heights and I don't want to jump out of a plane, but when you have committed to something, you do have to say let's go for it."
Keen to get started, Chris has said he is excited to venture into the jungle. He says: "I don't know what is going to greet me, but the greatest things are always the things you can't buy - like this opportunity!"
I'm A Celebrity Get Me Out Of Here! returns to ITV on Sunday 15 November.For exclusive competitions and amazing prizes visit Reveal's Facebook page NOW!