TOWIE star Lydia Bright is constantly being asked when she and her co-star beau James 'Arg' Argent are going to get engaged, but she admits it's something that is "out of her control".
Despite knowing Arg is the man she will marry, Lydia isn't so clued up on when her boyfriend will actually pop the question. Although, she reckons a proposal could be within the next two years, admitting Arg is starting to feel the pressure.
Reveal
caught up with the Essex beauty recently and we asked Lydia whether she's been dropping any hints to Arg, ahead of him asking her to marry him, and whether she plans to share the special moment for us all to see onscreen...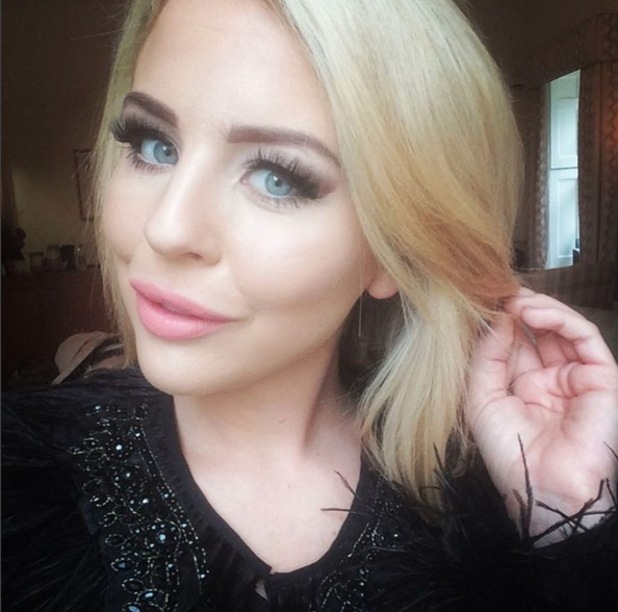 How emotional was the TOWIE finale? We think we were tearing up...
It was emotional! I think most of our finales end quite emotionally, but this one more than ever. Whenever you see a Grandma crying it makes you well up! Poor Nanny Pat she was so overwhelmed with her birthday party.
This time round was a bit of a tough series for you and Arg, are things back on track with you both now?
We're back on track. We did go through a bit of a hard time and I spent two weeks where I didn't actually communicate with him, I needed some time out. My personality is very much like when I'm angry, I just need some time to cool down. Once it's all out, then it's forgotten about. We're now completely fine.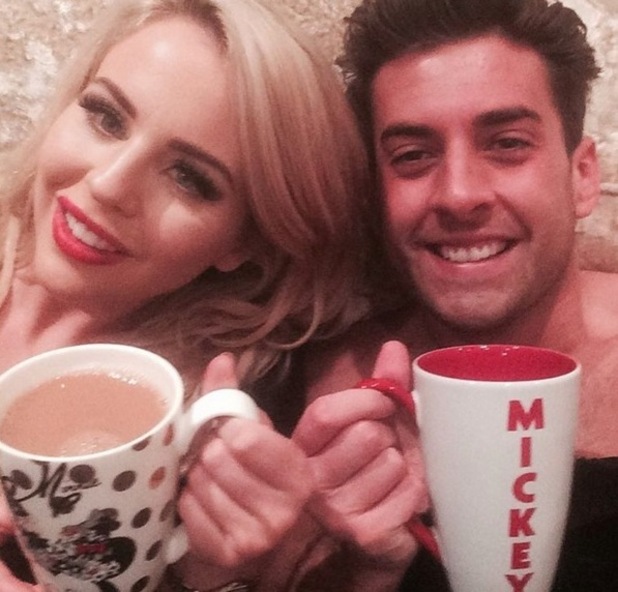 Glad to hear it! We were excited to see you and Arg were house hunting other day. Was that his idea or something you had both talked about doing?
It's something that both of us want to do. At the moment, we're both living at my house, but it's not the biggest. I've got two bedrooms, but the spare bedroom is just full of my clothes. There's no wardrobe space for James whatsoever! So, I think it's something that we want to do together. We've started looking, but we probably won't find anything or move in until next year. The ball is rolling, though, which is exciting.
And then will an engagement be on the cards? Your co-stars have pinpointed Arg as the next one to propose?
I get asked this all the time, but it's the one thing in life that I can't control! It's all down to James and whenever he wants to ask. I do see it happening and I reckon the engagement will happen in the next two years, but who knows?! It's just whenever James will get his skates on.
Have you been given him any ideas when it comes to rings or how to pop the question?
You know what, I'm actually not that fussy about rings. I can't actually see the difference when it comes to diamonds and things, for me he could buy me a million pound ring or a hundred pound ring and I wouldn't know the difference! I'm not really that bothered, so I haven't said anything. Everybody is pressurising him, he probably gets about 50 tweets every single day and my family members saying it… I think he's realised he needs to get his skates on because everyone is telling him too!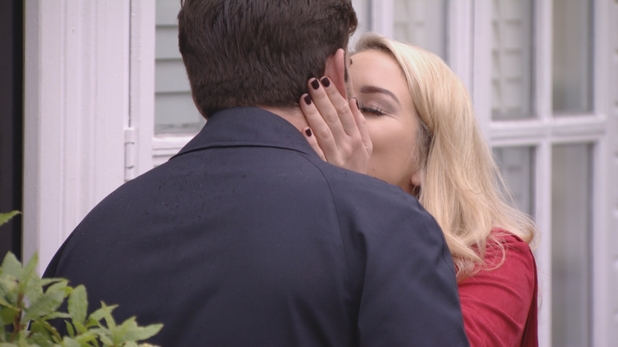 We've no doubt it will happen, but when it does, will you want the proposal to be on or off camera?
I think it would be something that I would want to keep private. I've given so much to the show and so much of my life over the years, that there's certain things that I would want to keep between us two. My engagement – although it's out of my hands – I think he knows I wouldn't want it on camera.
And as well as wrapping up TOWIE, you've also been working on Li-Let's new 'Tampon Truths' campaign with a few of your co-stars, what made you want to get involved?
Being a female and having periods and growing up embarrassed to talk about it myself, when we got asked, I thought us TOWIE girls were the perfect match to support the campaign. We've never been shy to talk about anything, no topic is forbidden!
You filmed some very tongue-in-cheek adverts for it too. That looked like a lot of fun...
Oh my gosh, they were so fun! We actually shot it like a TOWIE scene, we never had any scripts, everything we were saying was just us having fun with it. It was hilarious!
Lydia was speaking as part of her work with Lil-Lets as they launch the Tampon Truths campaign. Visit Smartfit.co.uk for more information on the campaign and the Lil-lets SmartFit tampon range.
For exclusive competitions and amazing prizes visit Reveal's Facebook page NOW!