TOWIE's Liam Blackwell and Ferne McCann enjoyed another date - but this time, just as friends.
In a deleted scene, which did not make the series finale on Wednesday (11 November), Liam arrived at Billie Faiers' house to pick up Ferne.
"God knows what he's got up his sleeve," said Ferne to Billie. "If it's horse and car, I just can't be f**ked."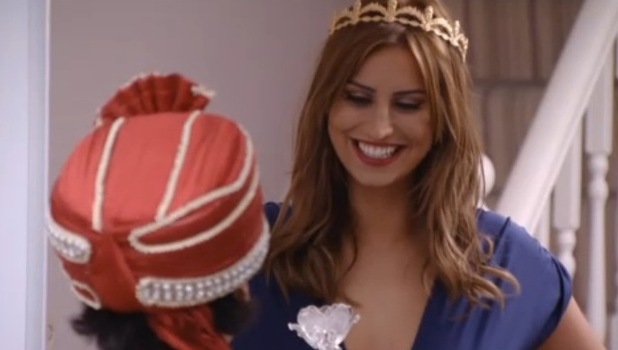 All dressed up for Nanny Pat's Royal Wedding themed party, Liam arrived and rolled out a red carpet from the car to Billie's steps before knocking at her door.
Ferne answered the door and Liam came baring gifts.
"I got you a glass rose," he said, before giving it to her. "Obviously a glass rose never dies, so hopefully whenever you look at it you'll remember that you've got a friend in Gatsby."
Watch the
scene here.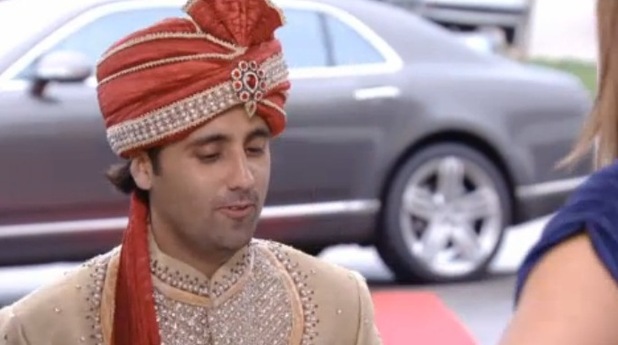 During the series, the pair went on three dates (including a fancy helicopter ride), but Ferne cut short any chance of a potential romance and said they would be better off as friends. Liam took it to heart
calling Ferne a "f**king psycho" in a conversation with Lydia Bright
, and things soon got bitter between the pair when he bought another girl to the pie and mash night just a few days later.
Ferne and Liam soon had it out in a war of words at the Mexican Day of the Dead party, where
he said she was "jealous", while Ferne called him "bitter"
.
A week later, however,
the pair put aside their differences and apologised to each other
at the Diwali party in the penultimate episode of the series.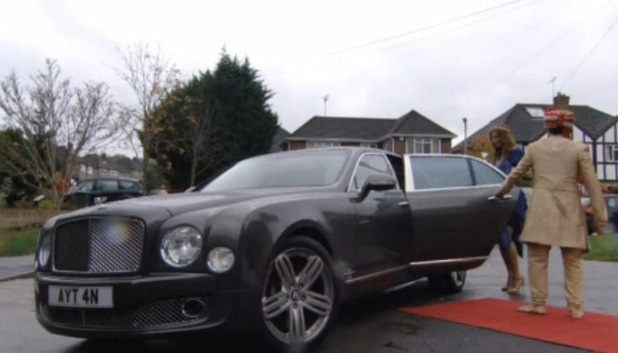 Liam said: "Some of the things I said were out of line and I apologise. It was a misunderstanding and we obviously get on with each other and I'd like to be friends with you, if you accept my apology?"
Accepting his apology, Ferne replied: "Obviously, I'm sorry too. It never should have been like that and it's nice that we've sorted things. I guess we never really had a friendship, so now we can actually be friends."
As they hugged, he told her: "You've always got a friend in Gatsby."
Try Reveal's digital edition on iPhone & iPad. Subscribe now & never miss an issue!
10 reasons why we want to be in TOWIE: