TOWIE star Jessica Wright has said she thinks Pete Wicks is "100 times" a better kisser than her co-star Lewis Bloor.
As
TOWIE
wrapped up its sixteenth series,
Jess had been at the centre of the show's drama thanks to *that* drunken smooch with Lewis
. Despite enjoying a fling with Pete, Jess locked lips with Lewis and didn't tell Pete about it, leaving him "disappointed" that she would disrespect him like that.
Now, however, the pair have patched things up and
sealed their reconciliation with kiss in last night's finale episode
. And proving they're back on good terms, Jess and Pete are now even cracking jokes about their recent drama...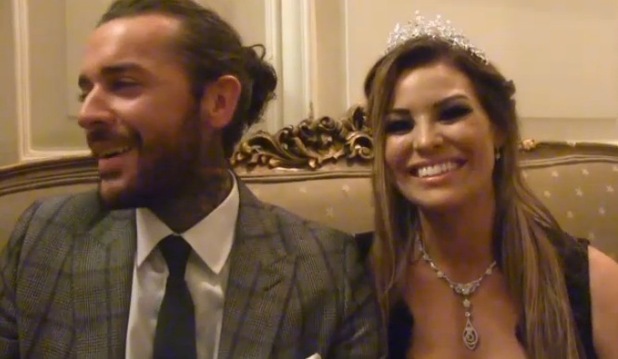 In a new clip posted to the official
TOWIE
site, Jess and Pete opened up on their recent troubles.
Jess said: "Me and Pete have put our differences aside and he has been completely understanding..." Before teasing: "He snogged about 30 girls in the last four weeks, so it's all good."
And being ever the charmer, Pete interrupted: "But only one that matters."
On hearing that, Jess seemed pretty chuffed with her new flame, admitting: "Oh my god, I mean if he didn't win me over, then he did just then."
Oh, you guys!
Seeing as Jess' smooch with Lewis is now ok for the pair to talk about without getting too teary-eyed, Pete asked the question we all really wanted to know: "Am I a better kisser than Lewis Bloor?"
Jess' response? "100 times better."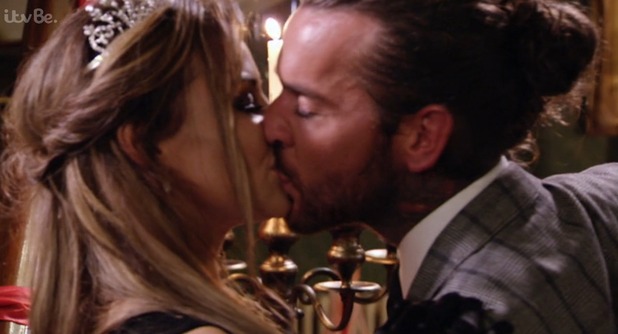 During last night's show, viewers watched as
Pete confronted Jess and Lewis in an awkward showdown at her flat.
He told Jess at the time, he felt like she had disrespected him by not telling him about the kiss and he having to find out from Lewis instead, two weeks later. He told her: "I'm disappointed in myself than I am in anyone else that I allowed myself to be put in a position where that smug prick can talk to me that way and for you to make me look ridiculous."
Realising he still has strong feelings for Jess, though, Pete seemed to have a change of heart and later in the episode at Nanny Pat's 80th, he appeared to forgive Jess telling her that "everyone makes mistakes".
The pair then locked lips on camera, but what does this now mean for Jess and Pete going forward?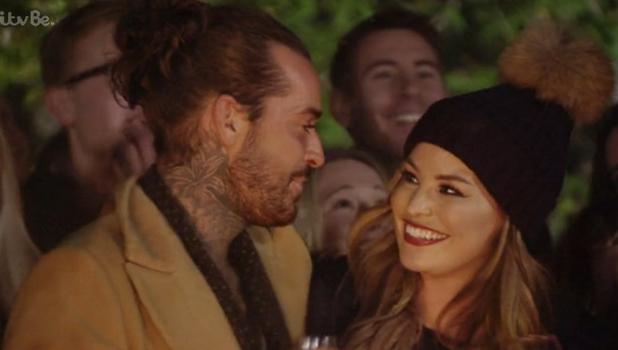 Sharing an update on their 'status' as a couple, Pete said the pair still aren't an official item, but he didn't rule it out completely.
"I don't want to be in a relationship," he said. "Neither of us have said that's what we want or that's what we are looking for, if that happens, then that happens, but it's not going to happen now."
Jess then joked: "The funniest things is we've had more ups and downs than Katie Price and Peter Andre and we're not even in a relationship. Maybe we should call it quits now for that reason?"
Pete then replied: "I feel like I've been married ten years.... Friends?" Who are they kidding?!
Taking to Twitter after
TOWIE's
final episode, Jess told fans her kiss with Pete was an "amazing end" to the series. She tweeted: "A great ending to an amazing S16 it was my fave series ever filled with fun, love & drama. Loved the tribute to my Grandad Charlie #TOWIE."
Pete, meanwhile, summed up the finale for his followers: "Rollercoaster finale episode...beaut birthday, beaut singer, two kisses, 1 w*nker, a bit of cake and a couple of Corgi's. Not bad. #TOWIE"
We're glad he and Jess finally got their happy ending!
For exclusive competitions and amazing prizes visit Reveal's Facebook page NOW!