Jessica Wright and Pete Wicks ended TOWIE's series finale with a kiss following a dramatic episode.
Pete attempted to seek answers from Jess following
Lewis Bloor's revelation that the pair kissed a few weeks ago
, which left him raging.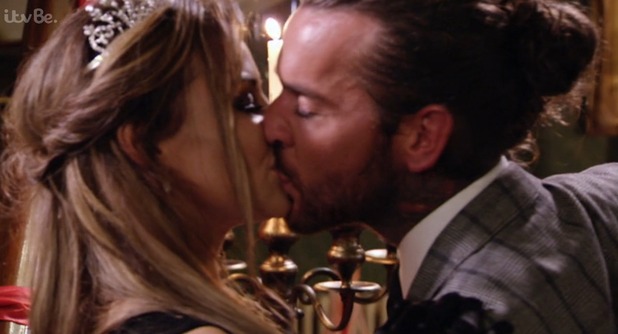 The episode saw Jess admit to the girls that it was just a "silly kiss" when they were both drunk. "He came over to kiss me, I kissed him, and then I was like 'woah, ridiculous, stop. Don't obviously tell anyone.'"
Jess said she hadn't really done anything wrong because she is single and she even revealed that Pete had told her he's snogged girls in the last few weeks. Jess also said that she was "fuming" with Lewis, adding: "I'll never trust him again"
However, Lewis appeared to have a different version of events when he told Lydia Bright: "I didn't kiss her. She kissed me. I went over to her place to watch TV, then she went into her room to put a top on. When she came back out, she came between my legs and we kissed.
"I probably should feel worse but it's really hard when you have Jess Wright trying to stick it on you! She rang me the other day saying 'Look this is what I'm going to say. I'm going to say you came onto me.' But I told her that wasn't right because that's not what happened."
Pete confided in James 'Lockie' Lock about the situation, saying he was still seeking answers while blasting Lewis: "He's a 6ft 4 b*tch, he can't call himself a man. He ain't a man he's an absolute bellend the geezer, I ain't gonna surround myself with f**king d*ckheads like that."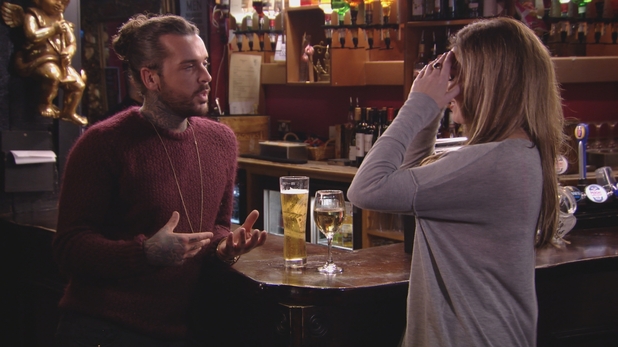 Having already spoken on the night of the revelation, Jess met up with Pete in a pub as he demanded to know the truth.
"It was a ridiculously stupid drunken snog that shouldn't have happened but it did," she said. "He went in for a kiss, I pushed him away, that was the end of that. We snogged. It was just snog."
But Pete felt she wasn't being genuine or remorseful and told her: "I thought you would have more respect for me than that, and that's what guts me more than anything."
In another scene, we saw Lewis come over to Jess' flat, where he said he didn't regret their kiss. "I don't regret kissing you," he said. "I think you're f**king lovely. I don't think it was ridiculous."
It wasn't long before
Pete popped round as he wanted to seek more answers from Jess
, and a showdown kicked off between the trio.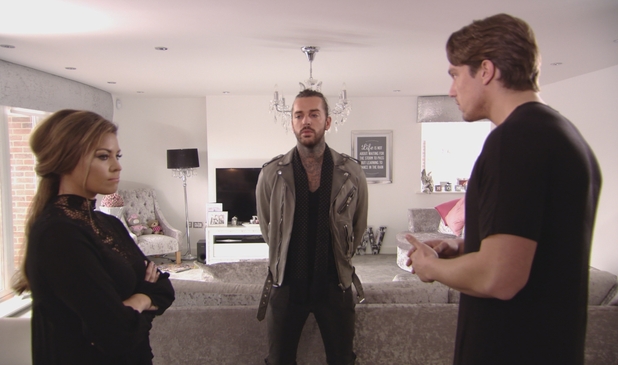 Lewis insinuated that he and Jess shared more than one kiss, but she said it was only the one. With words being thrown about, Jess asked Lewis to leave as things became heated with him and Pete.
With just the two of them, Pete told her: "You made out to me like it was a silly little kiss and you pushed him away. The most unfair part about all of this as far as I'm concerned is that you and him have made me look like a f**king idiot.
"I didn't want anything from you Jess other than for you to just be you. That was it. I didn't want nothing from you, and you shut it all down about a relationship and I never asked you for that."
Jess said if she was younger she would have "jumped straight into a relationship" but not now that she's 30. With tears flowing, she said: "I don't want to jump into a relationship right now, I know you weren't saying it but you are half saying to me that I've strung you along. If anything I've lost you as a friend."
Pete said she's always got a "guard up" but despite sticking with her, he's been made to feel like an "idiot".
He said: "I feel like an idiot and I'm disappointed in myself than I am in anyone else that I allowed myself to be put in a position where that smug prick can talk to me that way and for you to make me look ridiculous."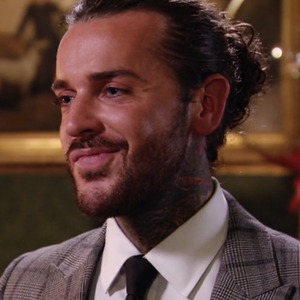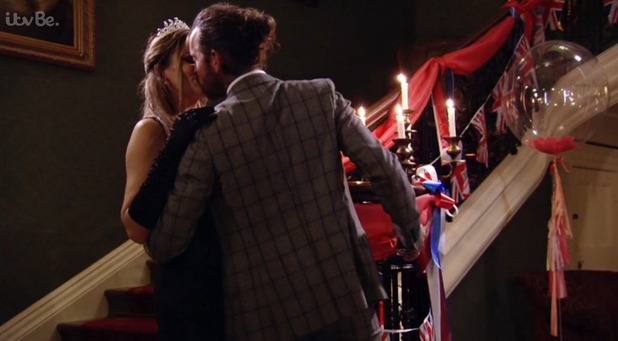 Things were looking bleak for the pair, but at Nanny Pat's 80th birthday party, Pete took the lyrics to heart as Jess serenaded the room with 'Make You Feel My Love'.
Before the night was over, Jess and Pete had another conversation, where he admitted he couldn't deny his feelings for her.
Jess apologised for "sugar coating" the truth, saying: "Since what happened with Lewis me and you have grown closer and it was going somewhere. And the person I've been the last couple of weeks since that night is exactly how I felt towards you. That night kind of was a wake up call for me because I woke up and was like, 'actually I'm going to give this a chance.'"
Pete, who revealed Lewis had sent him a text message apologising, said: "I'm still a man, I've still got pride and that's the hardest thing for me. I feel like I should just say It is what it is, things didn't work out, but I'd be lying if I said I don't like you. I still do and I can't help that, you don't switch that stuff off."
As Pete told Jess that everyone makes mistakes, she apologised again, and the only thing left was for him to lean over as the pair kissed! Aww!
Try Reveal's digital edition on iPhone & iPad. Subscribe now & never miss an issue!
10 reasons why we want to be in TOWIE: