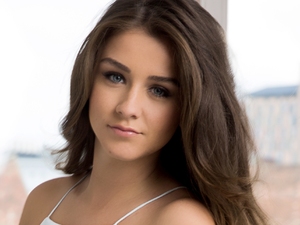 Brooke Vincent exclusively shares her fashion favourites, beauty and style picks and celebrity highlights with Reveal.
Hello everybody,
Hope you're all ok. It has been a busy week for me this week!
Stonewall Awards
I mentioned previously that I had been invited to the Stonewall Awards.
I found a perfect outfit, changed my new shoes, had my hair and make-up done and then we were off. It was a lovely night and really made me feel proud that I've been a part of and helped in changing the rights that gay people now have - such an honour.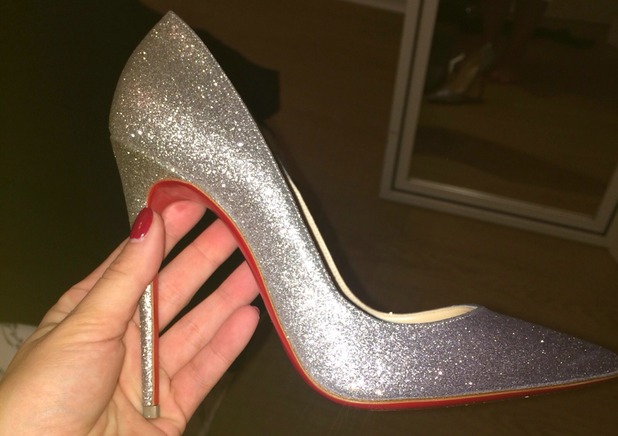 I wanted a black suit, which I finally found, and also swapped my shoes for a pair that fit. I absolutely loved my outfit and with a bit of body tape I was ready to celebrate with everyone. Sir Ian McKellen hosted the night and I was lucky enough to catch up with him after the awards, I even managed to get a kiss from him (even though it was to pass onto Anthony Cotton!) - it made my night.
Here's my outfit and a photo of myself with one of our new members of the cast, Rhea, and Sir Ian.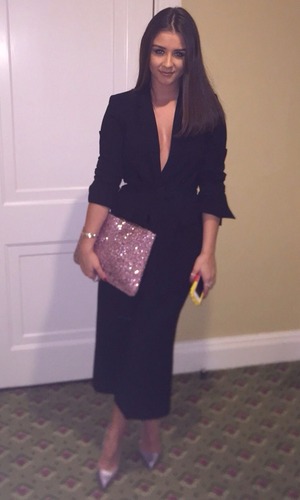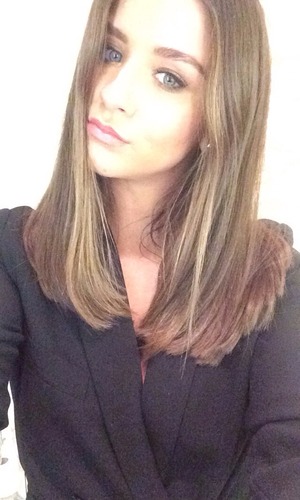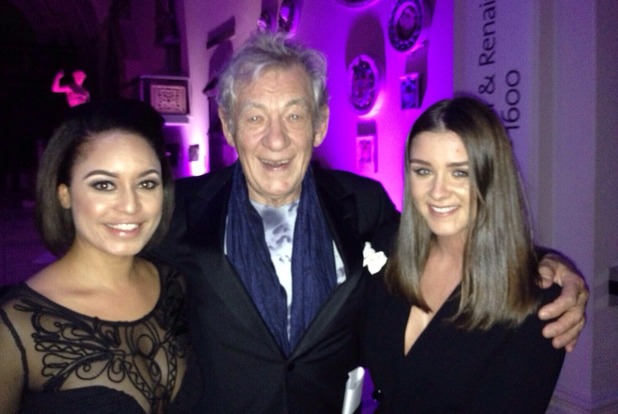 This Morning
I appeared on
This Morning
last Friday (6 November). I was on with Ruth Langsford and Eamon Holmes and I love them both. They are so lovely and made me feel so relaxed, we had a lovely catch up and chat.
I had planned an outfit to wear, but when I got to London, I realised I had left it in Manchester! The morning of the interview I really had to improvise. I had brought a black jumpsuit which is a versatile staple in my wardrobe (good for any occasion) and it's saved me so many times, as it's just easy to wear with different jackets and shoes to make it look like a completely different outfit.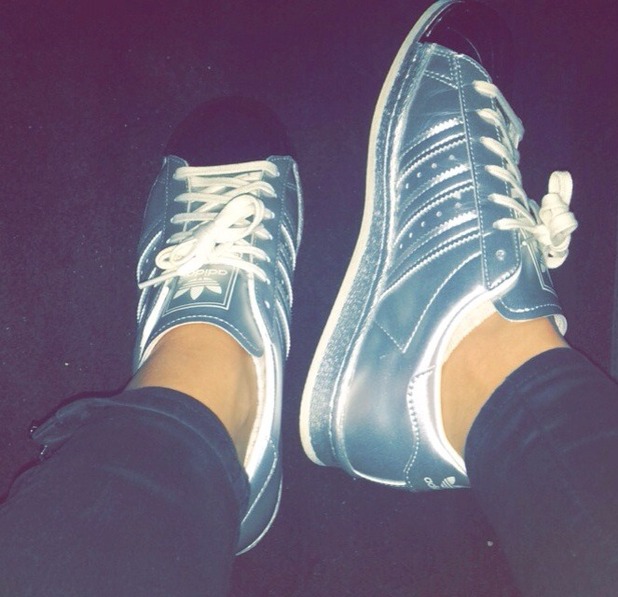 I wore it with the blazer I wore from the night before - why not? And then finished my outfit off with my white superstar Adidas trainers.
Being a trainer girl, I just wanted to feel relaxed for once, be true to my own style and wear what I wanted, not what I thought I 'should' wear. I see people getting interviewed all the time and I just thought, it's my style!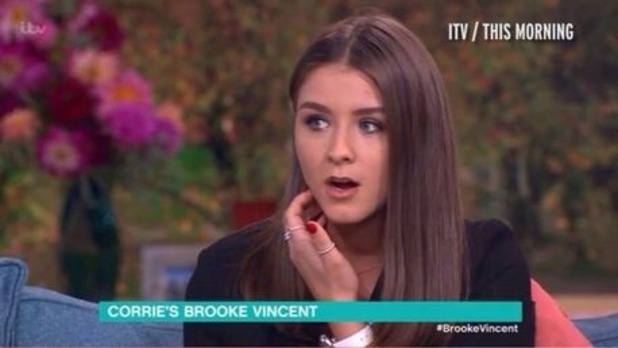 Thriller!
Friday night was all about the show
Thriller Live
! It's amazing to go to if you're an MJ fan because it's like a mini concert. The whole audience was up dancing. I enjoyed it so much and I was surprised by the amount of songs that I knew. We had dinner at the 'IVY' restaurant in London which was lovely, it was very classy and traditional. I loved it and the food was amazing too.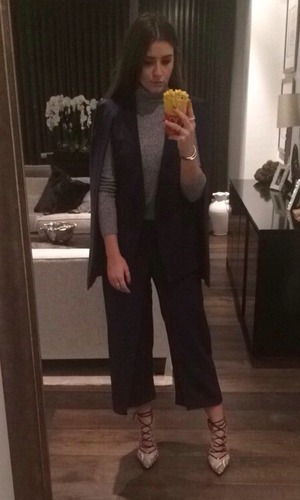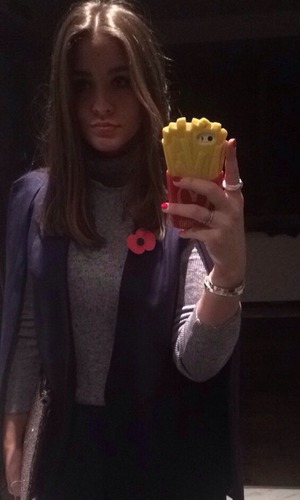 I am loving suits at the moment and for this night, I decided on a navy-blue cape and culottes suit. I teamed it with a grey polo neck to add a wintery feel to my outfit and this matched perfectly with my snakeskin Topshop shoes (they featured a few weeks ago). I didn't have a bag to match, so I used the pink twinkly one from the Thursday night. I've definitely been more organised when it comes to outfits!
Metallic
At the moment I am loving metallic. However, we have to be careful, too much and you look a bit, metallic'y! We want to avoid looking like we've stepped straight off of deep space nine.
Top Row (L-R):
Jimmy Choo Gold Clutch, Michael Kors Silver Tote
Bottom Row (L-R):
Silver Backpack at John Lewis (£39), Adidas Gold Trainers at Schuh (£80), Silver Pumps at Fit Flop (£80)
It can be executed really well, though, when it is not too 'in your face'. A splash of silver or gold in an all black outfit, a day or night time outfit can look so cool. The trick is to keep it simple with a metallic manicure, shoes or a bag. Sticking with one colour at a time, let it slip into your wardrobe girls, particularly for this time of year as it gives a really stylish and festive feel!
Have a lovely week,
Peace up Reveal
B x
For exclusive competitions and amazing prizes visit Reveal's Facebook page NOW!