Jodie Marsh has hit out at Katie Price, claiming she "doesn't know" what the mum-of-five does "a living".
Everyone knows there hasn't been any love lost between the pair in the past, and proving things still aren't great between herself and Katie, Jodie has slammed the
Celebrity Big Brother
winner in a recent interview.
Does this mean the girls' fued has been reignited?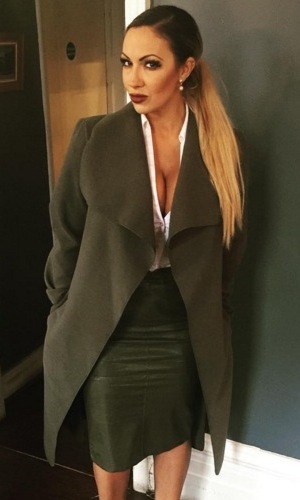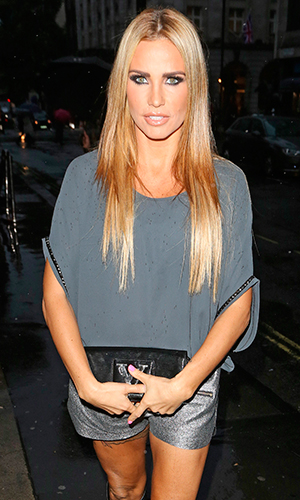 Speaking to The Sun recently,
Jodie (who recently married husband James Placido)
compared herself to Katie, insisting she has achieved more than her former rival.
When asked about Kate, the 36-year-old said: "I don't know anything about her other than she's got 127 children... I don't know what she does for as living."
Proving she isn't so keen to be talking about Katie, Jodie then blasted her for not achieving anything of "value" in her life, despite the model's success.
"Obviously I make investigative documentaries," Jodie said. "I've been to Downing Street three times, I was the champion of America in body-building."
"I've achieved so much in my life and done so much," she continued. "And you're asking me about a bird that's got loads of kids and nobody knows what she does. She doesn't do anything of value for anyone!"
Ouch. Katie is yet to respond.
Jodie's latest comments come after she upset
Katie by branding her "the one who's famous for having loads of different kids with different dads",
earlier this year.
Back in April, Jodie hit a nerve with her comments, forcing Katie to hit back publicly at the starlet on Twitter.
Accusing Jodie of using her name to gain publicity, Katie slammed her for trying to emulate her and quipped: "You'll never be me but keep trying."
In a lengthy message she shared on Twitter, Katie said: "Jodie gone quiet, digging my name up for a headline! For someone who used to say, 'I'm natural', followed me having boob jobs (vile ones), now wanting them out like me! Your nose done (like a builder's elbow!) not like mine!
"You joke who is she? Oh yeah, she's the one with kids and different dads! Don't knock mothers like me. There's lots of us... wind you beak in and get back in your box."
Sounds like these two haven't quite patched things up, then.
For exclusive competitions and amazing prizes visit Reveal's Facebook page NOW!