TOWIE's Danielle Armstrong and James 'Lockie' Lock agreed to continue dating in last night's episode of the reality show.
Lockie and Danielle split in Marbella earlier this year, but viewers have seen them grow closer again in recent episodes, and they've since enjoyed a casual lunchtime date.
Earlier in the episode, Danni admitted to the girls about Lockie: "I do fancy him still. I am quite enjoying having the control. We don't have control over much but one thing I do have control over is keeping my knickers on."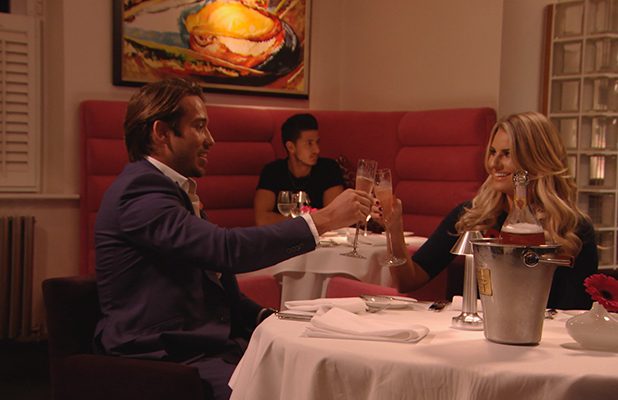 Meanwhile, Lockie talked to Lewis Bloor about his thoughts on the matter. "I don't want to just get back into a relationship because of the physical attraction," he said. "It's not enough. Love even, isn't enough. You've got to be right for each other in every sense. Realistically, as much as I might want to get back with Danielle, sometimes people just don't work...two people are not compatible and they can't be together.
"As much as everyone wants this fairytale, it's not a fact of really life. This fairytale doesn't exist all the time. If it happens, I'll be over the moon, if it doesn't, I'll just accept that and move on."
Later on, enjoying a romantic dinner date, the pair wanted to see where each other's head was at, and also to put their past to rest.
They did a toast to "exes" but were very flirty at the dinner table as Danni asked him what is next for them. Lockie said: "We keep dating and see how things progress, I don't want to rush anything."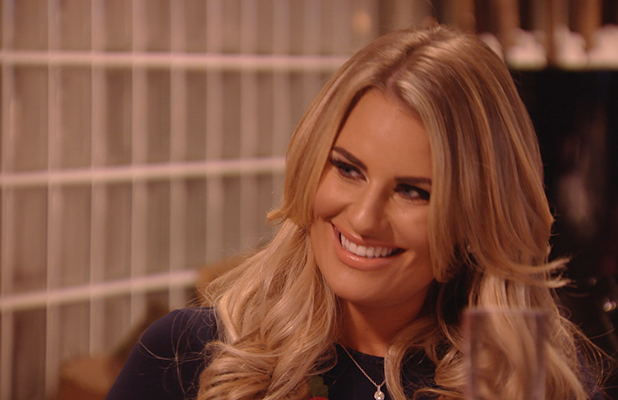 Danni agreed, saying: "I'm enjoying what's going on at the moment. I am a bit scared though."
Lockie replied: "I think that's your one problem, you always dwell on the past a bit too much. If you want to progress and have a future with you and me then you do have to let he past go. I know I was an a*sehole, and I hold my hands up to that, but it takes two. It ain't one sided in any argument, you were still a little to blame."
Danni agreed that she was 20 per cent to blame, "apart from that I was the perfect girlfriend", she said.
Lockie said in the next five years he wants to be in a "comfortable position" financially and relationship-wise. He said he sees Danni in his future but didn't want to "over analyse" anything.
"That's why I want to make sure we're on the same page," said Danni. "You agree where you went went wrong, I agree where my 20 per cent went wrong and then we move forward from that."
Lockie agreed, saying: "I feel like I've made a breakthrough here."
TOWIE airs every Sunday and Wednesday at 10pm on ITVBe.Try Reveal's digital edition on iPhone & iPad. Subscribe now & never miss an issue!
10 reasons why we want to be in TOWIE: