Jodie Marsh may still be enjoying wedded bliss, but that doesn't mean she is ready to jump into parenthood with her husband James Placido.
After she and James secretly tied the knot back in August, the couple have been plagued by baby rumours.
Speculation the documentary maker was expecting first came to light when fans saw
photos of James with his hand on Jodie's stomach, but she was quick to hit back she wasn't pregnant
. Since then, the rumours have continued and Jodie has admitted it's getting a little "boring"...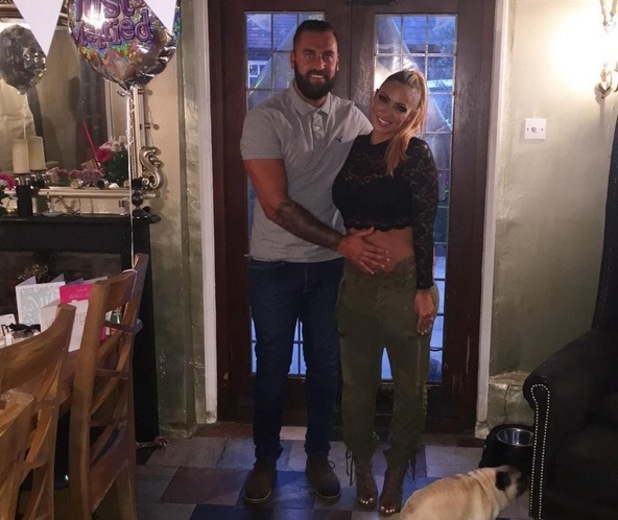 Opening up on married life and the expectation to start a family to Mail Online's
FEMAIL
, Jodie reiterated she isn't ready to become a mum just yet.
When asked about the baby rumours recently, she said: "As soon as we got married it's 'baby next'... It was mildly amusing at first but now it is boring!"
Having only been married for over a month, Jodie has said she and James want to enjoy some time as a couple first, before they even think about parenthood.
"We are both on the same page and agreed we are not ready," she explained. "[We] want to enjoy one another's company first."
"We are in love and want to enjoy each other and then think about having babies if we feel ready at some point." she continued. "We feel like in our heads we are still 16, we don't feel old enough to have children yet. We are very happy now."
Fans questioned whether Jodie was keen to have children after she revealed she had been working on a new TLC documentary,
Jodie Marsh is Making Babies.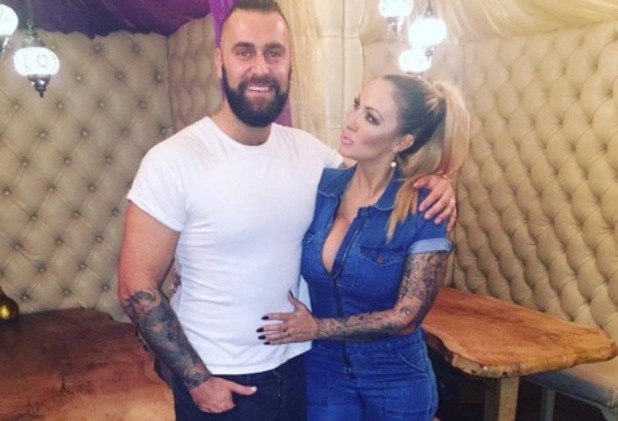 On the show, the 36-year-old looked into different fertility treatments and even had her own eggs counted. She was told that she has a low number for her age, but that hasn't stopped her choosing to delay trying for a baby.
"There is too much scaremongering of women in their thirties," Jodie added. "Everyone bangs on about you must do this, you must freeze your eggs and it is like the only purpose of a woman in life is to have babies. Women are worth more as individuals - we are not just put there to be baby making machines"
"A lot of people don't necessarily have children for the right reasons in my personal experience," she said. "I have seen people have a baby to trap a man, to try and fix a broken relationship or out of boredom.
"Having children is a beautiful thing and every child born is a miracle but it is not the be all and end all for every person out there."
Jodie shocked fans by announcing she and James had wed in a secret ceremony in Barbados
. Many were not aware she was even dating, let alone engaged at the time.
Former bodybuilder Jodie later revealed why she chose to keep their nuptials a secret, explaining she and James wanted to get married just for them and no one else.
Since then, she has been spotted gushing about her beau,
she recently told Reveal: "James is the best man in the entire world. I can't praise him enough. He's just heaven."
For exclusive competitions and amazing prizes visit Reveal's Facebook page NOW!