Katie Price ended up flashing more than she'd intended at last night's The Hunger Games premiere in London when her outfit blew up in a gust of wind.
Oh, Katie, it's happened to ALL of us!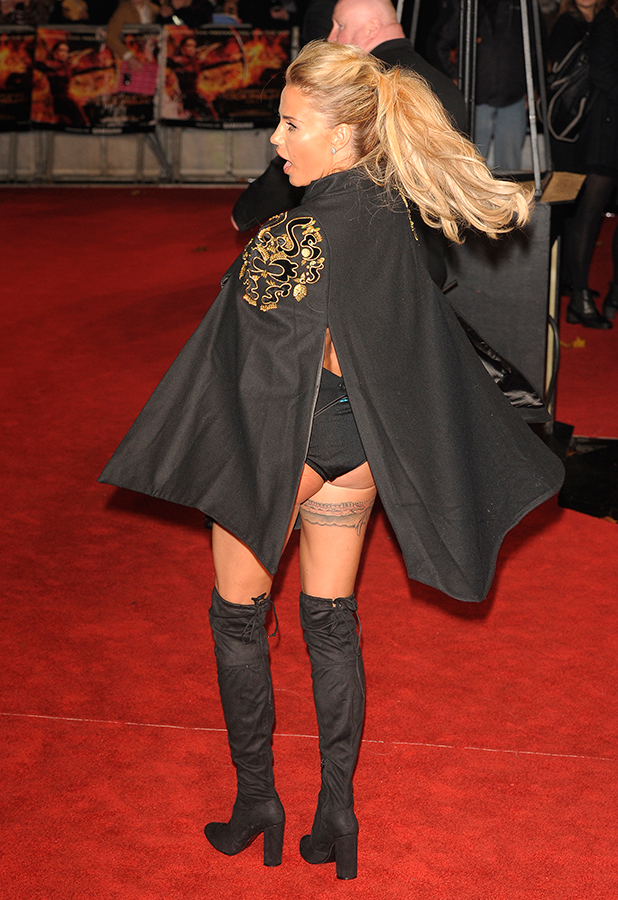 Unfortunately for the former glamour model, her battle with Mother Nature happened in front of the world's media at the London premiere of
Mockingjay Part 2
, just as she was walking the red carpet.
Before the wind struck, Katie looked chic and sophisticated in her black cape-style dress with gold embroidery details, paired with thigh high boots. But when the weather changed, the back of her outfit was caught in a gust and blew up, revealing her black undies.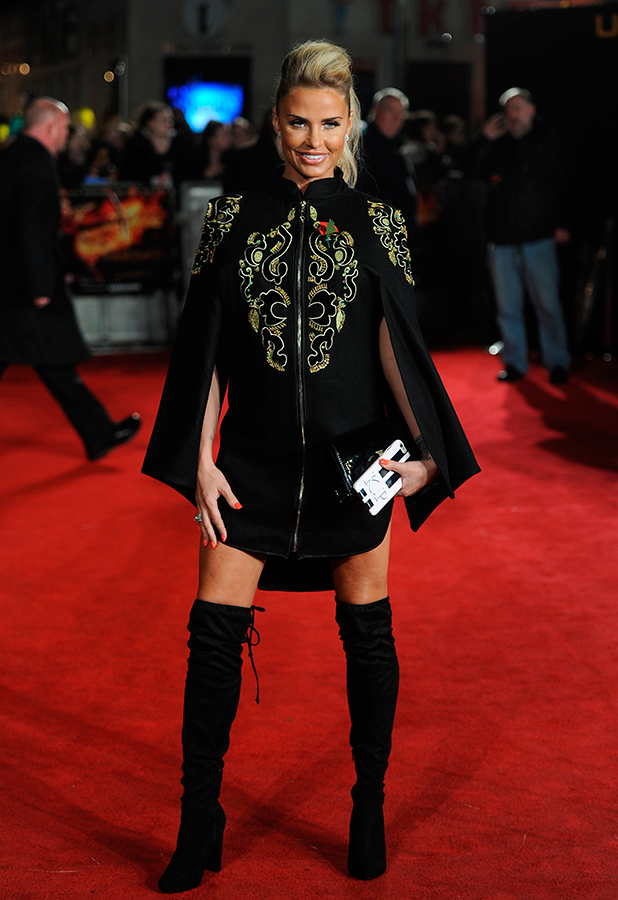 If that wasn't bad enough, Katie was running late to get to London's Leicester Square on time after getting stuck in the dreaded London traffic.
She tweeted en route to the movie: "Omg traffic is a nightmare so late for premiere so dressed up to sit in a car."
Katie was joined by husband Kieran Hayler at the big event, and had tweeted beforehand she was really excited to see the movie.
Mockingjay Part 2
is the final film in
The Hunger Games
saga, adapted from the books by Suzanne Collins. It arrives in cinemas from 19 November.