We wonder what Lewis Bloor will make of this…
TOWIE
's Nicole Bass and
Mike Hassini
have been pictured on set in Essex looking very close… just after Lewis and Nicole's blossoming relationship fizzled out.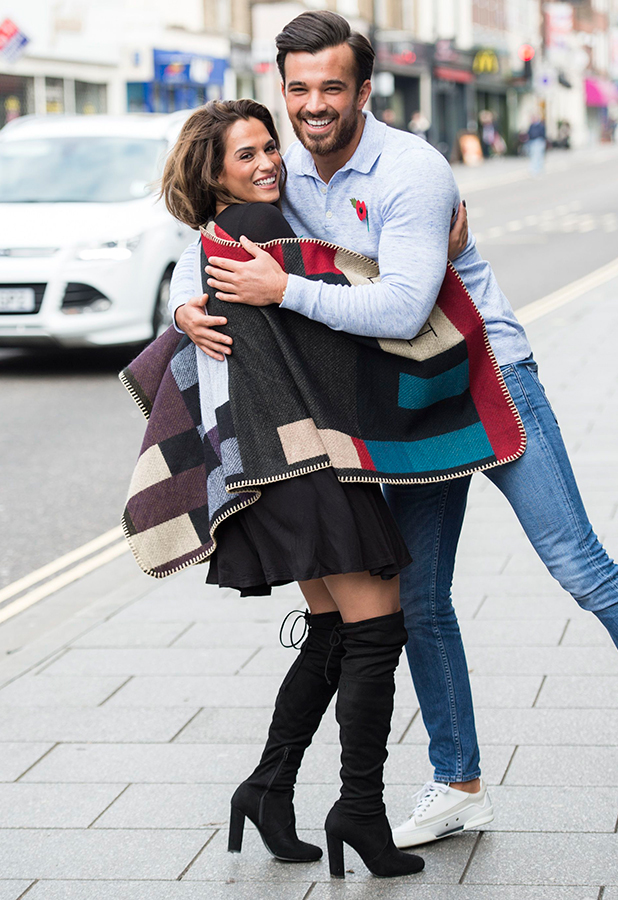 Viewers saw
Lewis accusing Nicole of seeing an ex-boyfriend
on the last episode of
TOWIE
before branding her "scum", "disrespectful" and a "bitch." She told him her ex was just a friend who she was entitled to talk to.
It seemed to signal the end for
Nicole and Lewis, who had appeared to be growing closer
in recent episodes. Nicole joined the show this series, coming face-to-face with ex-boyfreind Lewis again. Who still fancied her and wanted her back.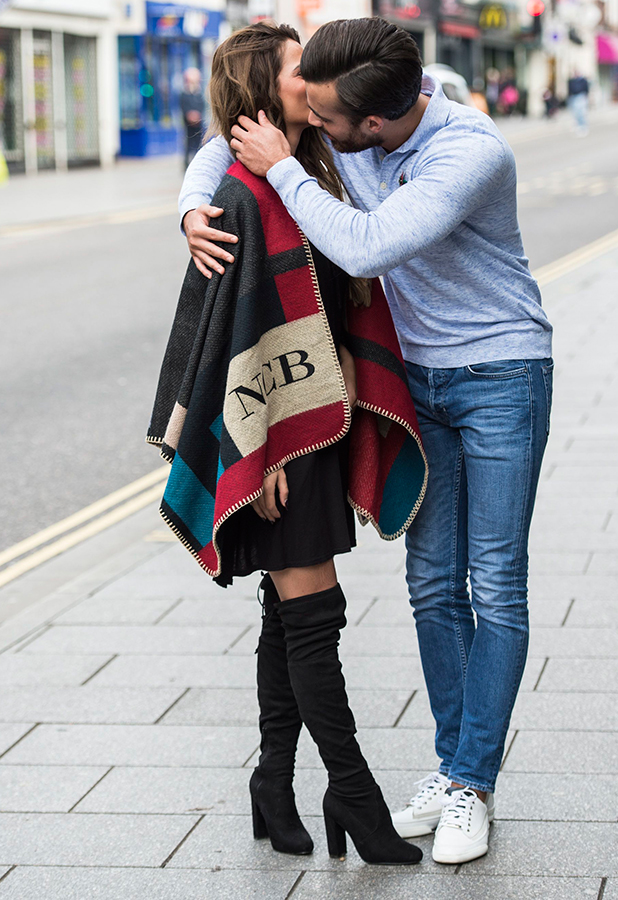 He faced competition, however, from fellow newbie
Mike Hassini, who also fancied Nicole
and made a play for her, before
bowing out after he was seen snogging Amy Childs on his 21st birthday
.
Nicole was furious as the kiss happened while she was in the same restaurant, and she thought it was disrespectful of Mike, particularly as he'd been chasing her.
Mike explained at the time: "I can understand why she would be upset because maybe it was a bit disrespectful on my part to kiss a girl under the roof as her. Now, it was my birthday and I was drunk… I'm not here to justify it but there was a reason and a motive behind that. I can see there is natural chemistry between her and Lewis and I suppose that was my way of taking a bit of an exit.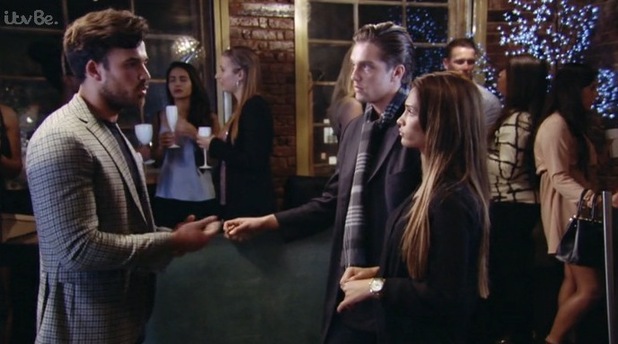 "She hasn't taken me up on my offers to take her out in the past and if she did genuinely like me enough for her to get as angry and upset as she has done, then she would have took me up on those offers.
"She's a pretty girl and I do like her but she's getting with Lewis and I'm not going to be the one who interferes and gets in the middle of them two. Let them do their thing. I wish them all the best. I genuinely do, because I do think there is something between them."
We'll find out in the next episode of
TOWIE
whether these pictures mean Nicole did take Mike up on his offer of a date, or whether he's just being a friend and giving her a shoulder to cry on.
How will the Essex boys react, though?!
On the last episode of
TOWIE
, there was a scene featuring Georgia Kousoulou, Tommy Mallet and Dan Edgar discussing the end of Lewis and Nicole. When Georgia wondered if Mike would "crack on" Nicole again, Tommy replied: "If he does, he's a d*ck."
TOWIE
airs Wednesdays and Sundays at 10pm on ITVBe.
Ten reasons why we want to be on TOWIE!