Reveal caught up with the stars of E! reality show Total Divas to get to know them a little better and find out why the show has been such a success.
For those of you that aren't so aware,
Total Divas
follows the lives, both in and out of the ring, of WWE's professional female wrestlers. From the Bella Twins (Nikki and Brie Bella), to wrestling veteran Nattie Neidhart and native Brit Paige, fans get to see the girls and all their drama play out on screen.
We can confirm it's
seriously
addictive viewing.
Currently filming for its fifth season,
Total Divas
has been a ratings hit and its fourth series reportedly beat Caitlyn Jenner's
I Am Cait
when it came to pulling in the viewers. Catching up with the girls in Paris, we found out they they think
Total Divas
has done so well, as well as getting them to dish the dirt on each other...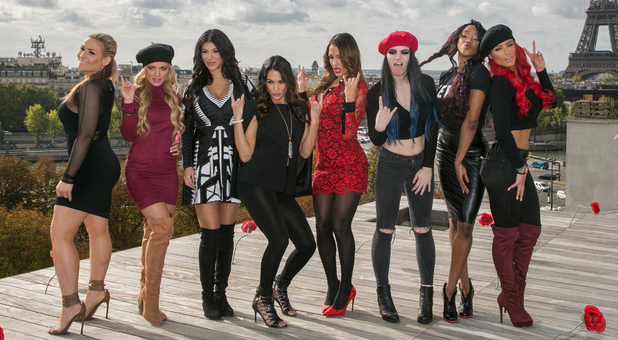 Speaking about the show's huge following, Nattie exclusively told us: "I think through the seasons the fans feel like we become their friends and they want to see our journeys. It's a testament to the cast and how authentic we are, it's nice that people feel so connected to us.
Paige agreed with her co-star, adding that everything we see the Divas do on screen is very "relatable". "We're not just arguing with each other," she said. "Everyone has their own individual dramas too."
And that we certainly saw last season as
Paige struggled to tell her boyfriend Kevin Skaff she didn't want to marry him
(after accepting his proposal),
Nattie was given the bombshell that she may have to give up wrestling altogether
and
Nikki was confronted by an ex-boyfriend
that wanted to steal her away from her current love John Cena.
So much drama, right?
But as well as sharing personal situations that we all can understand, Brie told us she thinks
Total Divas
is all about the girl power.
"I feel like in the last year, maybe two, there's been this overwhelming desire for empowering women," she said. "I feel like that's why there are some shows that don't put women as strong as they are – they're over that.
"When [the viewers] look at Total Divas they're like, 'Yes they are women who stand strong in the ring, they have careers, they're busy conquering a man's world.' That's what people are desiring now."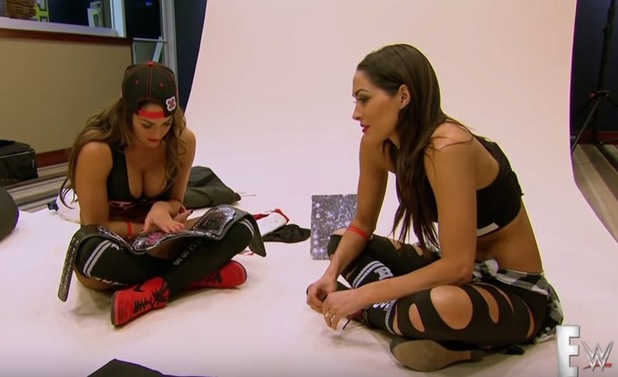 The Divas are currently filming for the show's fifth series and with a successful fourth season now under the belt, we wanted to know if they are feeling the pressure to bring the drama this time round.
"I guess in our world, we're always used to pressure!" Brie laughed. "For, us we've always just gone with it and rolled with the punches. I never feel that stressed, we're just used to it."
Nikki did add that the girls do want each season to be "better and better", though. She said: "You don't want to turn people off because then all of a sudden you're like, 'Wait, what did we do wrong? What didn't we do?', you definitely always have that drive to be better."
And hinting that the fifth series is going to be a good'un, Paige told us: "This season seems so much more relaxed than the last, everything has fallen into place quite naturally. It's really good, it's my favourite season so far."
Viewers will be reunited with Nattie, Nikki, Brie, Paige, Alicia Fox, Eva Marie and
Rosa Mendes (who is currently pregnant!)
and will also be introduced to
the show's newest recruit Amanda Saccomanno
too.
But before it all kicks off again early next year, here's everything you may need to know about these sassy stars...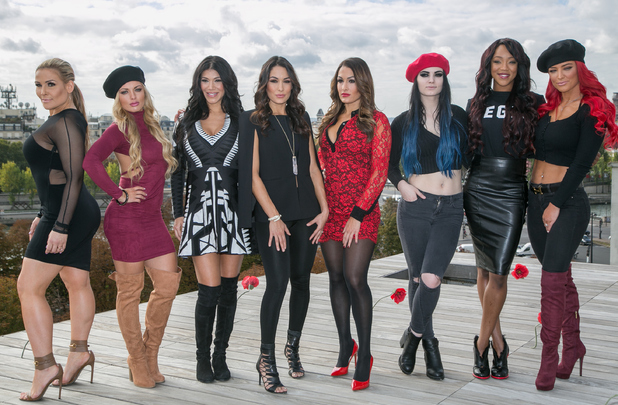 The most competitive is... Nikki.
Most of the girls were quick to pinpoint Nikki as the most competitive, with even Nikki 'fessing up to the title. Paige joked: "She'll scar you from Pictionary!" While Rosa added: "All of us are crazy competitive, though."
The most glam is... Nikki.
Now while the girls maybe ultra glam as a group, according to them, Nikki is the most glamorous one. Nattie told us: "Nikki is so glam. We all are to a point, I like it, but the best feeling is to go home and put on your husband's sweatpants."
Again, Nikki confessed: "I do love the glam life!"
The mother figure of the group is... Nattie.
Nattie got a unanimous vote when it came to picking the Diva that is the group's go-to for their problems. Brie gushed: "She is a really good listener. She's momma bear." While Paige told us: "She always has the best advice."
Mother hen Nattie told us she "likes being there for the girls", although she did joke: "Usually, though, everything we worry about it isn't worth worrying about in five years time!"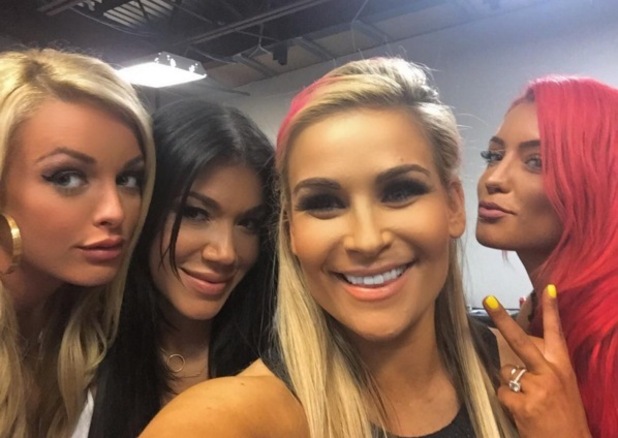 The one that causes the most drama... Nattie/ Mark Carrano
Paige revealed she thinks Nattie causes the most drama when it comes to gossiping, but Nattie was quick to defend herself, hitting back she "shares facts" not "gossip". Nattie then added that she thinks WWE executive Mark Carrano is all about the drama.
"Mark Carrano, hands down," she said. Amanda added: "He's a stirrer!"
The biggest flirt is... Paige.
With all of the Divas pretty much taken, we wasn't sure anyone would want to own up to this one, but Paige straight away took one for the team. "Oh, I'm a flirt for sure!" She told us.
The most likely to cry... Rosa.
Rosa told us she cries all the time, in fact, she last shed a tear just an hour before we met with her. Happy tears, though!
Her boyfriend Bobby Schubenski had just asked her to marry her!
The funniest... (It's still up for debate...)
This one proved tricky for the Divas, with Paige telling us she thinks "everyone has their own traits". Nikki said Paige was the prankster of the group, but she and her twin sister Brie can be funny when it comes to their story-telling. Rose believed this one belonged to her, while Nattie gave it to the Bella Twins, simply for when they fight.
"The twins are funny when they fight, they're hysterical," she told us. Although, the girls make sure not to get involved!
Nattie told us: "You never take side." And Eva added: "We let them go at it because at the end of the day, neither one of them really know why they're fighting anyway."
WWE Live returns to the UK and Ireland with 14 dates, kicking off in Dublin on 4 November. For a full list of dates, venues and to purchase tickets click here.
For exclusive competitions and amazing prizes visit Reveal's Facebook page NOW!