Love Island stars Rachel Christie and Cally Jane Beech have said they think Hannah Elizabeth will "brush off" her split with Jon Clark, after he called off the pair's engagement.
Last month, Hannah and Jon sparked split rumours on Twitter, with
Hannah later telling Reveal she was "heartbroken"
that their romance had ended.
Following a string of rows, the couple finally decided to call it quits, but Hannah's co-stars have insisted she'll be able to pick herself back up from the split and move forward.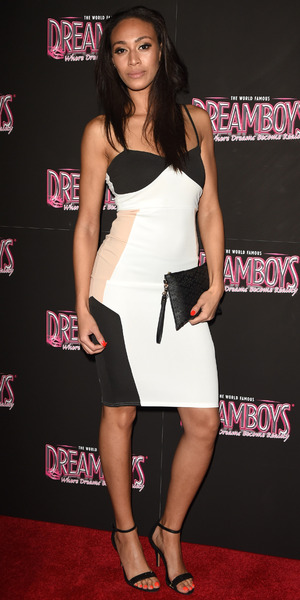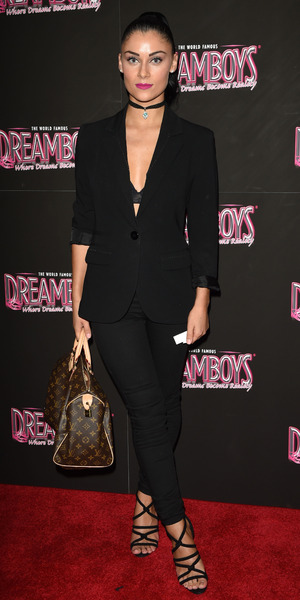 Reveal
caught up with Rachel and Cally at the launch of The Dreamboys' 2016 calendar in London recently and they both admitted they were shocked to hear of Hannah and Jon's break up.
Rachel told us: "When you go on the show, you don't actually think people are going to find love. You think people are maybe going to find a connection with somebody else, but not marriage.
"I'm aware that Jon and Hannah kind of knew each other before going on the show, but I'm kind of shocked. I thought they would last."
In a relationship herself that started on the show, Cally admits it is different when you leave the Love Island villa and become a couple on the outside.
"It's different being in that bubble and then coming out to the outside together," she claimed. "Seeing how each other deal with it... being in clubs, getting attention. I think that tool its toll."
"I think [Hannah and Jon] really did try," she added. "But they argued a bit and it just got the better of them."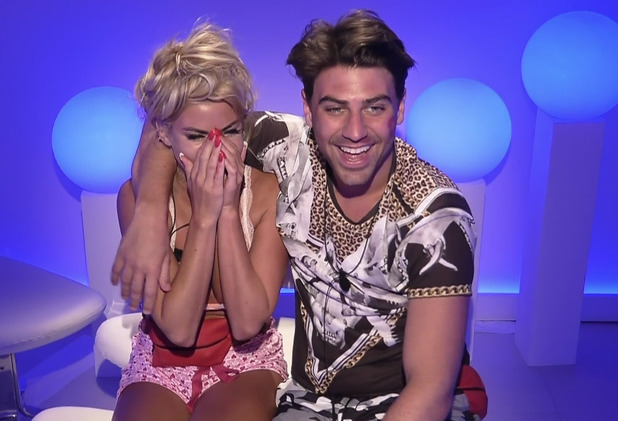 Cally continued: "I think you get to a point where you both have to say, 'It's not working.' It's difficult because they are both hurting at the same time. I'll message Hannah to see if she's ok and then Jon would be on the phone to Luis [Morrison]."
Having spoken to Hannah since the split, Cally reassured us the reality star is doing ok and is enjoying plenty of girl time.
Rachel added: "I think she'll be alright you know, she's a strong character. She'll brush it off, I think she will brush it off more than Jon will."
Cally and Rachel's comments come after we caught up with Hannah following her break up.
Reports suggested she and Jon had split during a "make or break" holiday to Spain,
following a rocky patch.
She confirmed that Jon had flown home early, leaving her overseas, after they had a drunken row. Hannah explained: "We just had a stupid, drunken argument one evening because I wanted to stay out and he wanted to go home. Jon got in a taxi without me and went back to the hotel, but things got worse the next morning when he said some really nasty things about my glamour modelling.
"He'd always made out it was okay, but that morning he threw it back in my face saying, 'Go get your t*ts out, that's all you're good for.'
"He flew home two days before me and just left me in the hotel," she continued. "I haven't heard from him since. I'm really shocked and confused by how he's acted because in the villa he was so lovely and I genuinely thought I was going to marry him."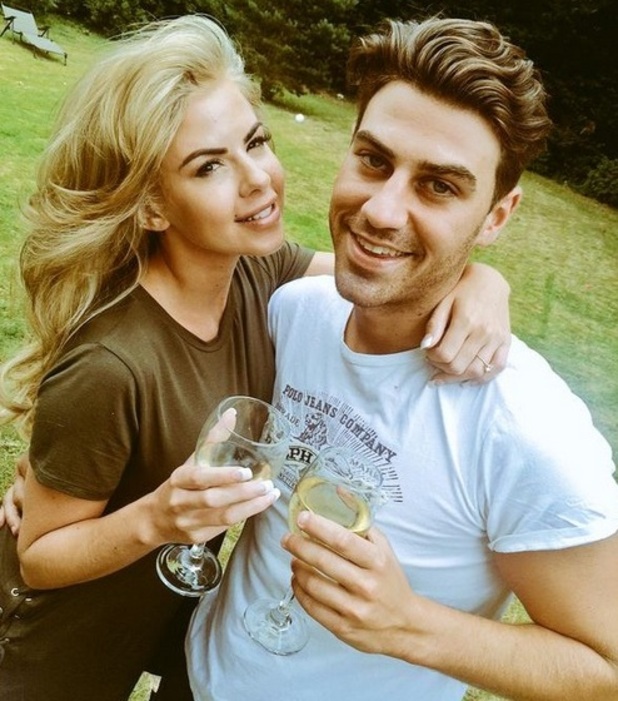 She went onto admit she thinks Jon's feelings were all an act towards her, as he has already showed signs that he is moving on.
"What's breaking my heart is that he's not bothered," she claimed. "The Jon I met would've been crying to me.... Just one day after we split he was out at clubs with different girls and showing off about it on Snapchat."
Now, Hannah has started to put the split behind her and
has moved in with her co-star and good friend Jess Hayes
. The pair are now living together in Essex and their new pad sounds like the ultimate glam house.
Hannah told us: "We're creating a sparkly, princess pad. It's a three bed so we're going to have a bedroom each and turn the third into an amazing dressing room!"
For exclusive competitions and amazing prizes visit Reveal's Facebook page NOW!